Scrown mold chips, manfactured by T.R.King Co. Photos may shown more chips than those offered for sale -- text descriptions below are accurate.
Buyer to pay via PayPal, add $10 shipping for one or two items, add $20 shipping for three or four items. All items shipped via USPS Priority Mail, all sales to USA addresses only unless agreed to beforehand via PCF Private Message / Convo.
This is a dibs sale -- the first post to claim a specific item buys it.
Claim and buy all seven lots for $2100 shipped
.
group option offer no longer valid
lot #1 --
$300
100 x red solids, LA hotstamps
lot #2 --
$350
100 x orange solids, PND hotstamps
lot #3--
$400
CLAIMED/PAID
100 x yellow solids, PND hotstamps
lot #4 --
$250
CLAIMED/PAID
125 x chocolate solids, PND hotstamps
lot #5a -- CLAIMED
7 x yellow solids, moosehead/$1$ hotstamps
4 x fuchsia solids, moosehead/$5$ hotstamps
8 x blue/black quarter -pies, Nevada Club/Nevada Lodge $1 inlays
lot #5b --
$155
CLAIMED
30 x salmon w/yellow 414 spots, Nevada Club 5 inlays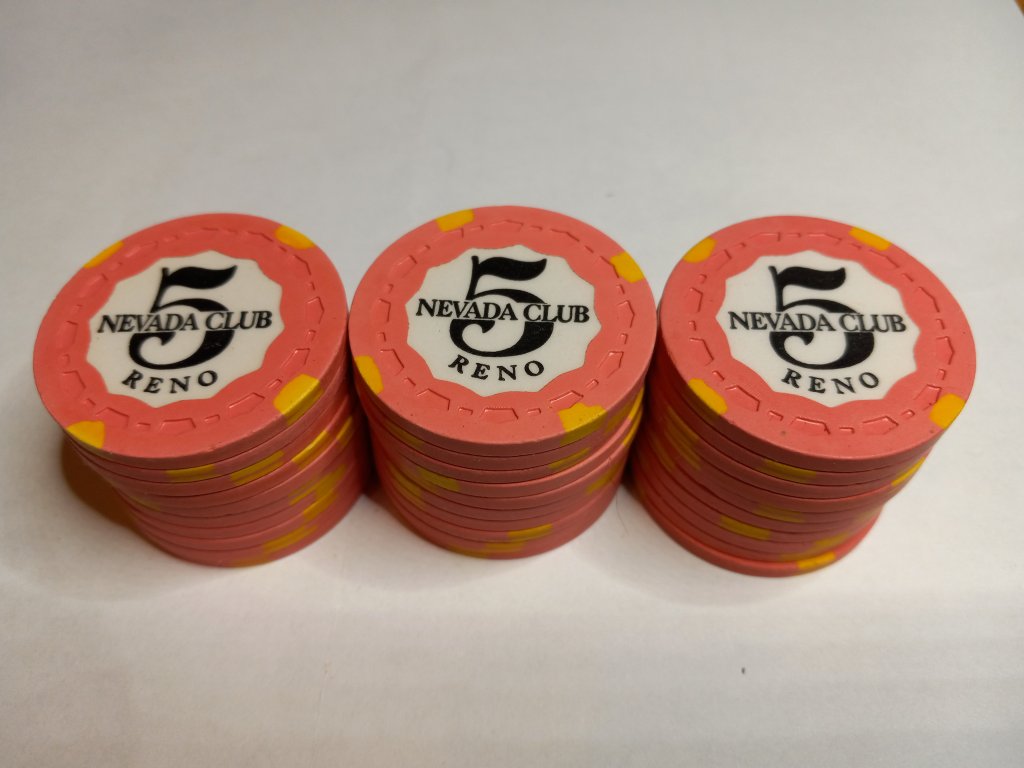 lot #6 --
$300
CLAIMED/PAID
70 x yellow w/black 334 spots, Casino de Macao 10 inlays
lot #7 --
$400
CLAIMED/PAID
97 x blue w/white 414 spots, Joe Di Salvo hotstamps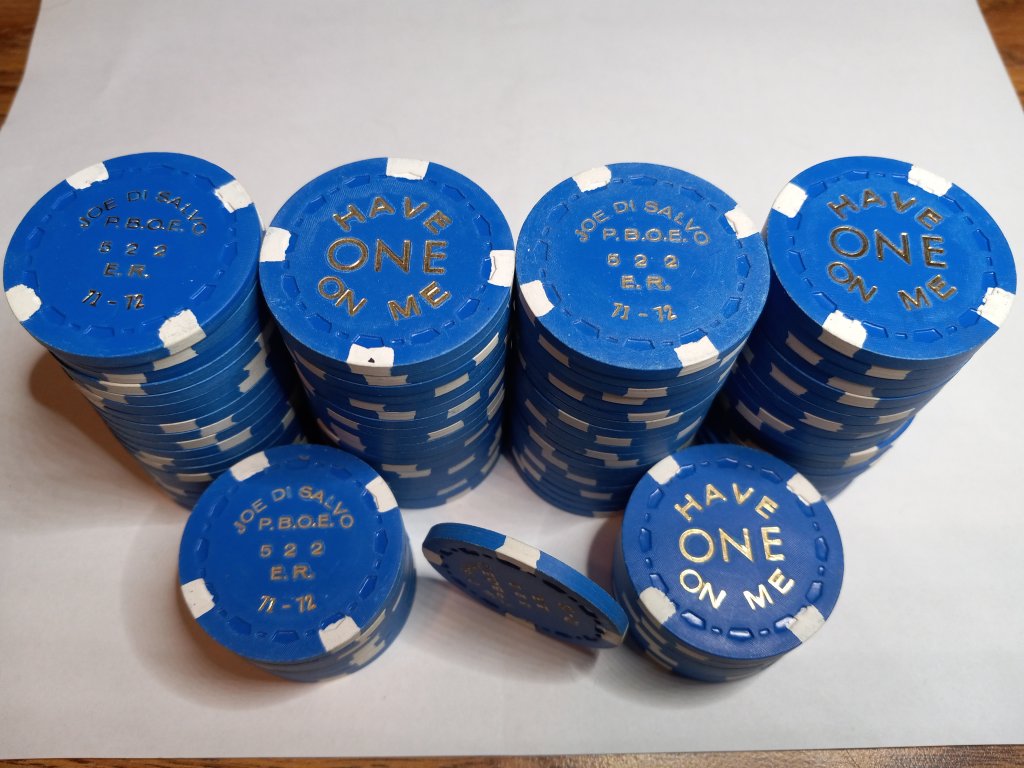 Last edited: