Joined

Apr 28, 2020
Messages

133
Reaction score

239
Location
Today I had the privelege to be the first one to receive his chips from the Prestige GB via Sunfly (as this was a semi custom order and directly shipped to Germany).
First thing I must say: doing business with
@SUN-FLY Poker Chips
was a pleasure ... quick response time on emails (whether it was John or Ringo) and absolutely fast turnaround time on the whole order
2020/05/26: sent payment
2020/05/27: received artwork proof
2020/06/06: received shipping info
2020/06/08: UPS driver took parcel with him (as only cash accepted for VAT/customs)
2020/06/09: wife paid cash and got the parcel
Unboxing of three boxes (one cash set, one tourney set ... and a surprise as John already told me in the GB thread - so I wondered what this could be) ... my wife and myself could not believe what was inside - along with a touching letter from John, there was this:
As the set is dedicated to our son "Moritz" who will be born in around six weeks, we received this great chips (suited for babies I guess) - diameter 44mm, height 10mm) - one each for each semi custom chip I ordered. Thanks so much guys!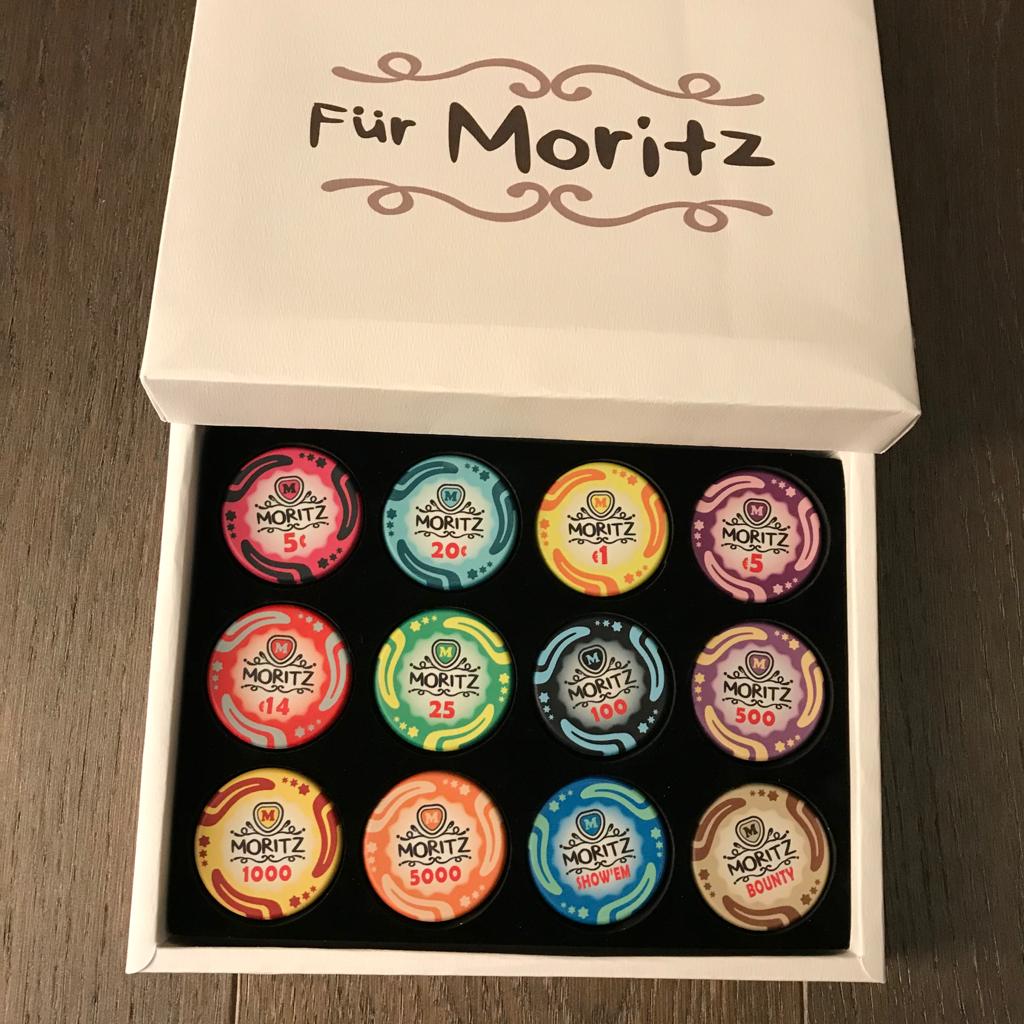 I thought it couldn't get any better ... but I was wrong - here are pics of the semi custom cash and tourney set. I must admit this order was a "check in the dark" as I never had Sunfly hybrids in my hands before (I know the "you should have gotten samples" phrases will pop up now
).
My expectations were well exceeded. These are absolutely great chips (and I had a lot of sets over the years: plastic, custom ASM, BCC, PNY's, Pharaohs, ceramics). And while I might be a little affected by the background of this set, I must say:
THESE ARE STUNNING
... great feel, great look, great colors, great sound.
Everyone who is involved in this GB: look forward to your shipment ... enough said: here are some pics: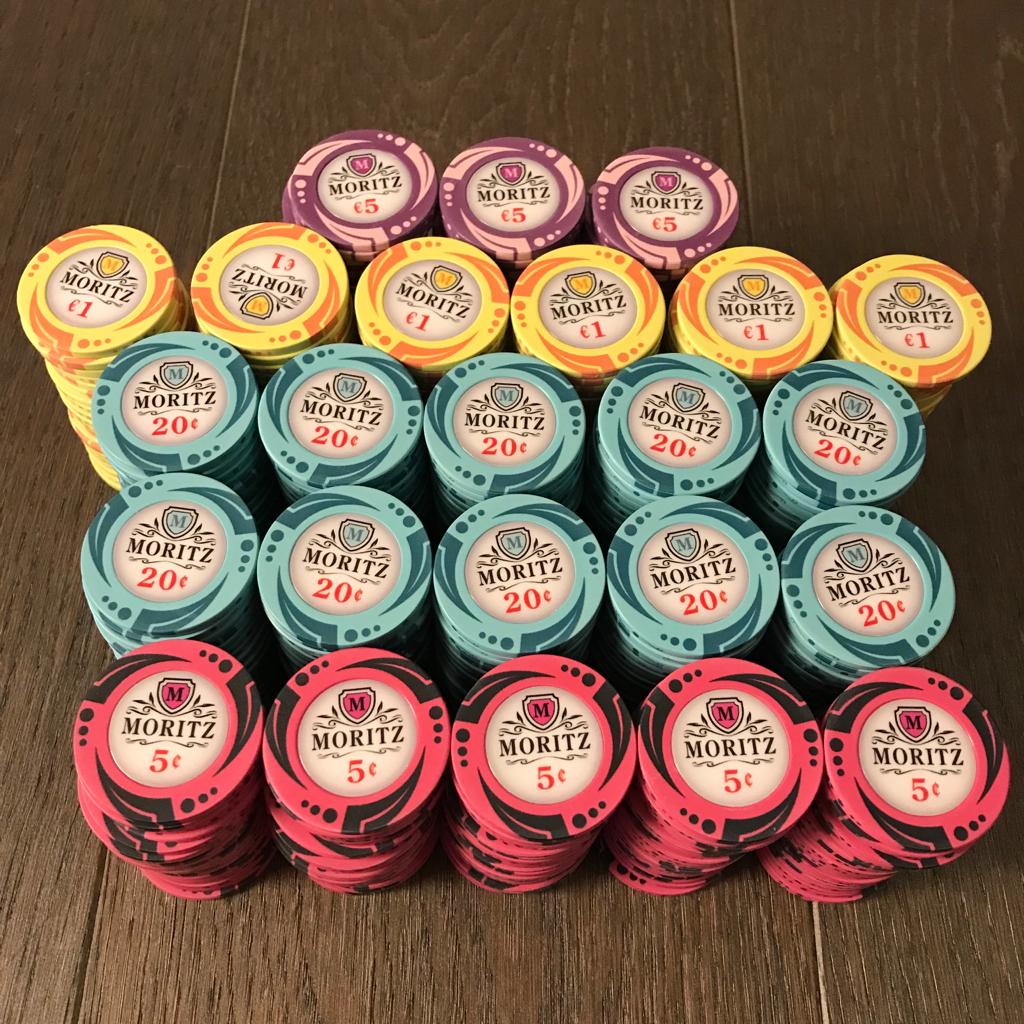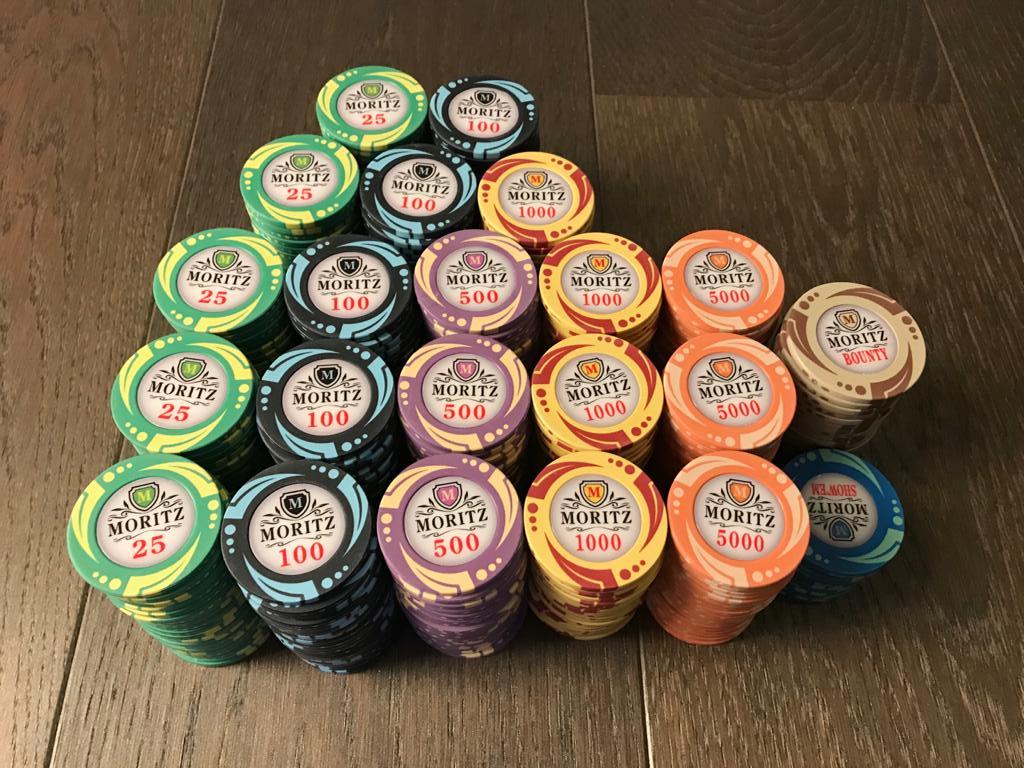 T20000 starting stack: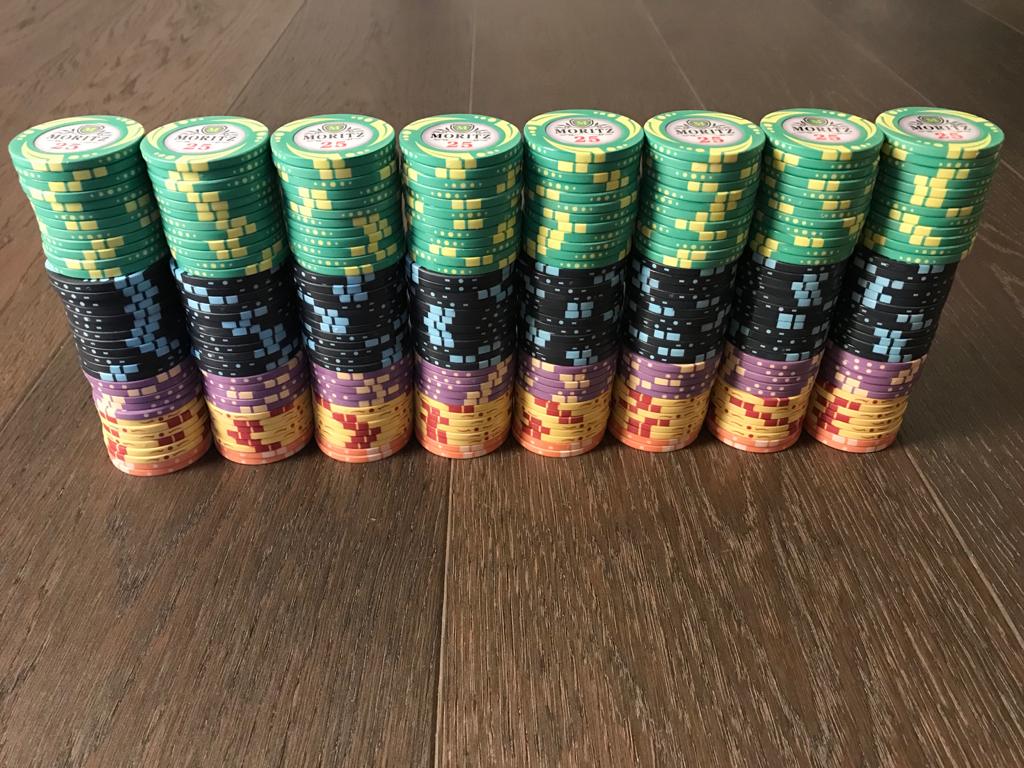 43 mm
Also my first 43mm chips I ever had - I love them but am happy that I did not order the whole set in 43mm.
My favorite colors are fuchsia (5c), turquoise (20c), lemon (1€) and salmon (T5000) ... all chips look awesome, but I am more than happy that the three best colors are the chips most used in the cash set (as planned).
Will add some more pr0n in the next couple of days - now I need to find an appropriate storage solution!
My breakdown (if anyone cares):
100x 5c
200x 20c
120x 1€
060x 5€
020x 14€ (just for fun as 14 was the jersey number from both my wife and me)
020x Bounty
010x Show Em
100x T25
100x T100
060x T500
080x T1000
060x T5000
=================
930 chips total
If anyone needs stack pictures regarding dirty stack issues (or color combinations) for a decision before the GB ends, I would be happy to provide them!
Last edited: