Looking for THC $1 options to complete a Chuck's Golden Spike set.
Qnty: 2 racks (or
Condition: Well loved, used G/VG. Minty is not required. (not bike tires though)
My initial thought was a solid blue hot stamp or relabel option with the same edge spot pattern as the Chucks. (El Dorado Club, Claim Stake, etc). but I am open to suggestions- let me know what you have!
Cool hot stamps will not be murdered as part of this project.
Any cool chip considered, solid med blue starburst, milled, not milled, etc.
Edit: I could also use 23 Chuck's $5's and $25's to complete my final racks. Will take any quantity
Thanks for looking!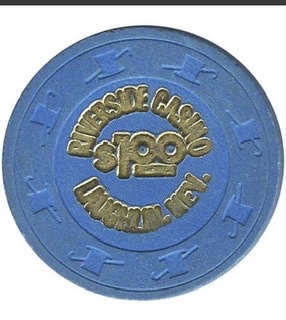 Last edited: