Hello PCF,
After much consideration I am open to selling my 1,100 chip Terribles set. It is just sitting in my cabinet not getting used and with recent projects I do not foresee that changing. This is the first set I purchased as a PCF member and have not even felted it. It would be nice to see it go to a good home and get some use. These chips are in excellent condition but please judge for yourself.
Breakdown is:
100 x 50¢ St Jo's Primary
200 x $1 St Jo's Primary
600 x $5 Mark Twain Primary
100 x $25 St Jo's Primary
100 x $100 St Jo's Primary
Total of 1,100 chips
Pricing:
$3,575 plus shipping. This is the exact price I paid and would like to break even. Racks not included.
Extras:
I have some extras I will throw in for free.
20 x 50c
23 x $1
2 x $5
14 x $25
Shipping:
I will package and ship the set very carefully with tracking information provided. The set was shipped to me in 2 MFRB's and this is what I would suggest. With that being said I am open to other shipping options at the buyers request. At this time shipping to CONUS only.
Selling Format:
Dibs sale. Please dibs in the thread and then shoot me a PM. Payment is expected PayPal F&F in a timely manner. I do not want to split the set. Sorry.



Photo's:
(I am more than happy to provide additional at request)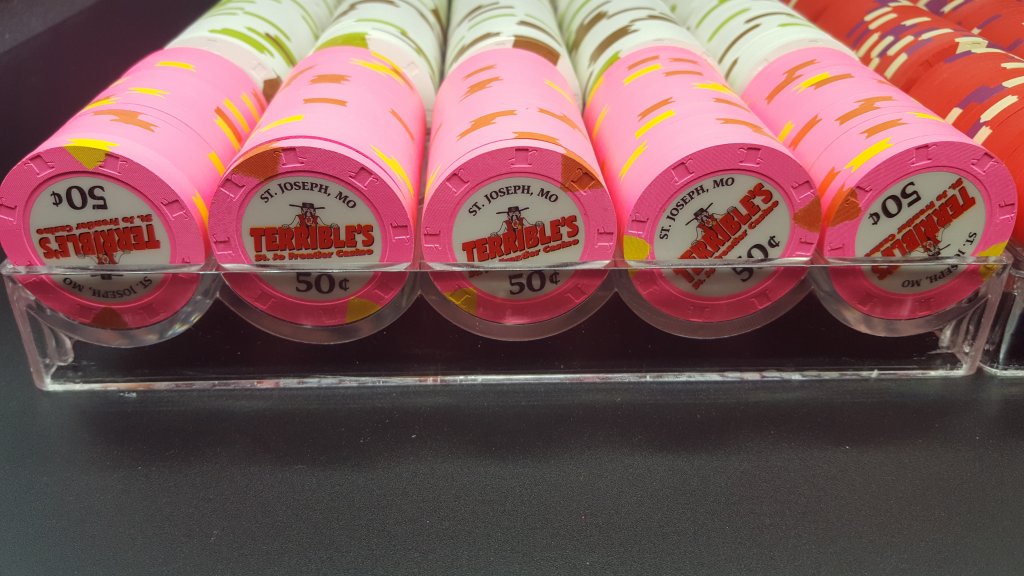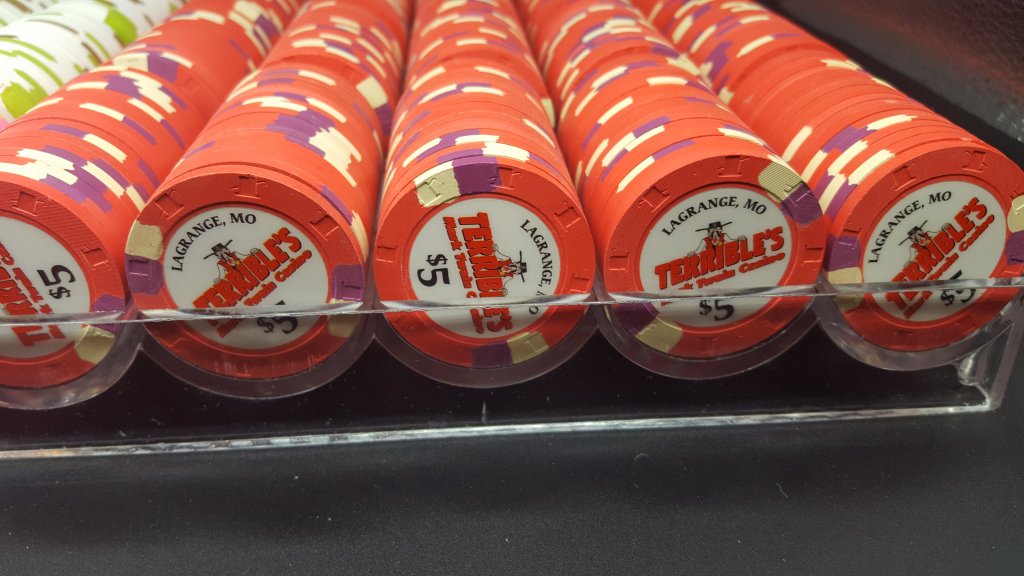 Last edited: