Joined

Nov 4, 2014
Messages

3,897
Reaction score

4,143
Location
I was trying to search for ideas for a new build, and couldn't believe we didn't have a dedicated pRon thread for tables yet. If you have a table whether you built it or not, please post pics of your table(s) here and possible dimensions. If you built it then a link to the build thread would be cool too. If you have a craps, black jack, or other gaming table please post as well unless someone thinks it would be better have a separate thread.
I know several of you have posted many tables in other threads but if you can a nice dedicated thread would be nice IMO, that way people can see different styles and felt/rail//racetrack combos as well without sifting through the search engine.
I'll start with a plain jane portable:
48"X96"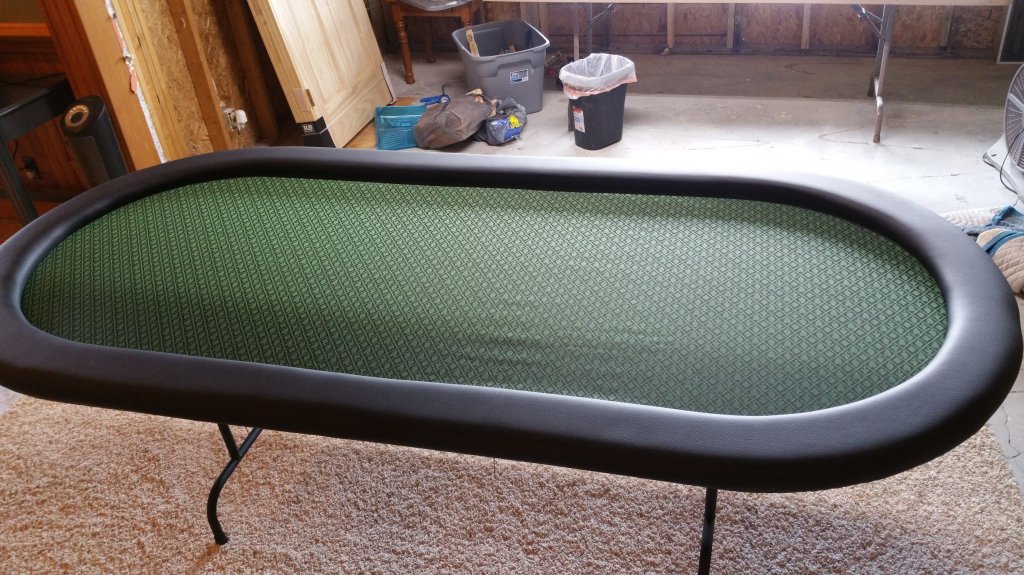 Link to build Thread:
http://www.pokertableforum.com/threads/not-so-budget-budget-build.47/