Hi everyone
I'm very new to hosting a poker game and chip structure/breakdown, but before buying a tournament chip set, I'm trying to figure out which breakdown and blind structure would be a good fit.
I'm looking to host no more then 10 people and wanted to check if for a T1 structure the following blind structure would work: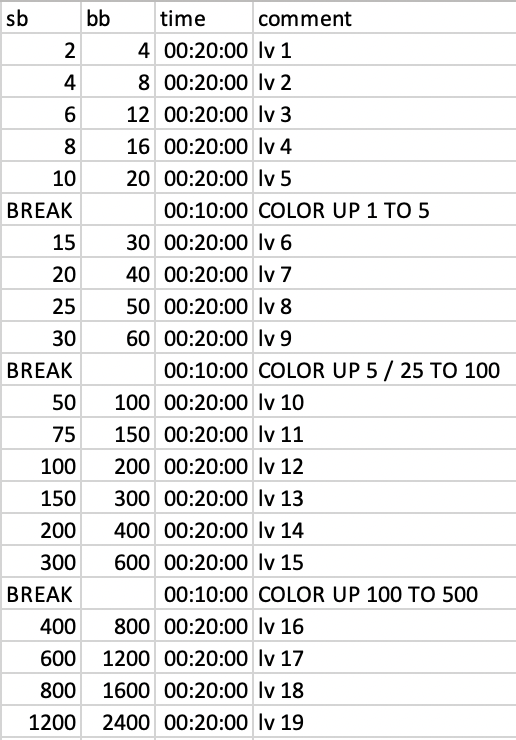 Starting stack would be 15/12/9/7 (which is a starting stack of 1000) and using denominations of 1/5/25/100/500.
Many thanks already for your feedback!