Joined

Feb 21, 2019
Messages

1,382
Reaction score

3,871
Location
EDIT 12/20/21: ORDERING IS OFFICIALLY CLOSED!
IT'S FINALLY HERE!!
This is the official order thread for the Super Poker World chips!
ORDER DEADLINE IS MIDNIGHT EASTERN TIME WEDNESDAY DECEMBER 15TH
GENERAL INFO​
Chips will be made by Br Pro Poker. All chips will be 39mm
** You have the option to order regular blanks, or Chipco blanks. But your order must be entirely on one, or the other.
Cost is $0.69 per chip for regular blanks, and $0.89 per chip for Chipco blanks, plus an estimated $0.03 per chip for shipping cost (this may change, I'm estimating high right now, when I get the final invoice I will adjust before getting payment from everybody). Reshipping cost will be $15 for every Medium Flat Rate box needed, I can usually get 600-800 chips in a box. That cost is for US shipping only. Shipping to Canada is approximately $50 per box. Outside of US and Canada, I can still ship to you, but I don't know how much it would be.
Here is a link to the Interest Thread for reference: h
ttps://www.pokerchipforum.com/threads/super-poker-world-chips-and-buttons.80552/
Sample Photos​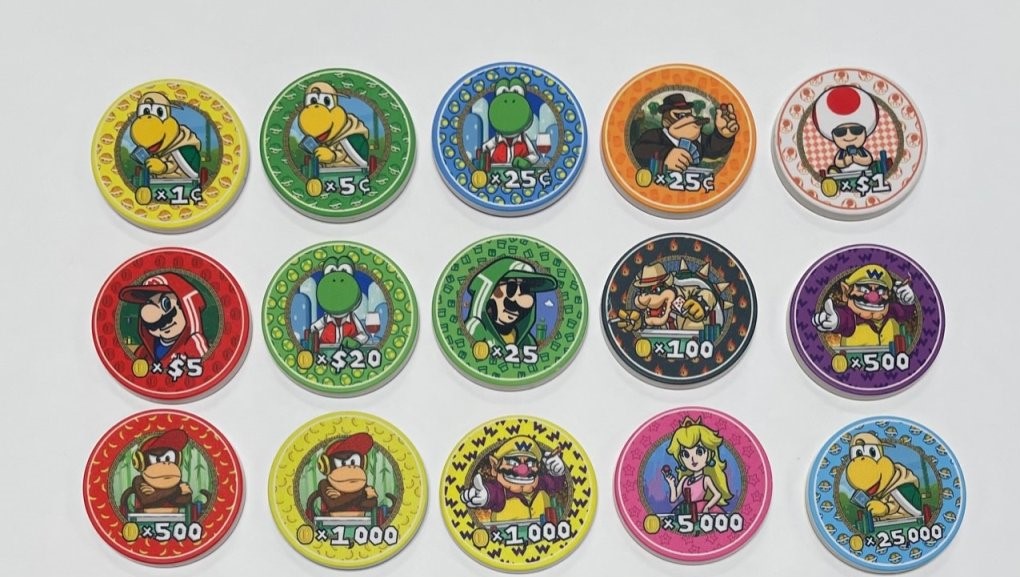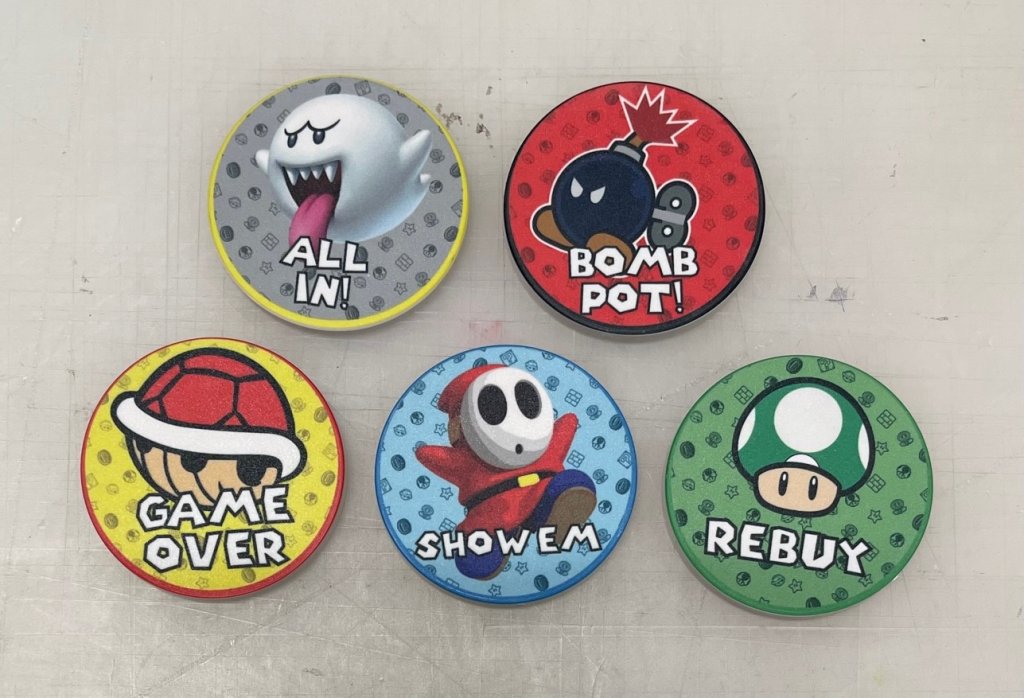 I've made a nerdy spreadsheet to calculate total cost, including each persons share of the original shipping cost, and their reshipping cost. I will collect total payment at the time of order, so you will not have to pay again for the reshipping. Of course, if anything changes and your shipping ends up being less I will refund you that amount.
Example of order/cost tracking

ALL COSTS ARE APPROXIMATE AT THIS TIME
ORDERS IN MULTIPLES OF 25 ONLY.
I will make an exception for the Bounty, Rebuy, All In, Bomb Pot and Show Em buttons. You can order any quantity you like of those.
---
HOW TO ORDER​
Please place your order in the thread in the following format
*Specify Regular or Chipco blanks*
A x 100
D x 25
F x 200
BB x 125
** Remember to order in quantities of 25, except for the buttons.
** Please double check which chips you are ordering. There are many variations of several chips.
---
I do have a Sample Set order option, which is the last one ("NN"). This includes 4 cash chips (25c, $1, $5 and $20) and 6 tournament chips (T25 – T25000) plus the buttons. It includes all of the characters. The designs for the sample set are final, you cannot swap out the DK quarter for the Yoshi quarter, for example. The sample set will be on regular blanks, not chipco, and will be tracked separately from the main order. Cost is $15 per sample set, includes shipping in US.
Payments will be collected via PayPal.
Let the ordering begin!
CASH CHIPS​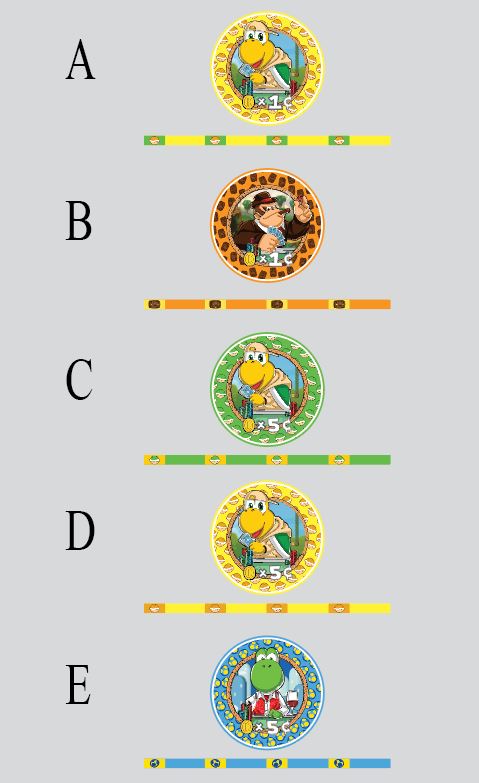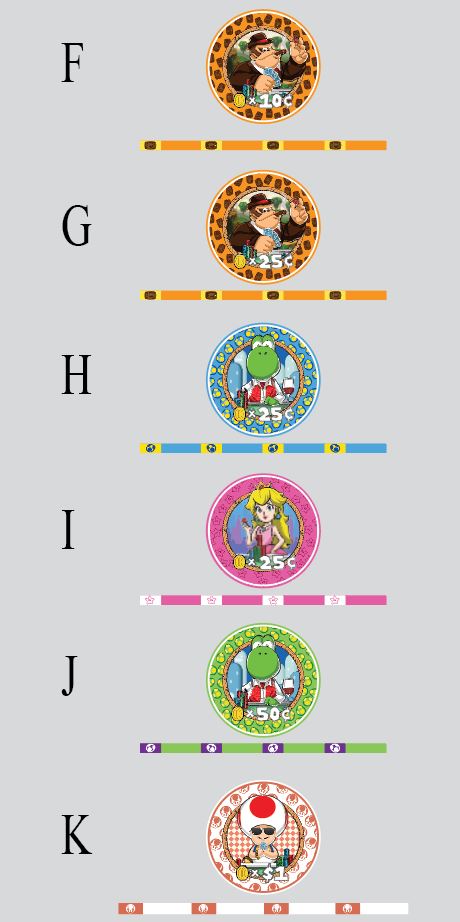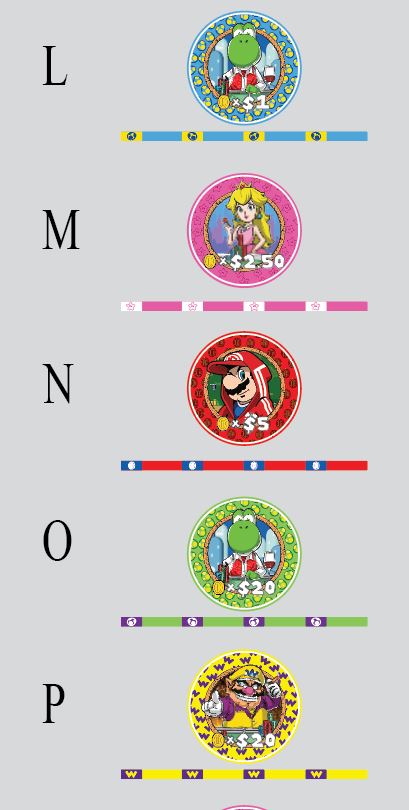 TOURNAMENT CHIPS​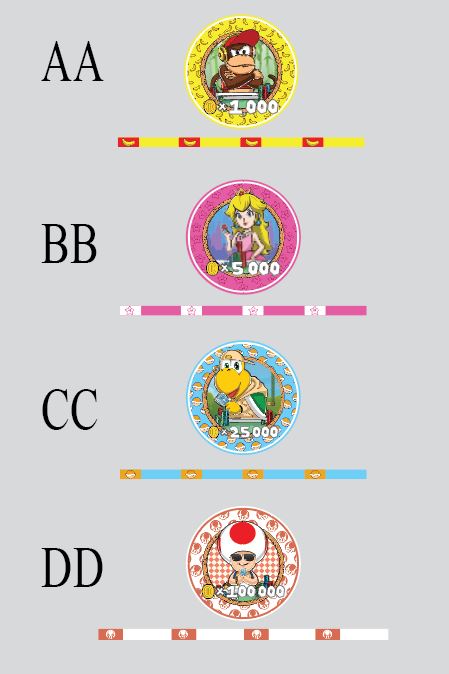 ​
BUTTONS​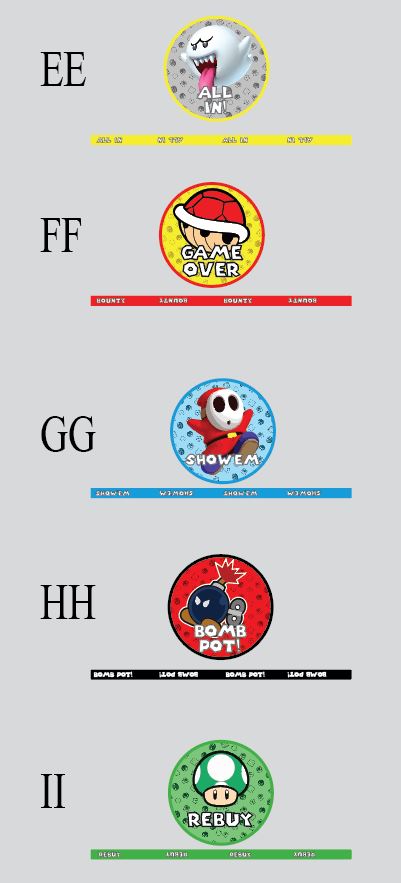 EURO CASH​
NON-DENOM/NCV​
SAMPLE SET​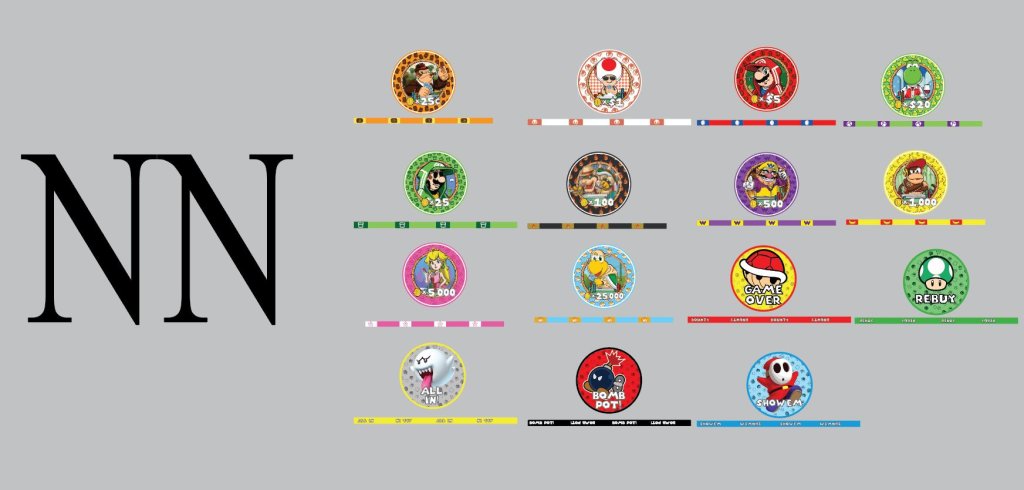 Last edited: