I am looking into the details of getting some cards from Sunfly. By some, I mean thousands.
I need to know though, before dumping a large investment for these cards due to the high minimum quantities, if there's enough demand.
I would be purchasing at least 2000 decks, 1000 purple and 1000 another color (still deciding what color, maybe yellow?) in bridge size. If there's enough demand, I may get another 2000 poker size as well, 1000 of 2 different colors also. All jumbo index.
I plan on ordering the cards with the dragon back design, but change the pips to regular rather than the swirly ones. The rest of the artwork would remain the same.
So, please vote and after a few weeks I will see what the interest looks like to get these ordered or not.
Prices would probably be around $15-20 USD per set of 2 decks in a cardboard box that holds 2 decks. When referring to a "set", it means 2 decks with the box.
There's reviews in the cards databse by
@Dix
https://www.pokerchipforum.com/resources/the-redneck-poker-card-database-2-0.76/
for comparison, and the exact review from him here:
https://www.pokerchipforum.com/threads/the-redneck-poker-card-database.52229/post-1083972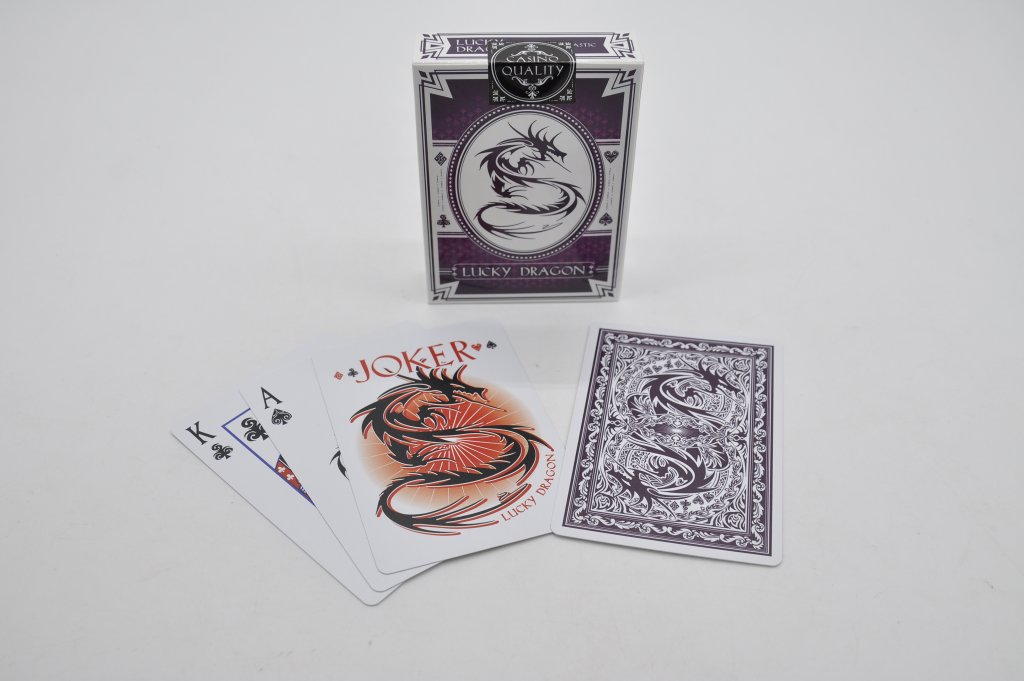 Last edited: