Joined

May 12, 2020
Messages

1,133
Reaction score

2,768
Location
TLDR/
My mixed RHC cash set arrived from the US, chips mudered, labels applied, pics below.
Also pics of my EPT Tourney ceramics.
---
I found my way here after Googling for new cash set options during lockdown.....and my wallet is still upset about the whole thing!
I've upgraded my sets over the years from dice chips through a number of different ceramic options. The latest is an EPT ceramic tourney set which I love, but spent the summer piecing together a mixed cash set using excellent/mint condition RHC chips. I really like minty fresh Paulsons with crisp edges (but I don't have THC money right now!). My local players are mostly tourney guys so I built a micro-stakes set to try and tempt them into cash games.
The original plan was a 300 pc set covering 0.05/0.10 blinds for 6 max home games. The more time I spent on here browsing around, the plan evolved to more chips (I mean, moar chips is better right?). So it is now a 500 pc set which can now eaaaaaasily cope with a 0.25/0.25 game too, which nicely future proofs the local game.
Seeing as fracs are super sought after on here I quickly accepted I would likely end up buying chips I liked and applying my own labels. I spent a fair amount of time over the summer designing my own labels for the $0.05, $0.25 and $20 chips - which are a Rounders, Casino & Ozarks theme respectively. The colours may not all be traditional casino colours, but it's unlikely this set need any higher demons, and my guys only play at home games so don't really know what chip should be what colour.
The $1's are barrels from different Casino's just to add more colour to the set, may not be to everyones taste. This seemed like a good idea as I can extend the set with new barrels over time, and anything I manage to harvest from LV when I get there. Even managed to pick up a near mint barrel of Cinci $1's from
@The Chip Exchange
, one of the only US casino's I've been into, so cool to have some chips from there.
I've learnt a lot whilst building this set, and had a lot of help from awesome folks on this forum! So some shout outs (there are likely more so apologies!):
@Gear
- awesome labels!
@Hammer2171
aka Mr.Scrub Donkey - for making my first purchase on the forum go smoothly, and then selling me the awesome pink fracs (best chip in the set IMO!).
@BonScot
&
@jr8719
- for help on shipping, and chip choices in my line up. Hopefully we get to the meet-up game in 2021!
@Thisfiendis138
- from initially hooking me up with some pictures of chips to help with dirty stack issues, to selling me the very same chips a few months later! Now a true friend and bro - boy do we talk some BS every damn day! Hopefully we get to grab some beers in the future.
Onto the Pr0n.
100 x Nickels - started life as Terrible 50c St.Jo's, now custom labeled Rounders.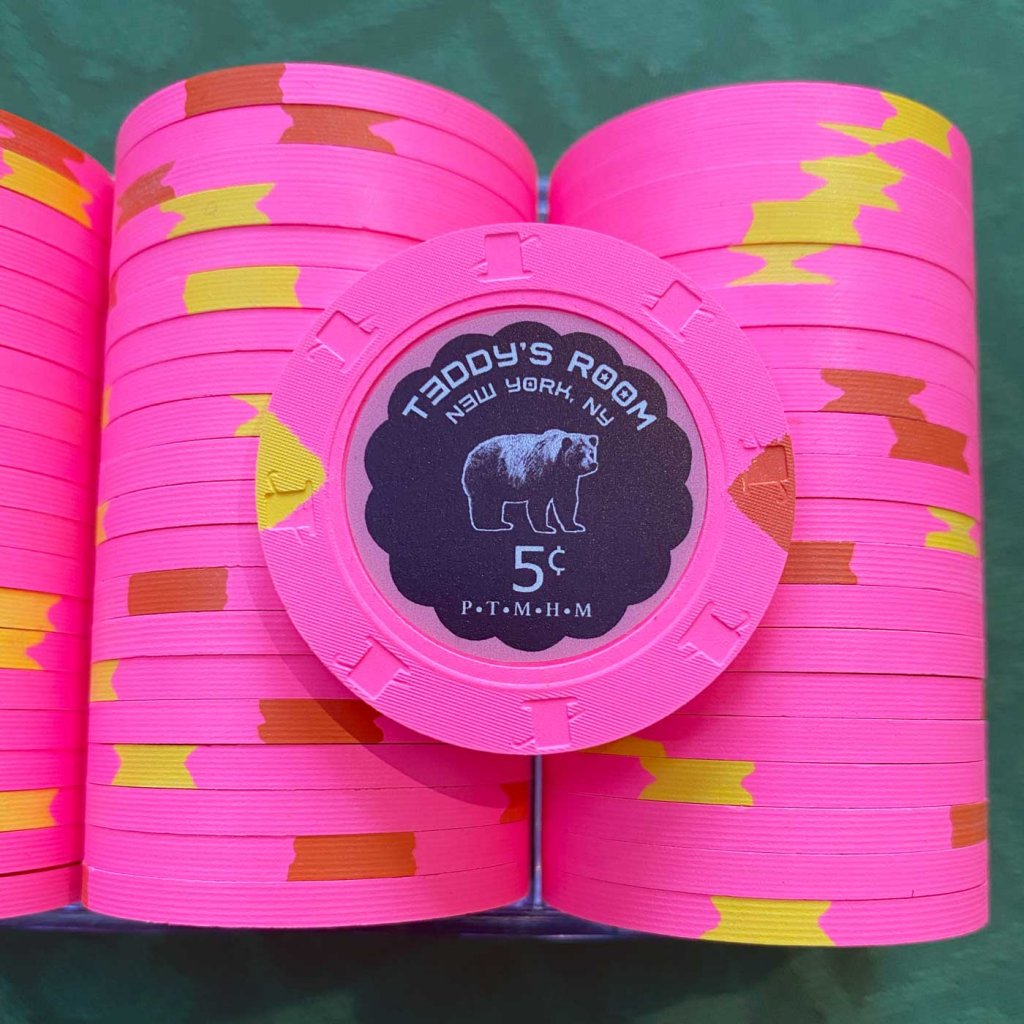 160 x Quarters - Ex Aransas Queen $25s, now labelled as Tangiers.
160 x Mixed $1s - sourced from many helpful members. They are all great but I think the colours on the Dover Downs are awesome!!
60 x Cinci $5s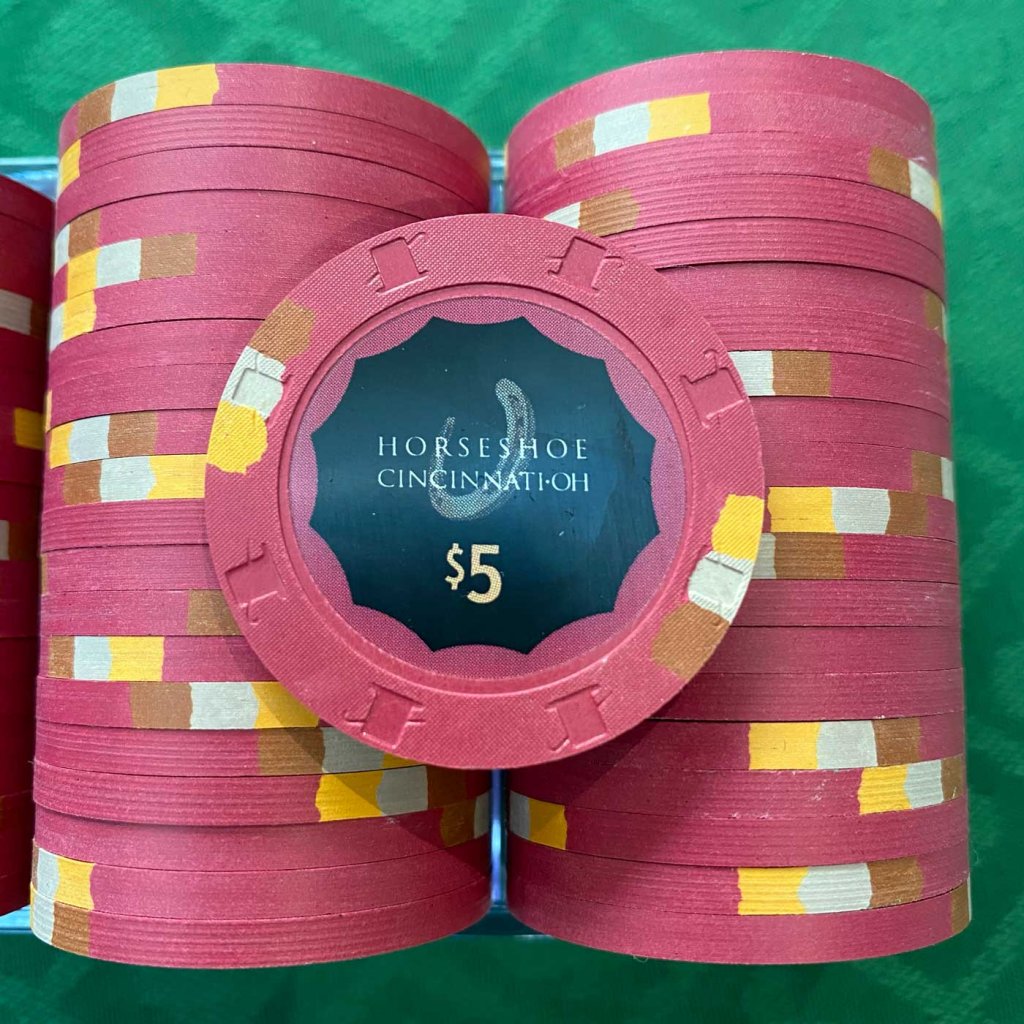 20 x $20 - The beautiful Native Lights round out the top end of the set, should the game stakes require it over time. These are so pretty!!
Here's the collection.