Some of these chips are below market prices (some by a significant percentage)...
As usual, I would highly discourage flippers from putting dibs in the thread or PMing.
Preference goes to anyone buying multiple lots and those in CONUS, but gladly ship internationally - you pay the full shipping cost and accept full responsibility once it leaves NY.
All payments via PayPal Friends and Family.
For conditions, please check pictures. Jack Cincy and HSI chips are mint, Isle chips have been used only a handful of times, and Aurora Star chips have been used a few times but are in excellent condition (see photos).
Given the many chips and pictures involved, I hope not to have made many mistakes in the listing, but if I did, I reserve the right to correct and re-list.
Lot 1 - Isle Casino Cape Girardeau $5s - $150/rack + shipping - 2 1 rack available
Lot 2 - Isle Casino Cape Girardeau $25s - $170/rack + shipping - 2 racks available
Lot 3 - Isle Casino Cape Girardeau $100s - $200/rack + shipping - 4 2 racks available

Lot 4 - Isle Casino Cape Girardeau $5s - One barrel - $30 + shipping
Lot 5 - Isle Casino Cape Girardeau $25s - One barrel - $35 + shipping
Lot 6 - Isle Casino Cape Girardeau $100s - 3 2 barrels available - $80 + shipping

Lot 7 - Jack Cincinnati $1K (MINT) - 43mm Blaze Orange goodness - $1,100/rack + shipping
Lot 8 - Jack Cincinnati $100s (MINT) - $250/rack + shipping - 5 3 racks available
Lot 9 - Jack Cincinnati $100s (MINT) - $50 for one barrel + shipping
Lot 10 - Aurora Star $5s - $550/Rack - 2 racks available
Lot 11 - Aurora Star $25s (43mm) - $650/rack - 2 1 racks available
Lot 12 - Aurora Star $100s (43mm) - $650/rack - 4 racks available
Lot 13 - Aurora Star $20s, relabeled as $500s (not murdered) - $750/rack

Lot 14 - Aurora Star $25s (43mm) - $65 for 10 chips + shipping
PENDING
Lot 15 - Aurora Star $100s (43mm) - $51 for 8 chips + shipping

Lot 16 - Horseshoe Southern Indiana $500s (MINT) - $100 + shipping
Lot 17 - Horseshoe Southern Indiana Sample Set - $150 + shipping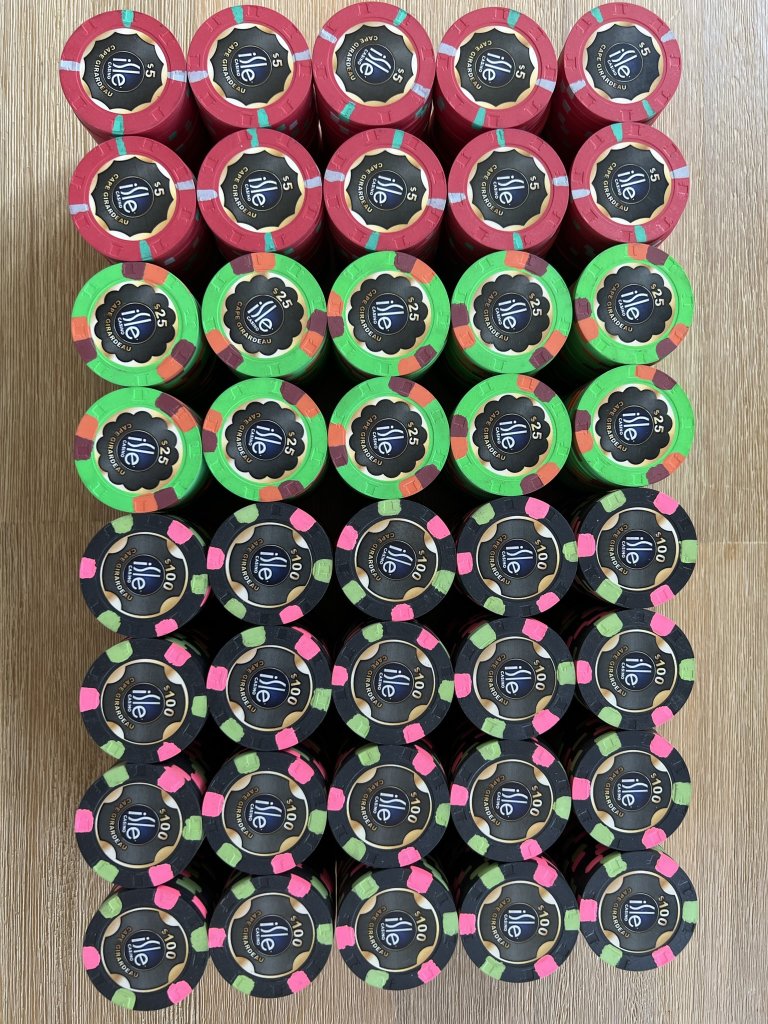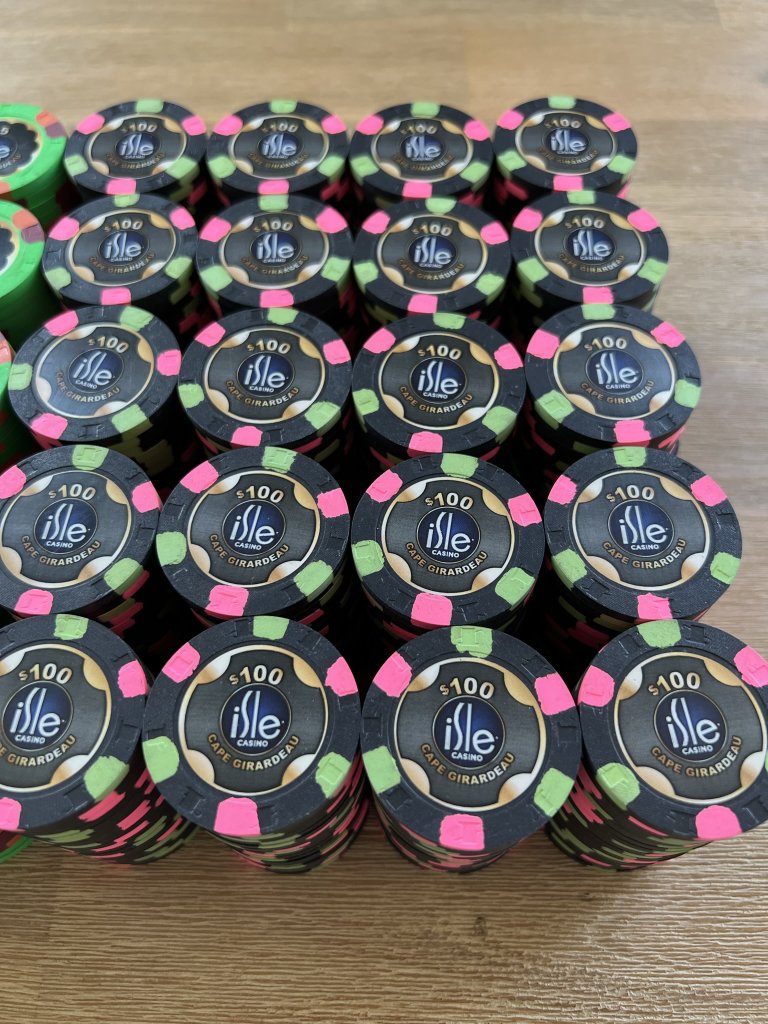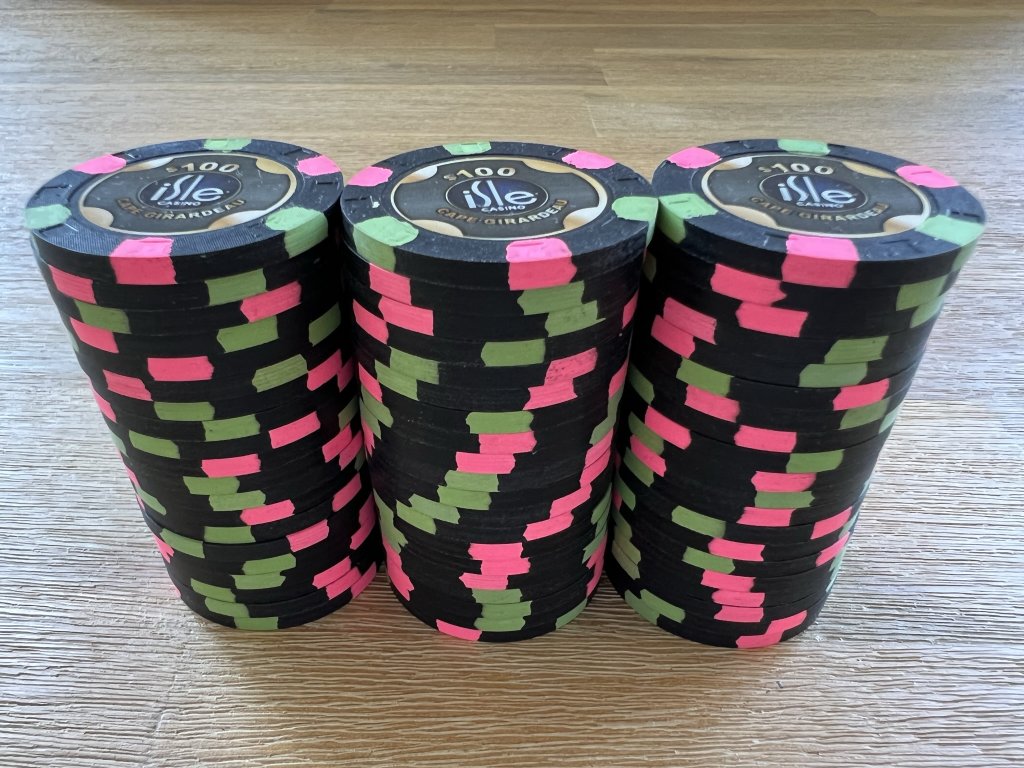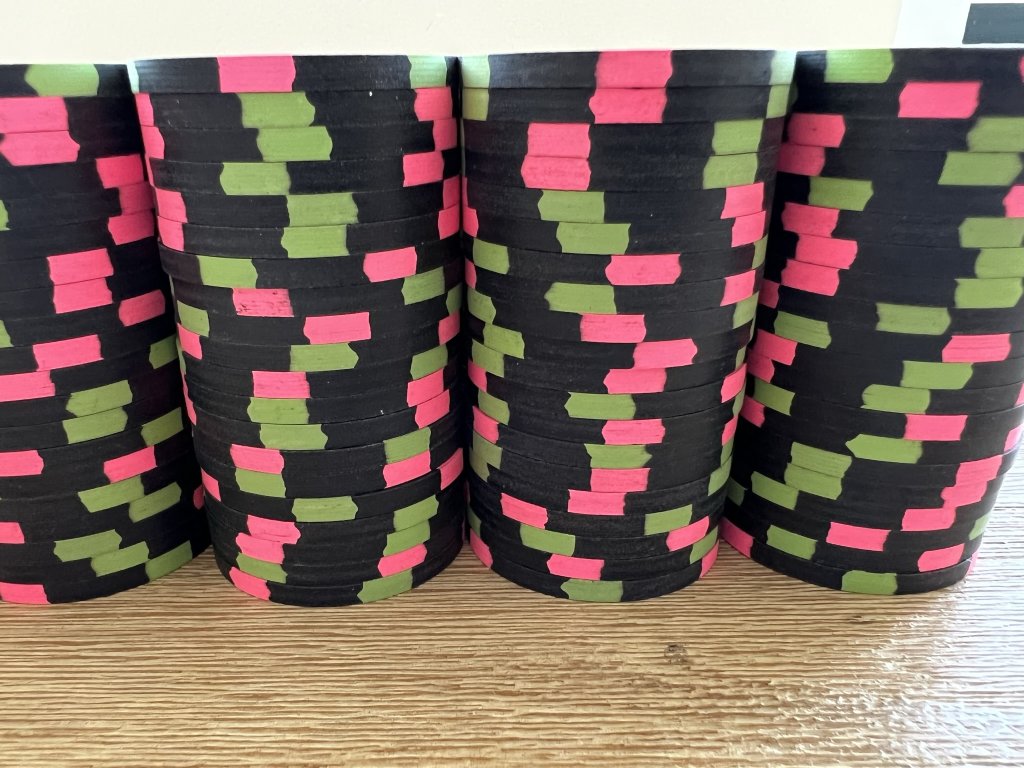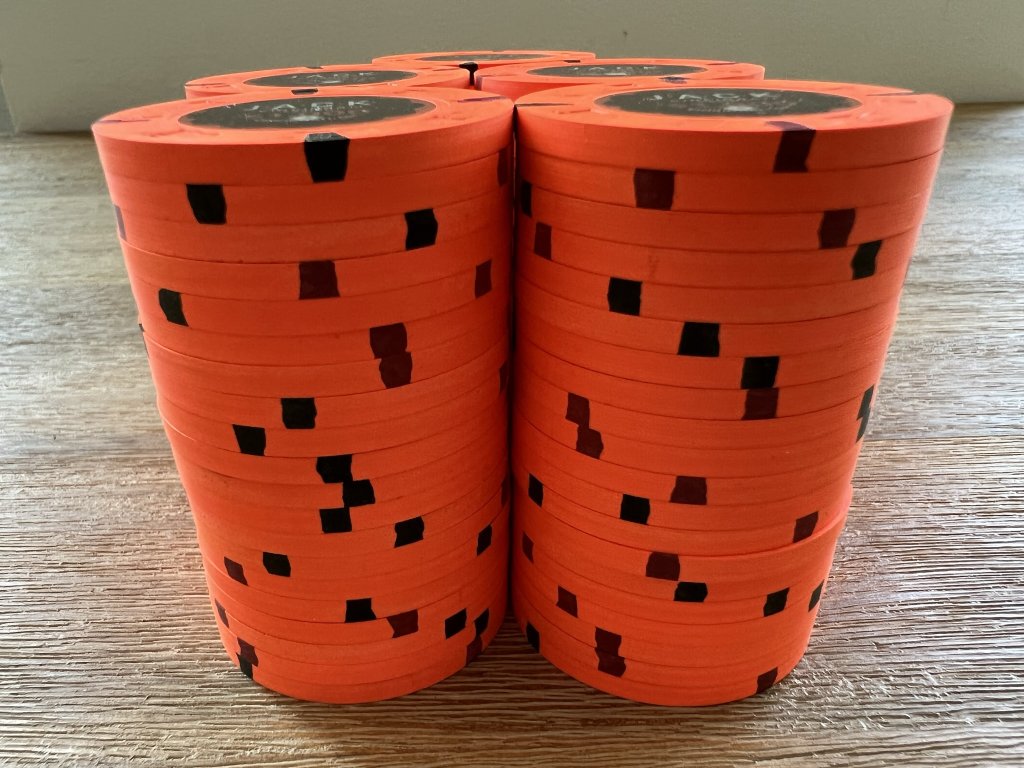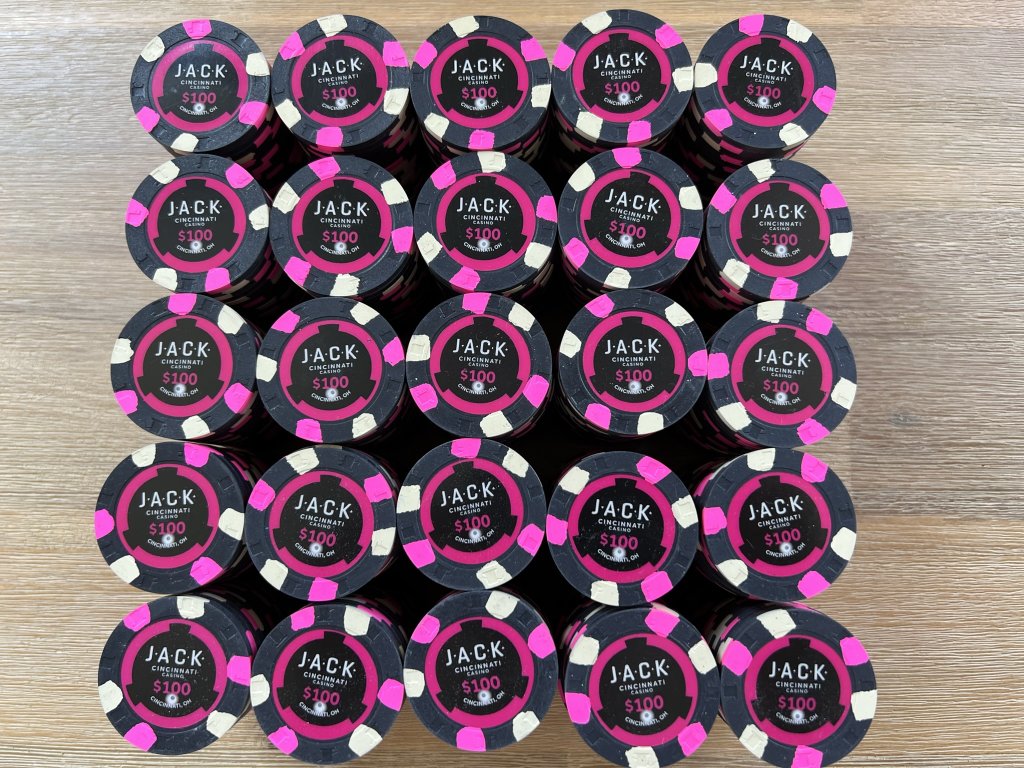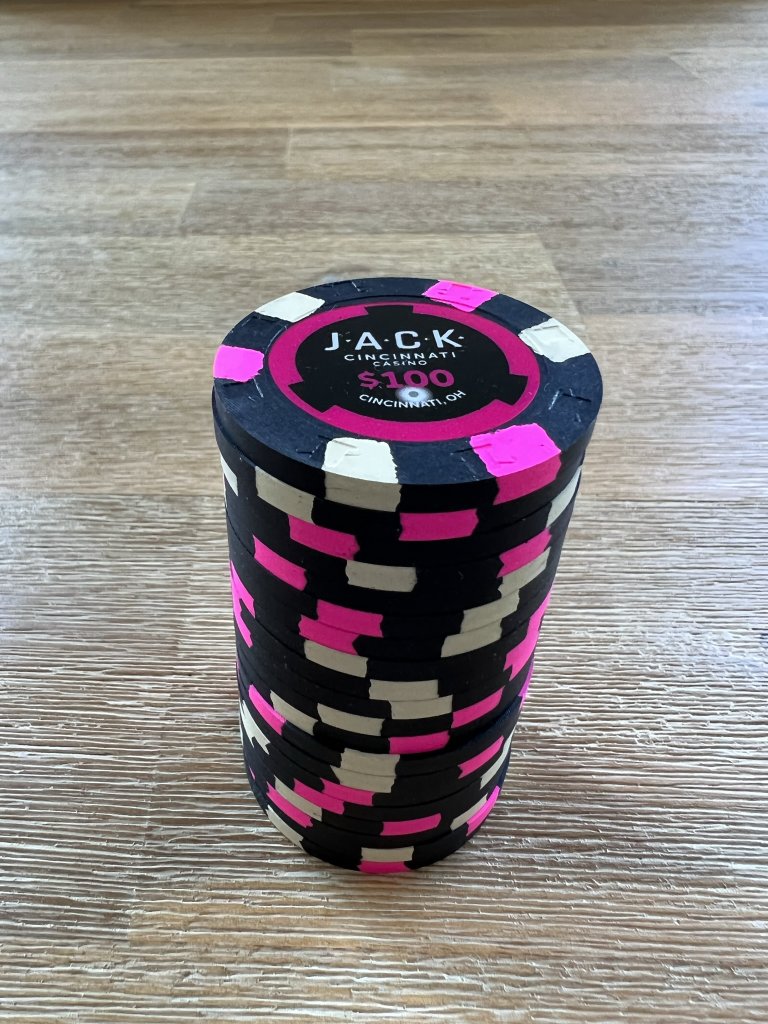 Pictures of chips continued in post #2
Last edited: