Joined

Jun 18, 2016
Messages

2,508
Reaction score

2,499
Location
Hi,
Attached you can find some possible set breakdowns. I will split if at least
one set
or most of the chips are spoken for individually.
If you have any feedback or questions please send me a message. Thank you!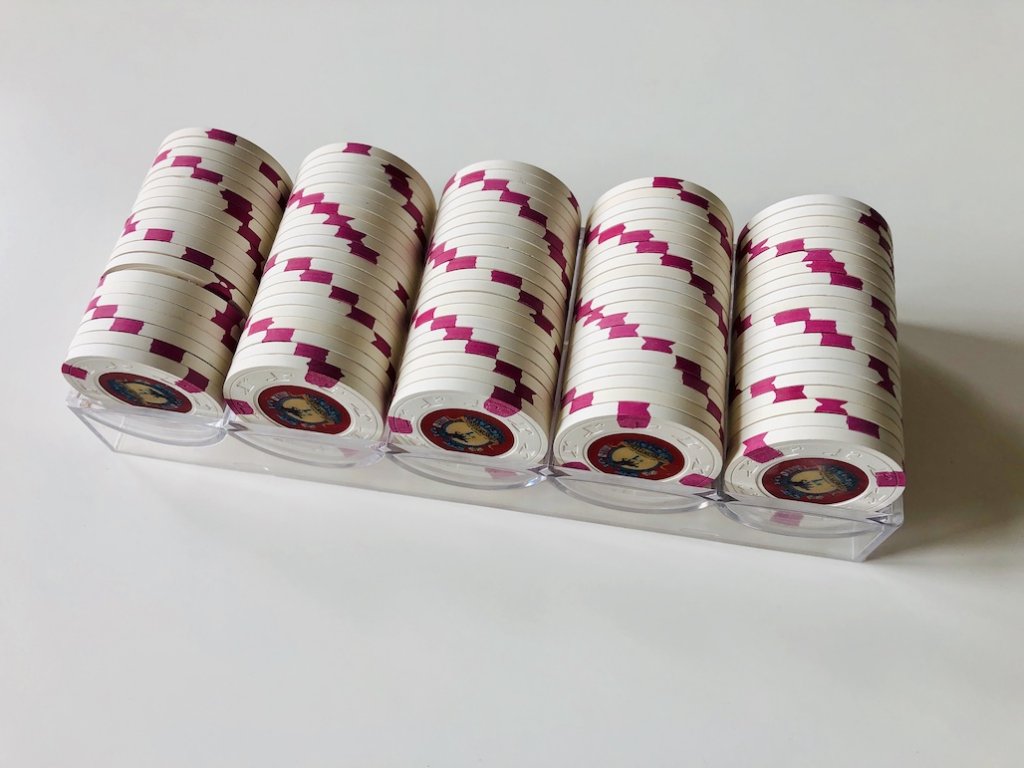 Please note: All St. Jo's chips have been canceled with a cancelation stamp before they hit the privat market. I was able to remove all stamps from both sides.
During the cancellation process a lot of chips got cracked at the spots. - I'd like to mention, that I bought about 2000 chips of this casino (maybe 2500, I really can't remember because it's more than 10 years ago?!) and kept the best of each denomination for my remaining set. During years the set got smaller and smaller. These are my very, very last.
Please check the pictures for condition, I'd say a few 1's have very tiny cracks (I checked some barrels randomly and found a few hairline cracks, but these will be the best you will ever find on the market). These tiny hairline cracks will not harm/effect sound, durability or whatever. If I won't tell you you may wouldn't see them. All 5's have no cracks. The 25's will have cracks, but these are still the best I was able to pick. They shuffle/feel really good and are a bit heavier. They do have the best sound/feeling/price performance ratio to me. That's why I still love them and the green is really popping. 100's should have no cracks.
But please check the pictures for the condition and feel free to ask questions or if you need more pictures I'll take as many as you like.
Regards,
Sebastian
Last edited: