Hi,
I'm selling my BCC FUN NITE tournament set.
400 chips total.
Chips are in perfect shape, minty.
Only the yellow T5000 have some small green spots on the edge, and others on the face value, dont know why. But nothing very bad as you can see in the picture.
Here is the breakdown:
T25 x 100
T100 x 100
T500 x 80
T1000 x 80
T5000 x 40
Asking 400€ + shipping from France.
No split
Thank you!
Jeff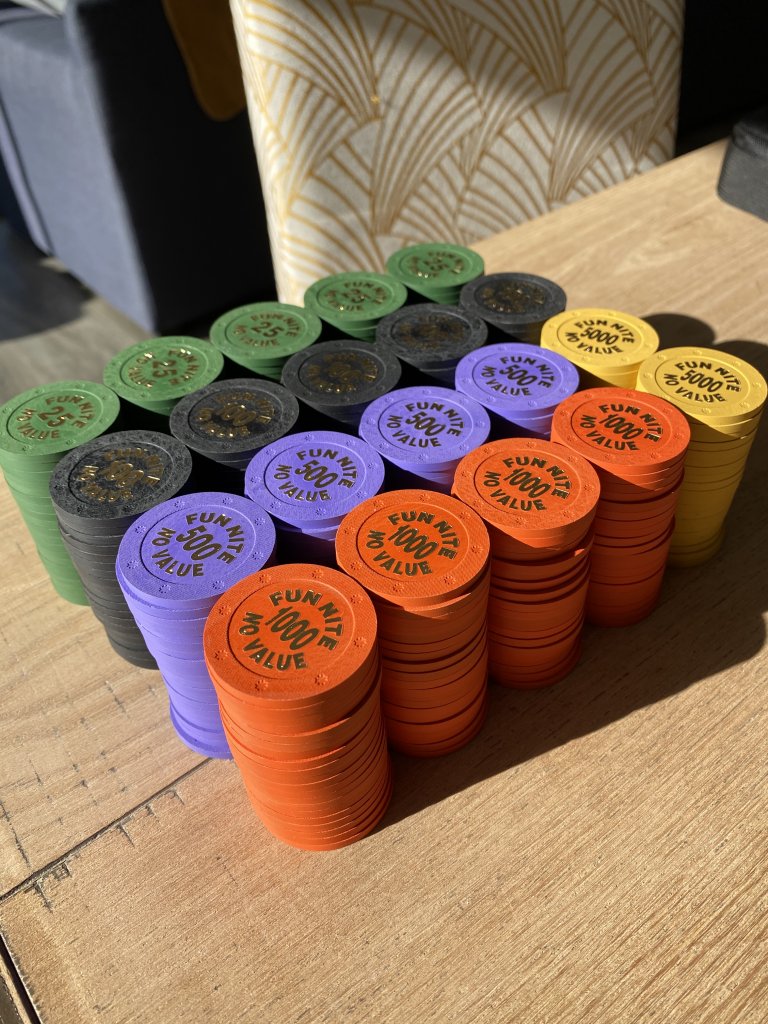 Last edited: