I took two mint 6-stacks of Lady Luck Caruthersville $1s. One stack I left as is - the other stack I oiled.
I used 6-stacks just because they're quicker for me to shuffle. I can shuffle a stack of 6 one hundred times, in about 3 minutes - it takes me almost twice as long to do that with a stack of ten.
So, I shuffled each stack 1,000 times. I expected the oiled chips would fare better, and I'd end up oiling all my chips. So far, no.
I'll continue this - I'll get another thousand shuffles on each stack and see how they look. And though they look similar, honestly, I think the oiled stack transferred color a bit more than the unoiled.
Here you go:
Unoiled (with a mint chip in the middle)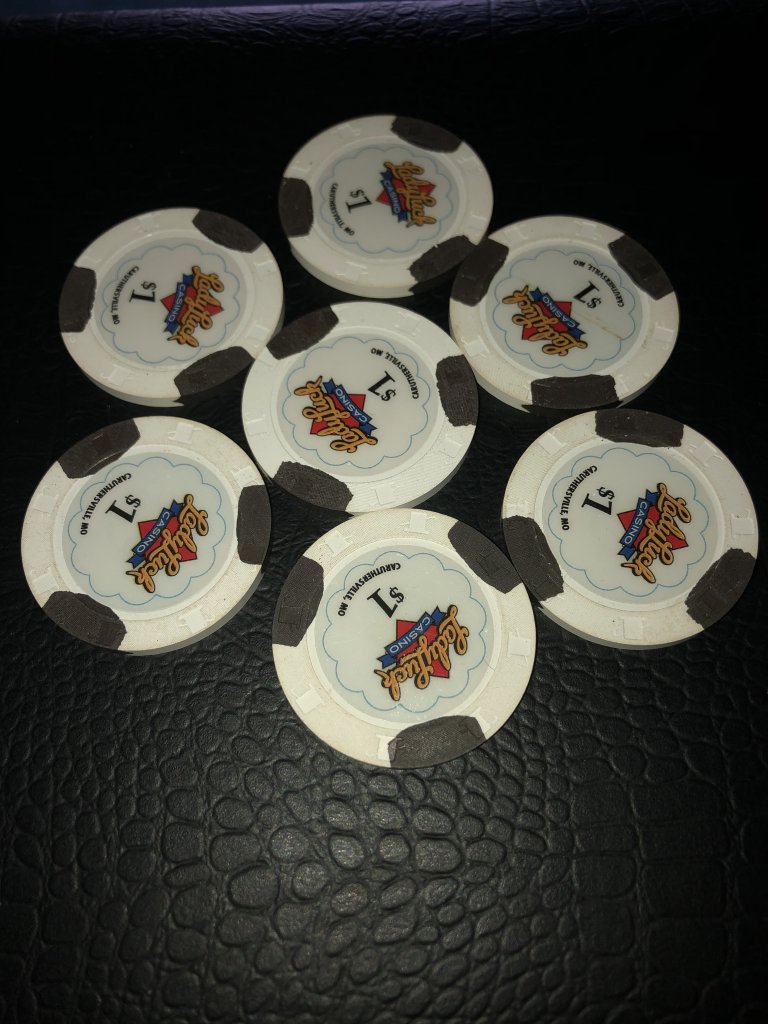 Oiled (with mint chip in the middle)
Last edited: