4 of a Kind
Supporting Member
Joined

Apr 2, 2013
Messages

5,893
Reaction score

11,177
Location
I have 2 racks of the peach $2 Santa Ysabel chips that I will not be able to use as relabeled fracs for my Isle set. I am selling these for the same price I paid ($275 per rack) plus shipping.
Here's the catch. You have to be on Navels list to get the chips, AND, you have to be #32 or higher on the list.
I want this to be for those that did not receive any $2 chips at all, either through Navels or anyone else earlier in line. Please be honest. I want to trust you all, but I know some people were able to get these . I want you to need these chips for your set, not your wallet.
if you would like to purchase these chips, comment that you are in.
I will leave this up for ~24 hours (9am EDT on 5/14) and do a random selection based on those that are in. If you know somebody that wants a chance, feel free to tag them here. I want to do this in the same relative way that navels selected his order... based on the number of interested parties.
if the 1st person selected would only like 1 rack, I will then move to the next person on the list until all parties are exhausted. If that happens, I will move to a general sale thread.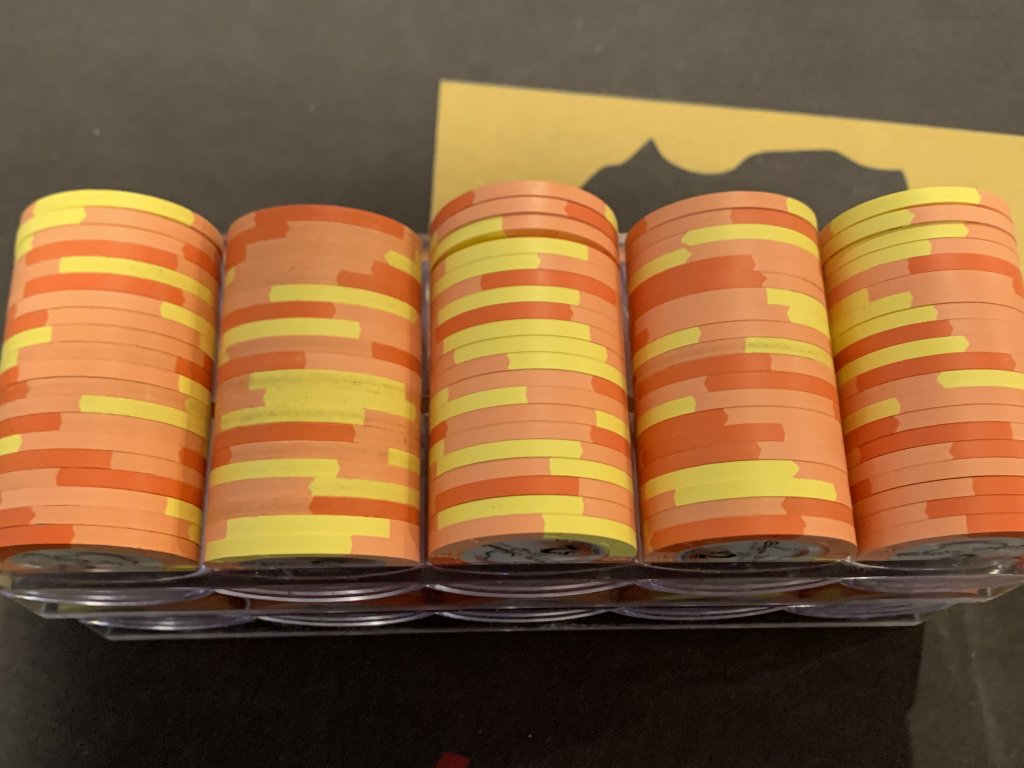 thanks all,
mark