I have two 8" Samsung Galaxy Tab S2 tablets for sale. Both are in excellent condition. They spent their entire life in a protective case which had a built in screen protector so the screens are flawless. Comes with original box. Both have been factory reset.
8" Samsung Galaxy Tab S2 SM-T713 32GB, Wi-Fi
8" Samsung Galaxy Tab S2 SM-T710 32GB, Wi-Fi
I bought them at different times so I'm not sure what the difference is between the model numbers.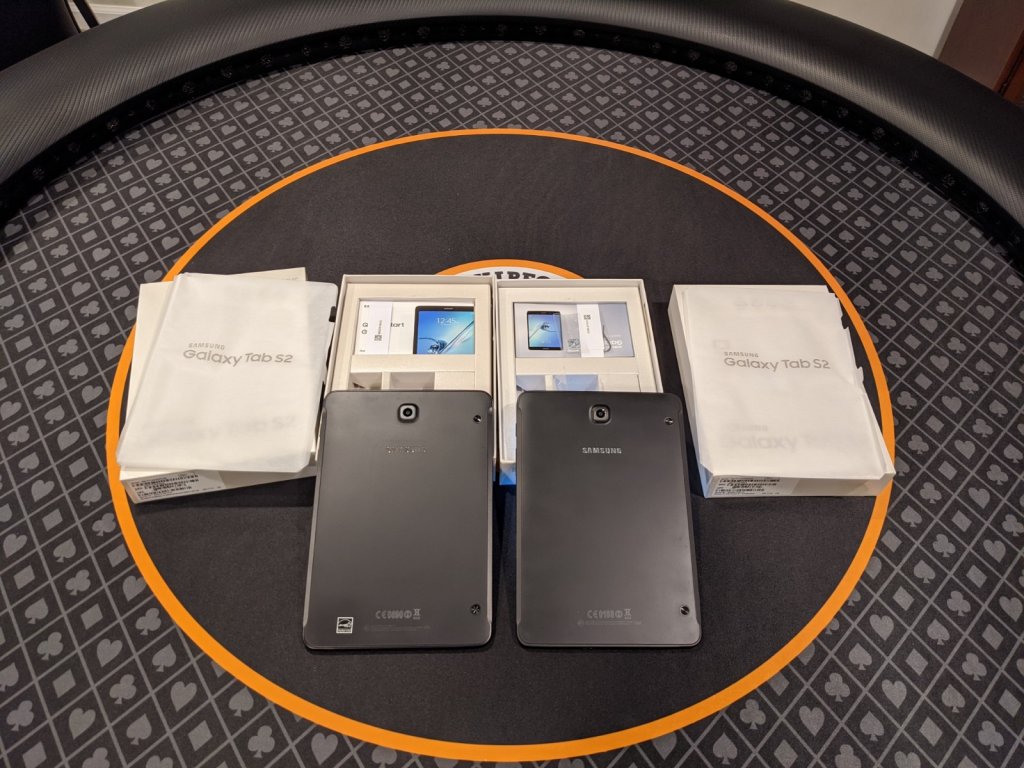 Comes with the original Samsung charger. Please note that one end of the white USB cables has yellowed a bit. I see this happen often with many mobile charger cables that are white. The chargers both work fine though.
Drop me a PM if you have any questions or want additional pics.
Thanks for looking!