Wanting to get a table with a rail for my home games, but I have an existing dining table that's a good shape/size for poker games, and I don't have space for extra tables. Considering trying to make a removable rail on the cheap, ideally in 2 pieces for storage. Have some design details below. Any obvious flaws in these ideas? My main concerns are whether or not the rail needs to be clamped in the table in some way to be secure, especially if it's two pieces that are latched together. The latches would also need to go on the outer half of the rail that hangs off the table. Also is it considered better to build a plywood ring to fit around the table edges instead of blocks? Would keep costs down and save time to only use one sheet of plywood and some blocks.
Here's an under-view of what I'm thinking of 5" wide 1/2" plywood (maybe 3/4" if 1/2" is too flimsy/light), centered on the edge of the table (red line). 1"x1" blocks on the bottom of the plywood around the edges of the table to keep it from sliding. I only picture 6 here but would probably do 8.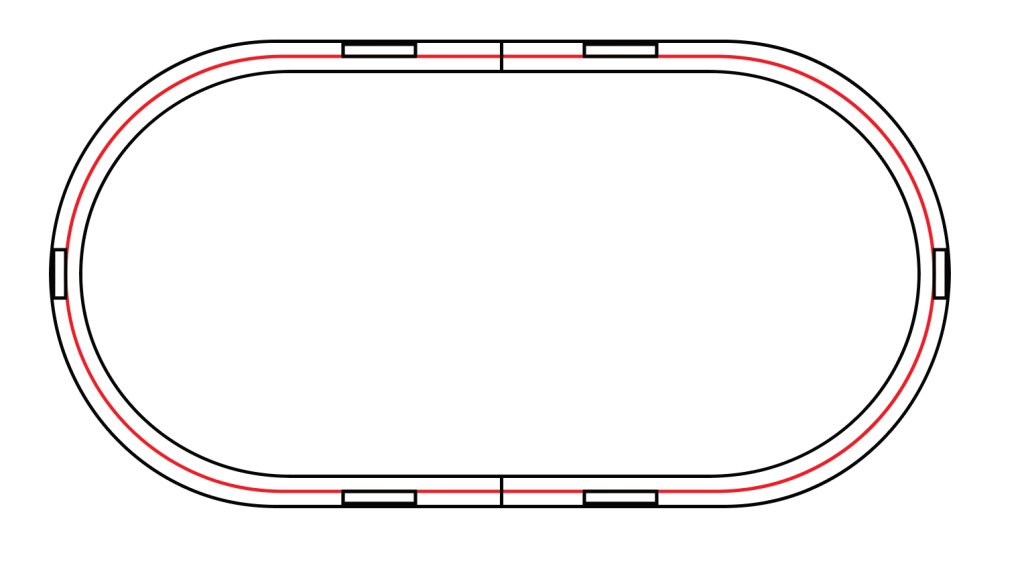 Cross sectional view
Latches to use to secure the two halves together. Thinking maybe a kind with a sliding bar to share weight if one side gets pushed down on.