I randomly stumbled upon this cabinet for $80 on CL. Pretty unique, no?
It had an old-school fluorescent bulb on the inside-back to light the inside/glass. I tore that out and replaced it with some cheap strip LEDs from Amazon (~$20).
It had no shelves so I built a few to hold my 2k Starbursts in 2-rack stacks with some other small sets in cases below and a cookie tray of cards & dealer buttons above (~$30).
Pretty happy with the end result as a night-stand in our spare bedroom/office!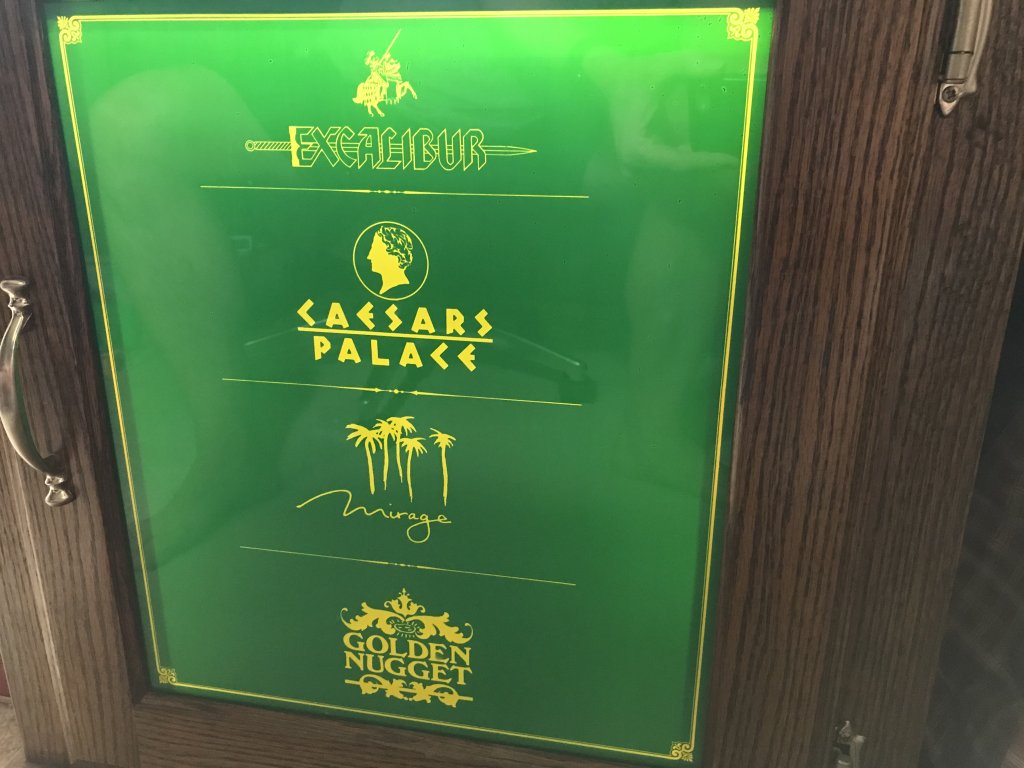 Inspiration for someone else maybe???