So a few years ago I was at a game and I look down at a pretty new deck of cards.
That's weird I thought. It looked like someone had pressed a finger or thumb nail into the card. Leaving a small crescent shaped dent.
Visible (barely). But could definitely feel it
WTF.! Who is marking cards at a friendly home game ?
After noticing it at a couple of different home games with completely different players I finally figured out what it was. Not that it makes it ok as now even a slightly alert player could tell other players cards from seeing the mark on the back. Or if self dealing, know what you are dealing to someone from the feel.
Its also a shame because people are spending $8 to 40 on nice playing cards.
This is what I think is causing the issue:
People peeking at their cards with a chip on top of it.
Nice brand new Bicycle Prestige cards.
Cap the card with a chip.
take a look. Not realizing you are lifting the card into the edge of the chip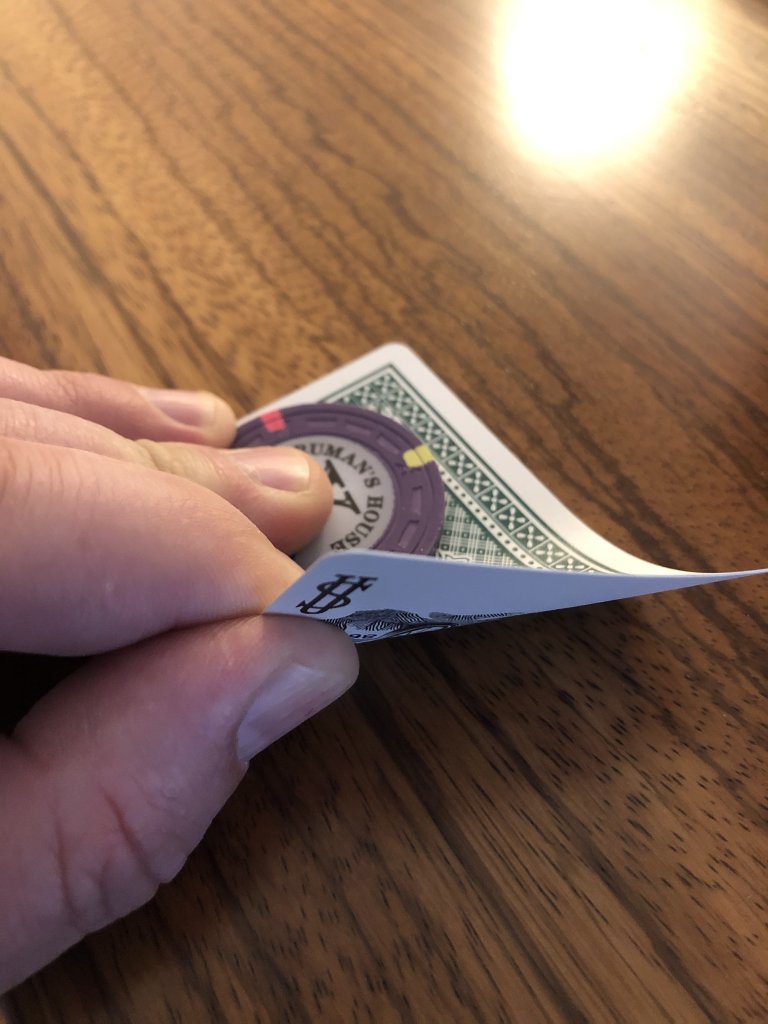 Nice. now you've trashed a full deck cards.
Last edited: