Joined

Dec 10, 2018
Messages

139
Reaction score

194
Location
For sale, I have a set of BCC Martini Clubs. These are in near mint condition although the set makeup is a little odd. The pictures will explain more but there are 2 different edge spot $1 chips and 2 different edge spot $100 chips. Also, the original set only had 4 $25 Martini Club chips so they have been supplemented with 2 barrels of Scandia chips which are very similar in color and edge spot. I know those who are OCD might have a hard time with the different color edge spots but once they are in play, you really don't notice. These chips are gorgeous and I wish I didn't have to release them. However, some other hobbies need the funds.
The breakdown is as follows:
$.25 - 100
$1 - 285 (140 blue edge spot, 145 orange edge spot)
$5 - 280
$25 - 44 (4 Martini Club, 40 Scandia)
$100 - 43 (21 purple edge spot, 22 pink edge spot)
$500 - 40
Price for the set is
$1000
$950 + shipping in the continental US using PPF&F. This does NOT include the racks.
I know there's a lot of interest in splits so... IF I decide to split and all chips are accounted for....price will be $30 per barrel.
At this point, I'd like the set to stay together though.
Thank you for looking and God bless.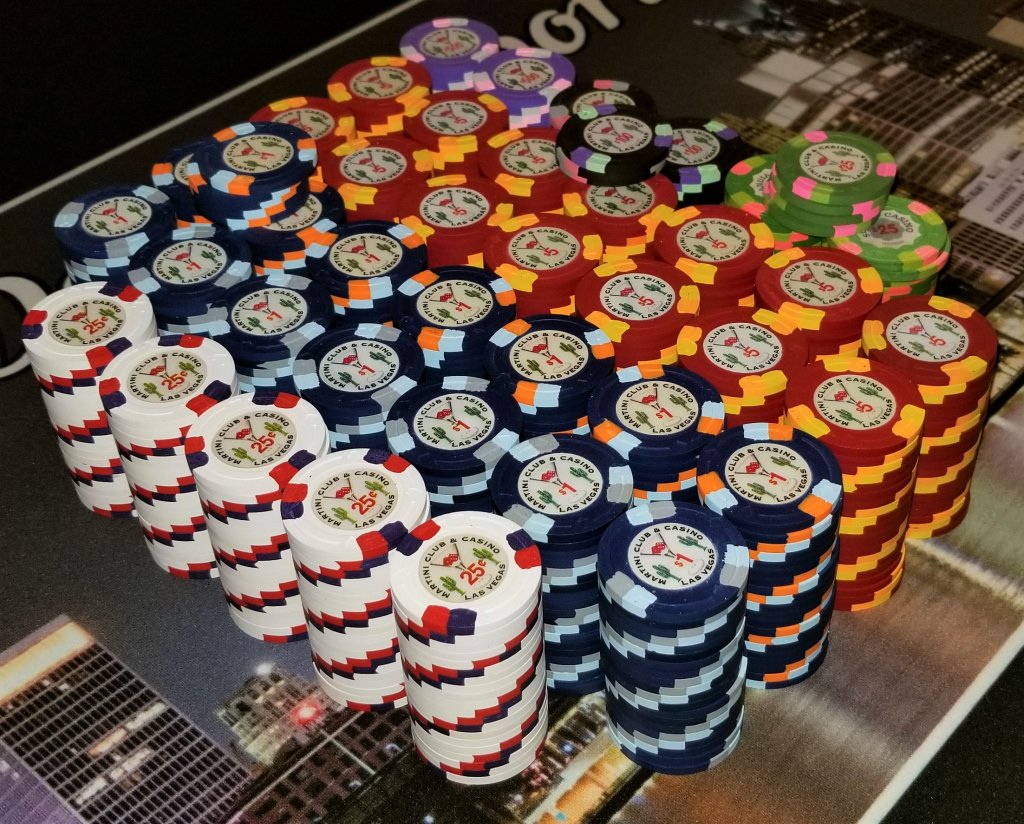 Last edited: