Joined

Feb 26, 2021
Messages

1,501
Reaction score

1,208
Location
Emptying out some stuff to put money towards BF Chip room sale. Feel free to make a low ball offer if you want a large number of items.
Will give it 48 hours to sell as barrels or full lots and if no takers I'll sell as singles/barrels at posted price. Minimum order of $25 worth of stuff.
——————
4 (1 remains) barrels of sky blue thc new unused
$40 per barrel
4 barrels of WTHC 100 mint (shuffled a few times)
$125 for all
$40 per barrel
1 rack of tunica rhc 100s new unused
$120 for all
$30 per barrel
——————
Jack used 1k primary: $200 for the barrel
Note that 3 of the chips show warping as seen below.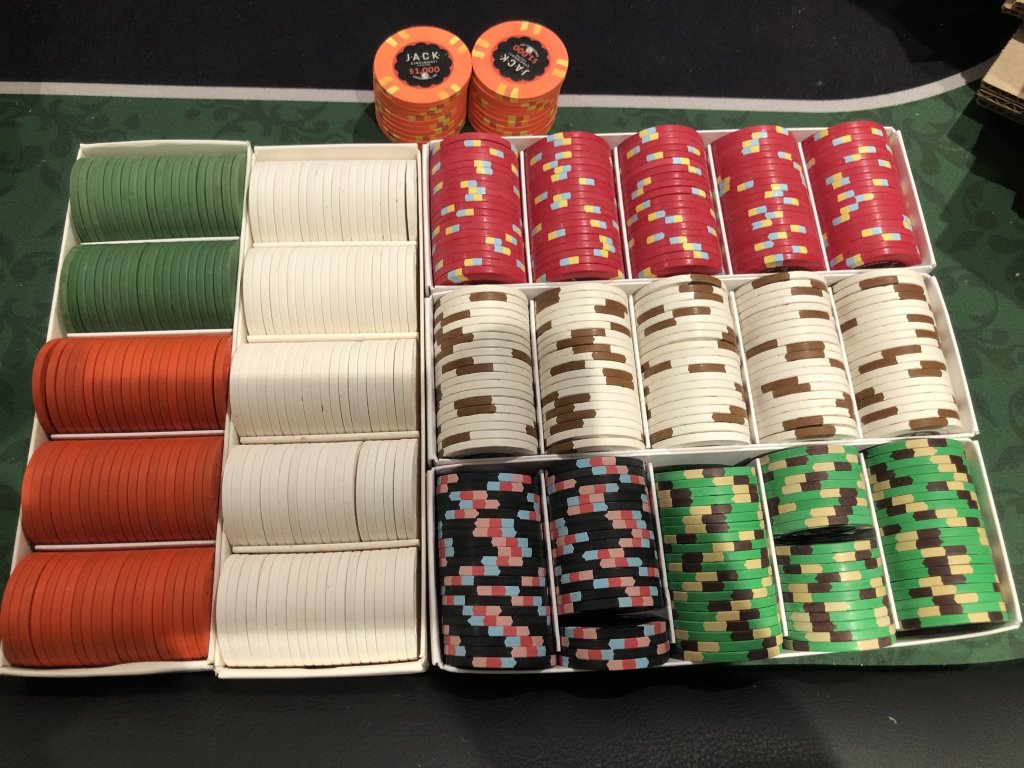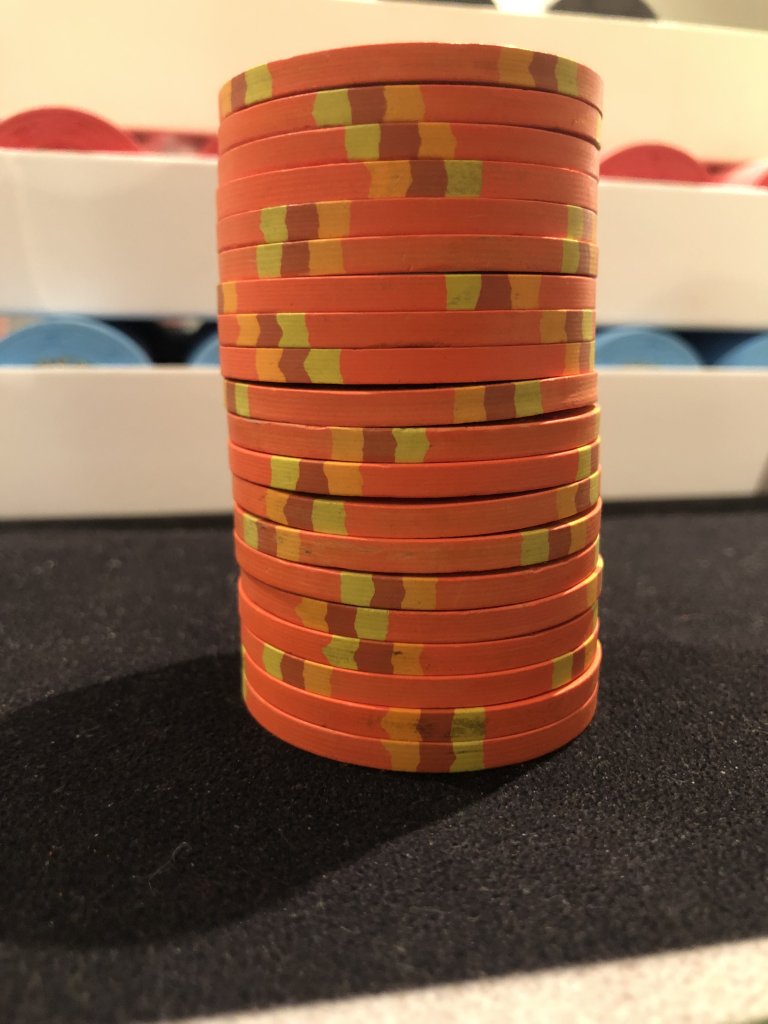 ——————
all barrels of chips shown below:
$50 a barrel
After 48 hours: $3 a chip
except for aztar 1 (shaped inlay in the lower pic) and cdm 200s (the gold one) which are $40/barrel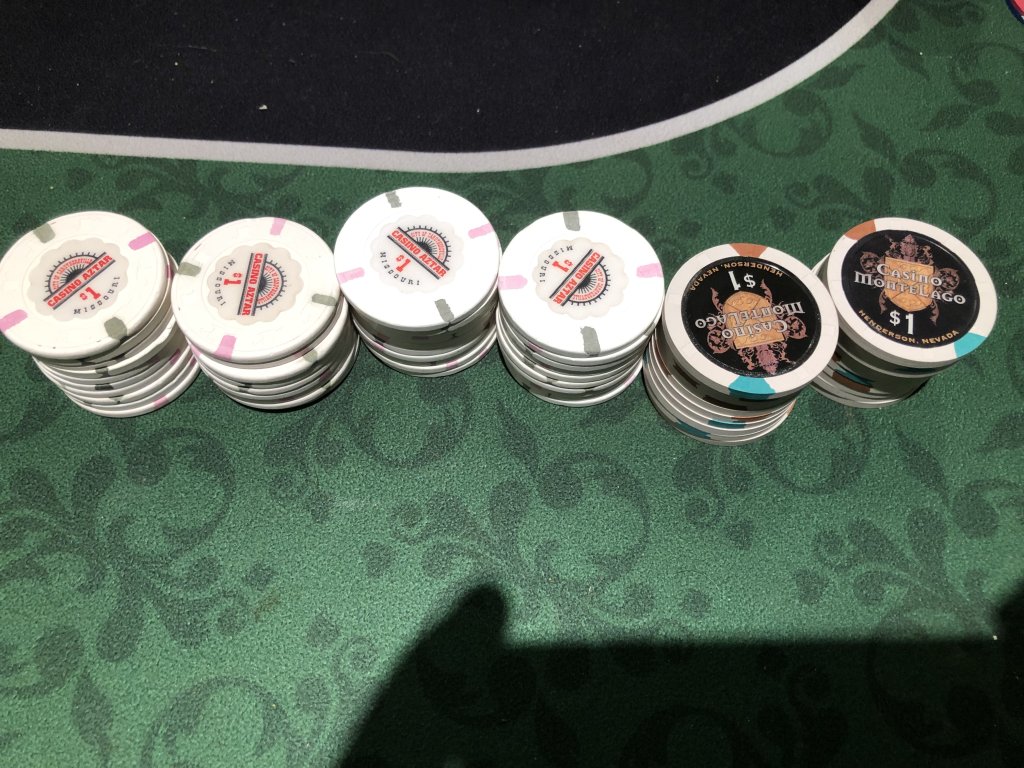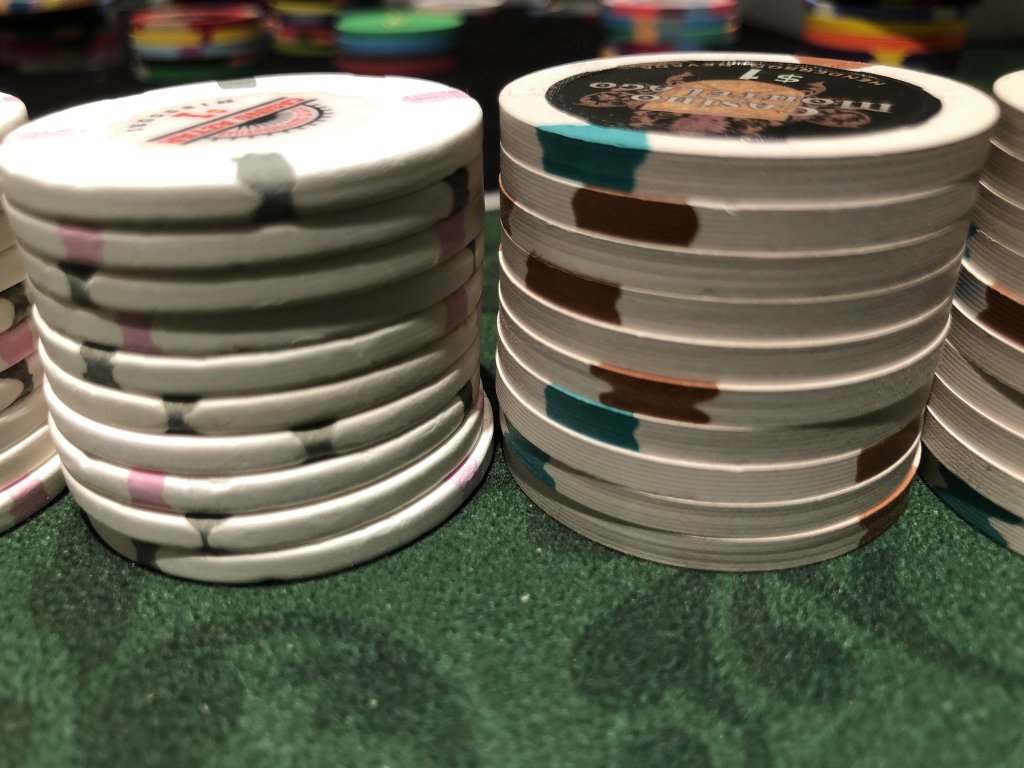 ——————
Sample sets:
Rounders: $20 (pending)
Native chief set: $25
China card club cards mold: $10
Columbani BCC: $20
4 chip Sedalia thc sample: $10
Palms black jack tournament set (which includes the 500 chip not shown in the first pic - is in the second pic) and Paulson promo chip on Paulson mould 1-500: no idea. Open to offers.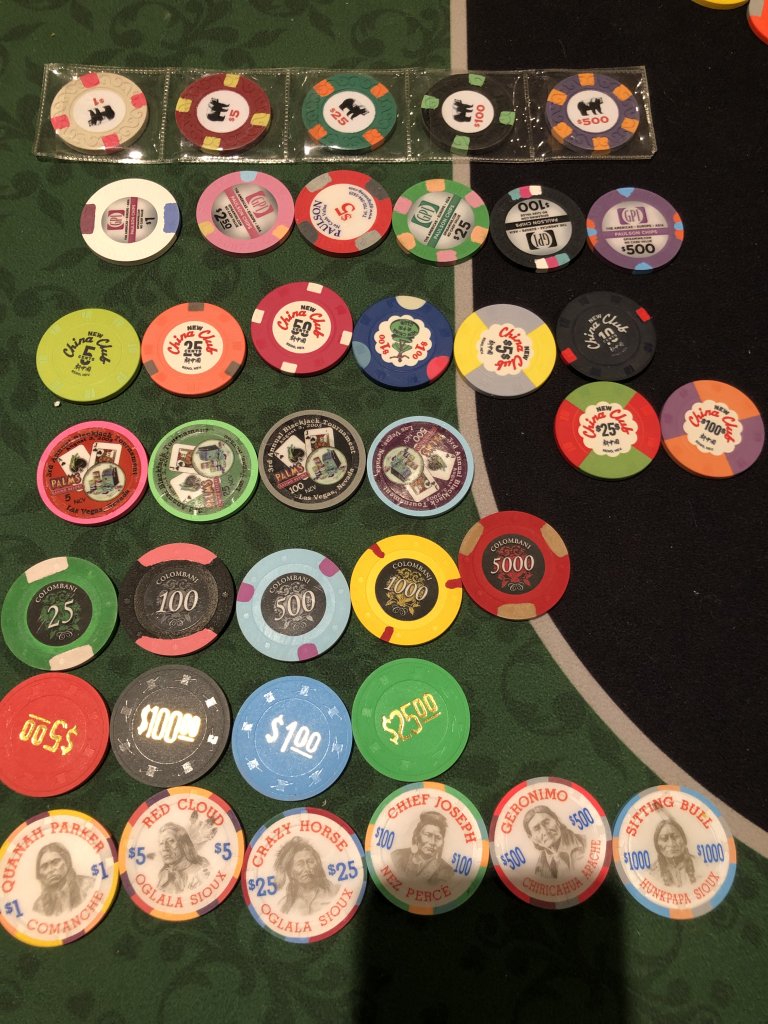 Below are singles some I have no idea how to value and im filling in details as I do research. If you have a link to a recent sale I'll likely price match. If it's available at spinettis I'll take 50% off.
Nevada: ??
Olympic: $28
500 gardena: $30
Mint 100: $40
Kings castle: $12
Flamingo 1k:
Grand cardroom 1k and 5k: $5 each
Harvey's: $8 (pending.. maybe)
Outpost 2: $12
Palms (part of the sample set)
Paulson 25k and 500s: ???
Year or the goat/snake: $12 each
Conus and Canada Shipping: numbers below are rough estimates. I will adjust the price based on actual cost.
Up to 1 barrel: $14
rack: $22
… and anything in between.
Last edited: