Joined

Jul 10, 2019
Messages

700
Reaction score

701
Location
I'm working on a custom CPC cash set - quasi Cali color theme (yes, I know that the green should be the quarter). After reading about color blindness in a thread here, I was going to make each chip with a different edge design, but
@Lemonzest
encouraged me to consider using a single pattern (or at least minimal progression) to bind the set together.
After comparing the two options, I have to say that Lemonzest has a point, the single pattern does look more coherent IMO. But then I'm the guy that leaves the house with one black sock and one blue sock on my feet, and thinks that a denim shirt and blue jeans is alright attire for most occasions (drives my wife nuts).
So I'm seeking feedback from the community - which looks better?
(BTW, green = 5c, pink = 25c, blue = $1, Arc Yellow = $5, black = $20, white = $100, DG Tiger = $500)
Each denom with different (progressive) edge pattern: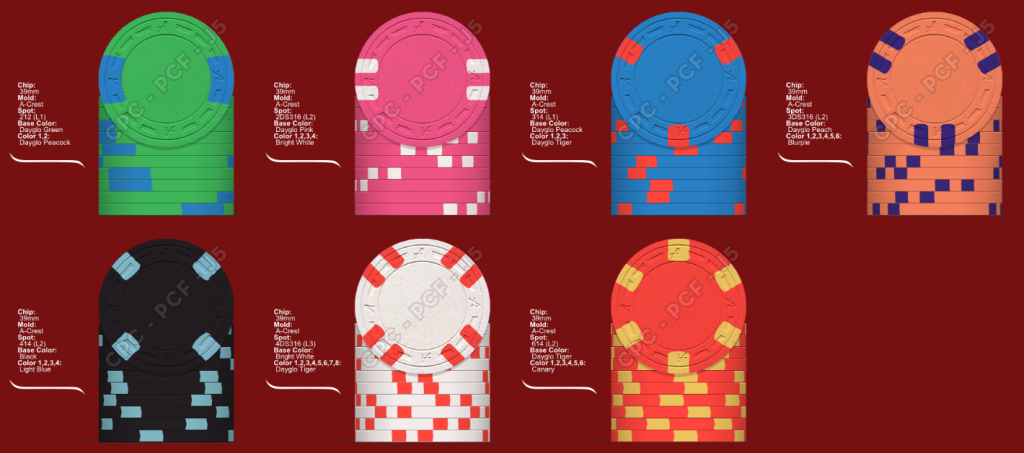 All denoms with same edge spot pattern: