I gave out a number of samples to member friends when I had them made and I've recently given out a few not-quite-complete sets to people I felt would appreciate them the most upon my return.
It's been made clear to me by many over the last couple weeks that they are interested in a set so I figured I'd offer up one to whoever wants it the most.
Action is for 16 chips, one of each cash and tournament chip that has been made and one dealer button (black/Captain). Winner will also get one of each future P&P chip that ends up getting made (likely four more). This is the only full sample set I have remaining, even had to insert my only error chip of one denomination into the set itself to make it happen.
I'll copy/paste other people's auction rules in a bit but it's the standard bidding stays open for five minutes after the last bid deal once the action time ends.
Auction ends at 9pm east coast USA time on Friday.
Opening bid is $1.
Winner will pay actual shipping charges for a USPS small flat rate box. International winner will also pay actual shipping cost.
Payment will need to be Venmo, POP Money, personal check or money order as I have no ability to withdraw funds from PayPal due to getting caught running a March madness pool here a few years back.
Auction is for these: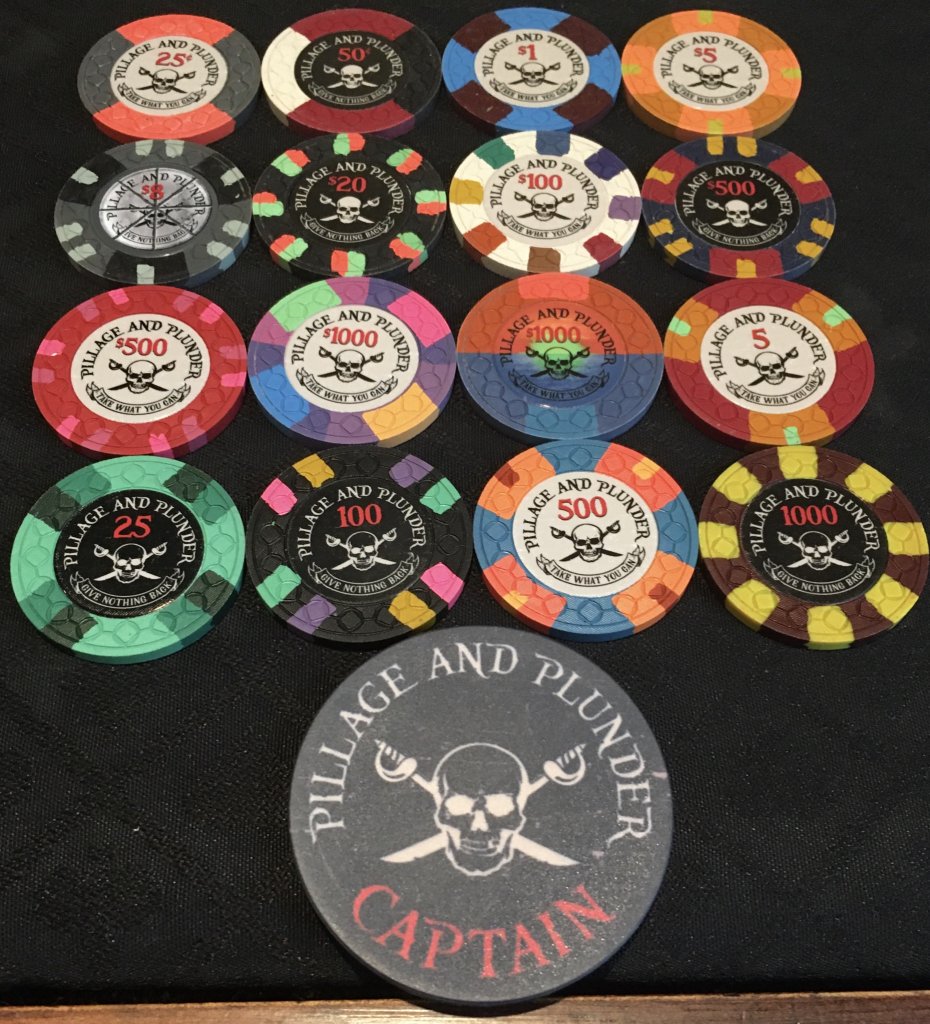 Thanks!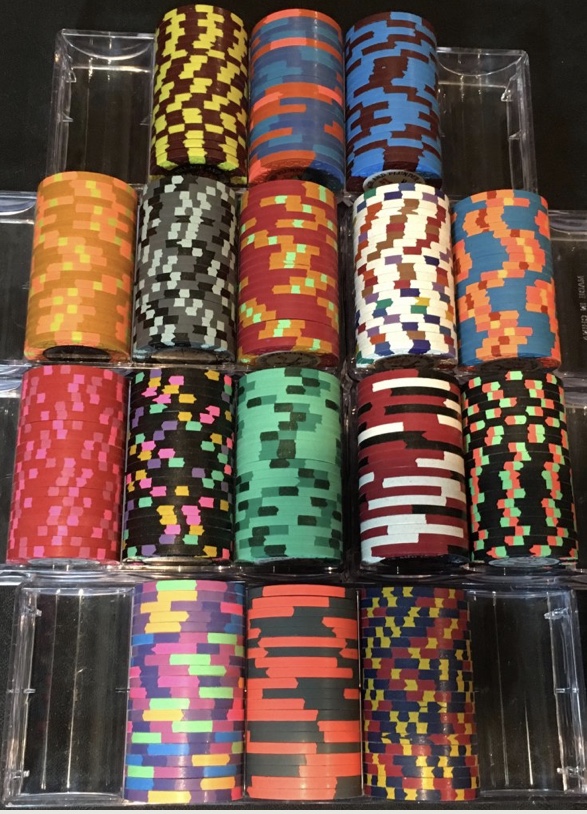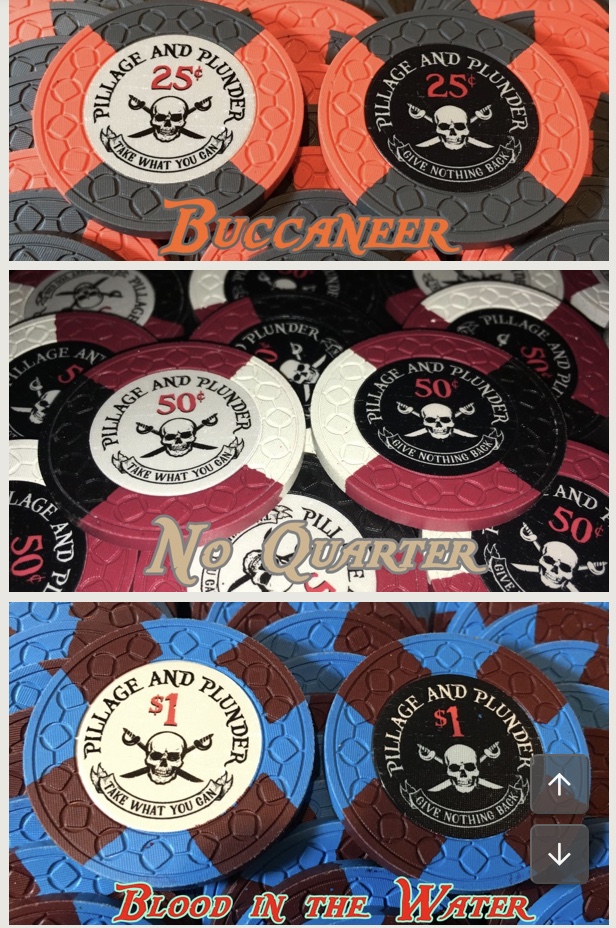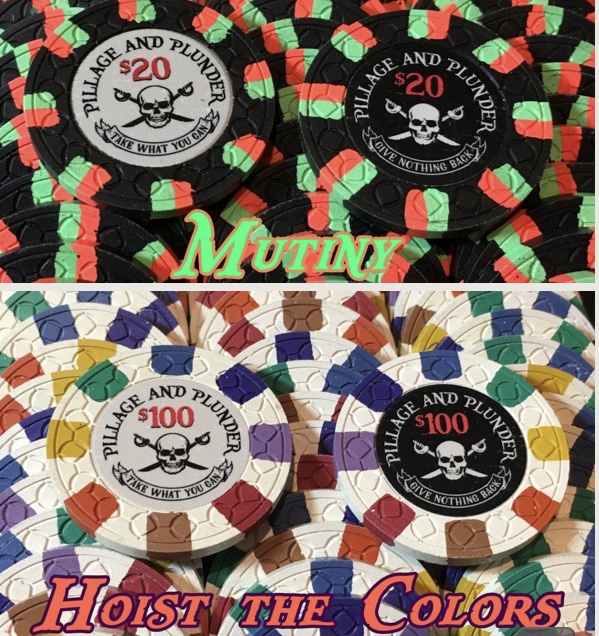 Last edited: