Straight
Supporting Member
Joined

Dec 1, 2020
Messages

770
Reaction score

904
Location
Found this set posted for sale online and only a short 2 hour drive away, so made the trip today to pick them up.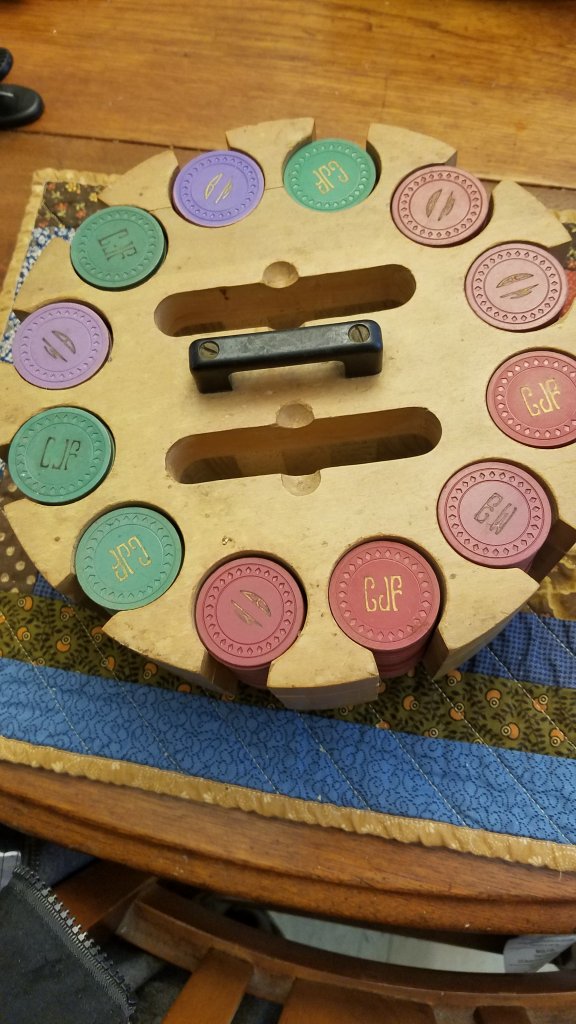 8 barrels (25 count) of reds, 3 barrels of green, and a barrel of purples. As your can see its a mix of 3 different hot stamps and apparently 3 different timelines from this mold. 75 of the reds ( CJF ) are a perfect match to the reds in my old Jack Todd diamond set
Another 75 reds are very close in color and the remaining are noticeably darker and have a smooth face, not the textured face of the others. All the reds and the greens need a little TLC and love but all should be restorable to full glory. Both also look to be from same timeframe. The purples are a sad lot. They all have some serious sun-fade on at least one side. Many are almost white on a side. I polished the face of one of the worst ones back to clean color, but it cant be cleaned inside the molds. I may test that one to see if micro air abrasion can clean the insets without damaging the face. Even if it works, they'll never be perfect but they could be made usable again... if I could find a use for 25 purple in a 2000 chip set.
At least none of them are warped!
So these chips have given me 3 different versions of this mold. I know original seller of this mold was Jack Todd (manufactured by BURT). These chips have a nice face texturing and the bottom of the diamonds are shiny. The Paulson made chips (3rd in line to own the mold, and self manufactured) have a fine texture but the diamonds are dull in appearance. The second owner of the mold was Christy-Jones, and I have to wonder if maybe that is the last type of chip? There is no texturing to the face and in fact feels quite smooth. A third of the reds and all of the purples ( all the same hot stamp ) are of this smooth version.
Does anyone have experience with Christy chips and know if they produced non-textured faces?
Oh, I also have some diamond mold illegals coming in the mail! I'll post those when they come in.