Full House
Supporting Member
Joined

Apr 25, 2013
Messages

3,780
Reaction score

5,641
Location
My Pharaoh's accessories need a loving home. They all deserve a better life than spending their time in a cabinet. Prices do not include shipping and PayPal fees, if any.
I prefer shipping within the CONUS but will consider shipping elsewhere to members who have positive feedback on at least two transactions.
30 original Egyptian plaques, slightly used, in very good shape. These are available in lots of 10 for $150 ($15 ea).
Still available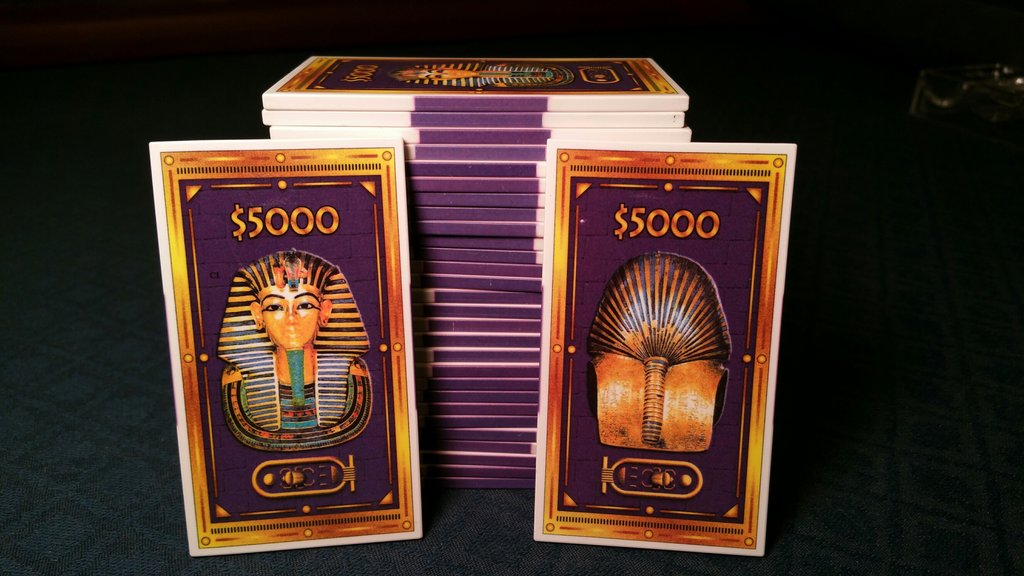 24 Pharaoh's $5,000 plaques, of which 20 are in the original packaging, unopened. These are listed on Apache's website at $5.99 each, but none are available. $5.00 each.
SOLD
2 Pharaoh's Dealer Buttons, Sunfly 2" buttons originally sold by thechiproom.com. These buttons are no longer available at thechiproom.com. Although three buttons are in the photo, only two are offered for sale here. $6 each.
SOLD
One set of four Pharaoh's coasters/dealer buttons. Diameter 3.5", thickness approximately 0.375", weight >3 oz each. Never used. Comes with cork backs. These coasters were originally offered by thechiproom.com and have since been discontinued. $20 for the set of four.
SOLD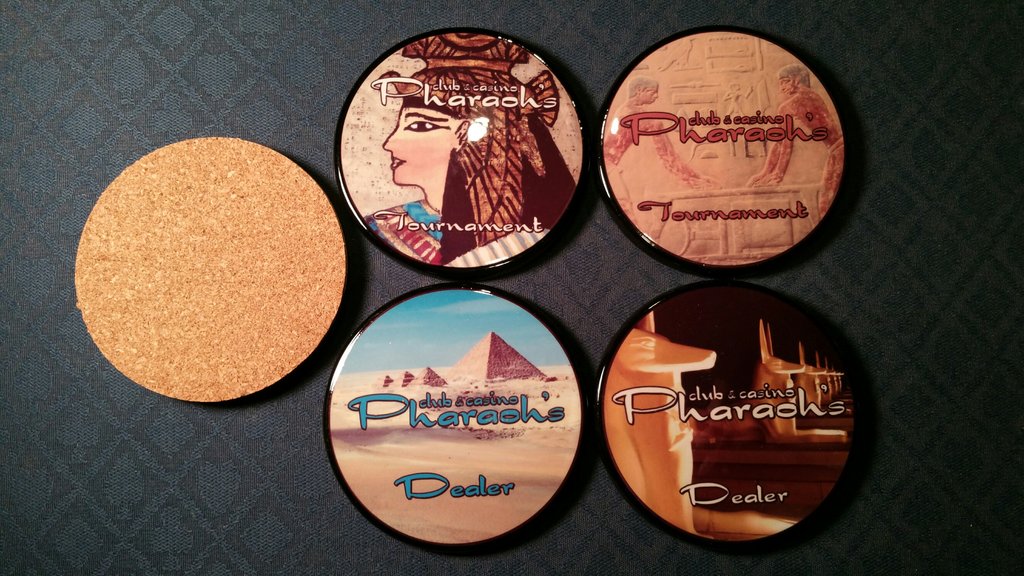 200 Horizon Blue T-mold chips stamped with the Ankh symbol. These were originally intended to be used as nickels with my cash set or as bounty chips with my tournament set. They make great card cappers, too. I prefer to sell these by the rack but will consider selling them in lots of 20. Racks not included. $60/100 chips.
SOLD
Last edited: