Joined

Nov 19, 2020
Messages

158
Reaction score

257
Location
I am looking to build my first grail set capable of handling both cash (1 table .50/1.00 - 1/2) and tournaments (2 tables) for home games. Would love to be able to get any spares and more someone might have sitting around. Looking to build this set slowly at first, and then make larger purchases once I start my new job. I'm really hoping to find some of the custom ordered chips seen floating around. i.e. Pink 5k's, Yellow 5's, blue 500's Kudo's to all of those who made some, they look so so sweet...
Happy to purchase extras, etc. whatever needed to accomplish goal. Extras will be passed along to others at cost in similar searches.
I am also looking for 3 racks of the v1 (WTHC colors) $1 chip to round out the set.
Interested in/hoping for/dreaming of after all said and done:
.25 PCR custom x 200
.50 PCR/Avalon pink v2 chip x 200
1.00 PCR v1 x 300
1.00 PCR v2 x 300
5.00 PCR v2 x 260
5.00 PCR cali yellow/orange 1k v2 x 260
10.00 PCR v2 x 40
25.00 PCR v2 x 160
100 PCR v2 x 160
160/160
I have 30 to sell/use as trade bait
500 PCR v2 x 80
1000 PCR v2 x 160
64/160
5000 PCR v2 x 40
40/40
5000 PCR custom v2 pink x 40
PCR Trade bait:
114 x 25.00 v1 (I might keep these, I don't know..)
30 x 100 v2
99 x 500 v1 (I might keep these, I don't know..)
64 x 1000 v1
Please and Thank you!
Jon
Standard Private Card Room v2 lineup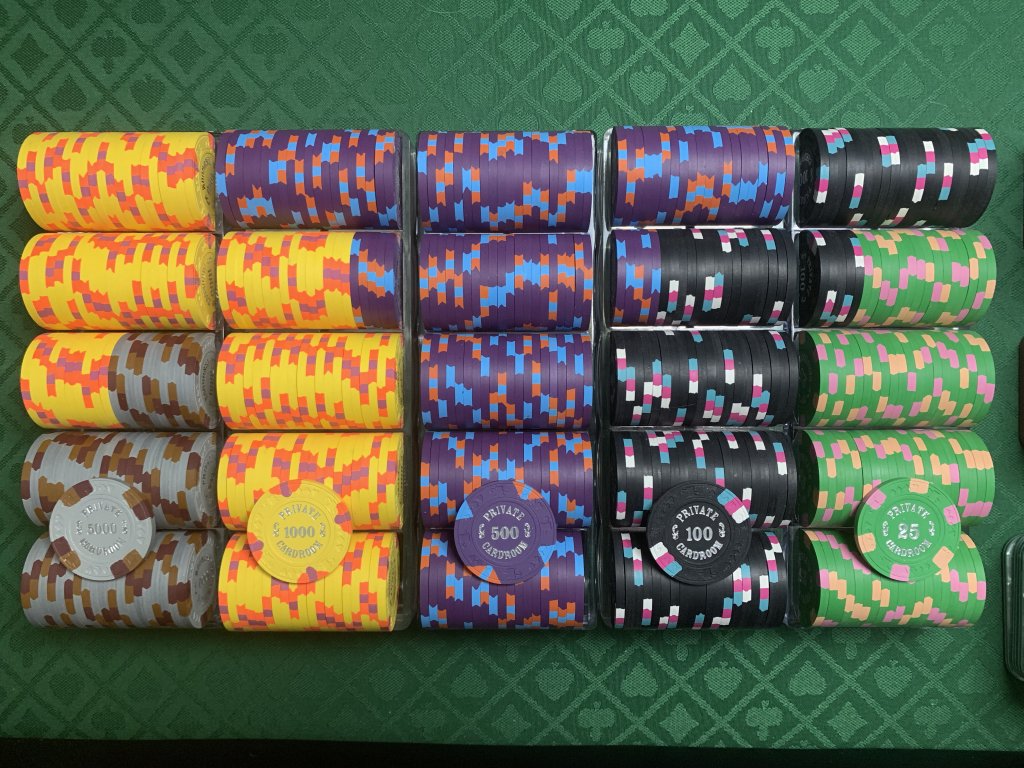 custom set with the yellow/orange cali 5's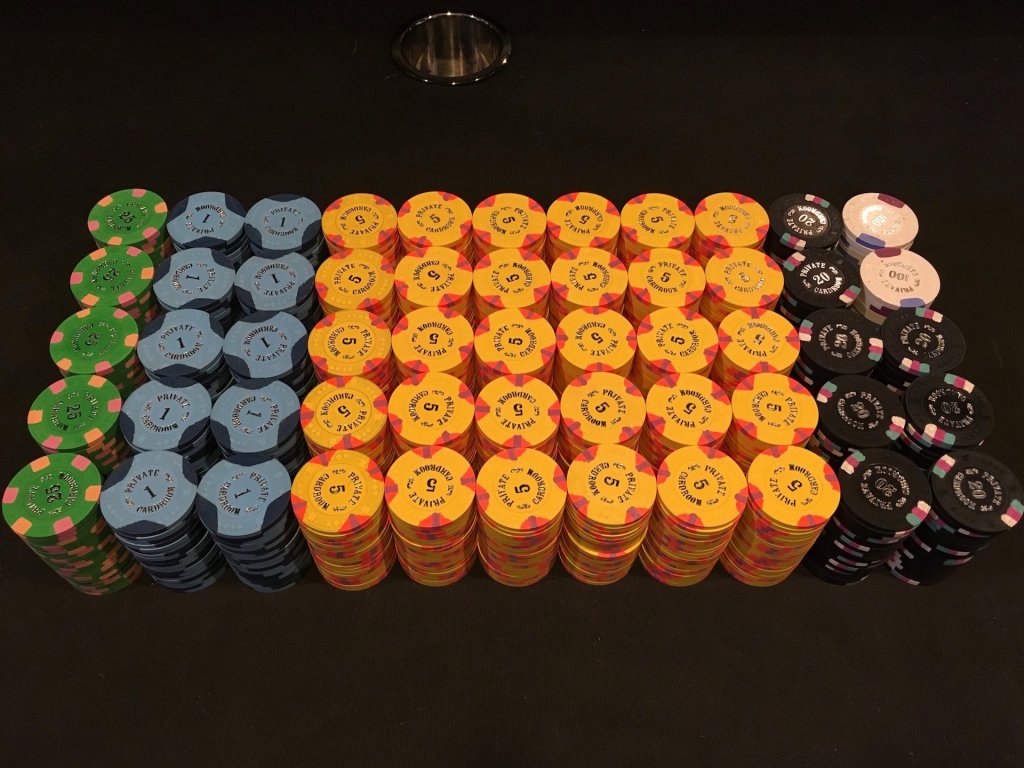 Kudos to whomever had this set made.. Really like the 5k too. Can't stop looking...
Custom set sold in 2014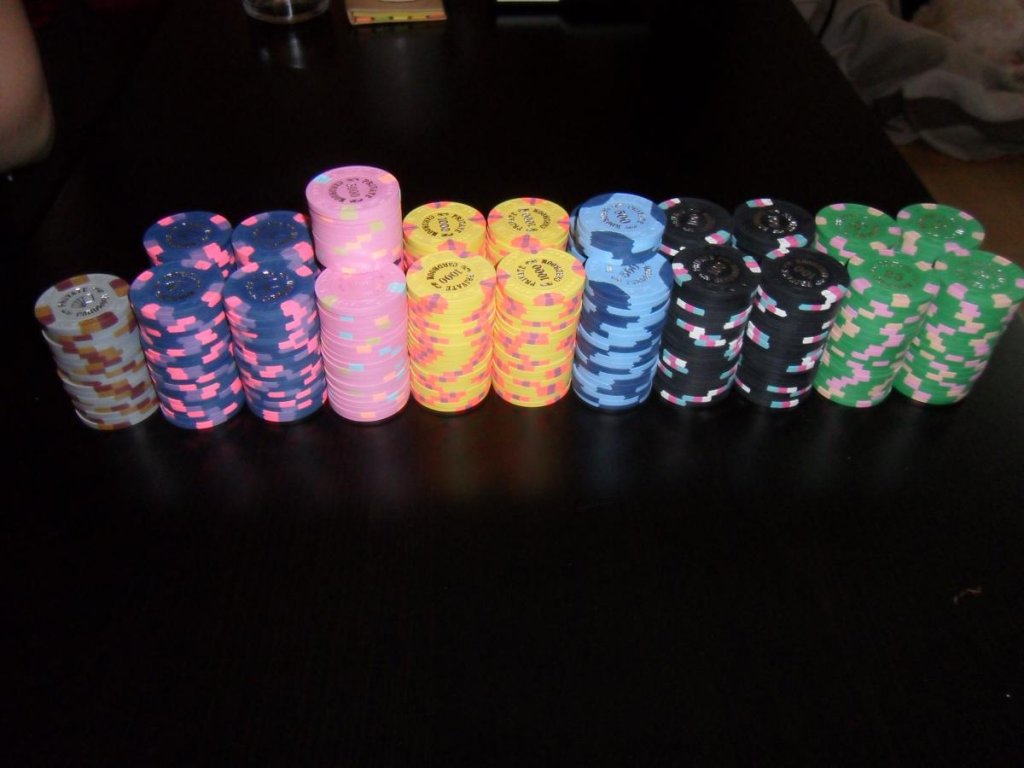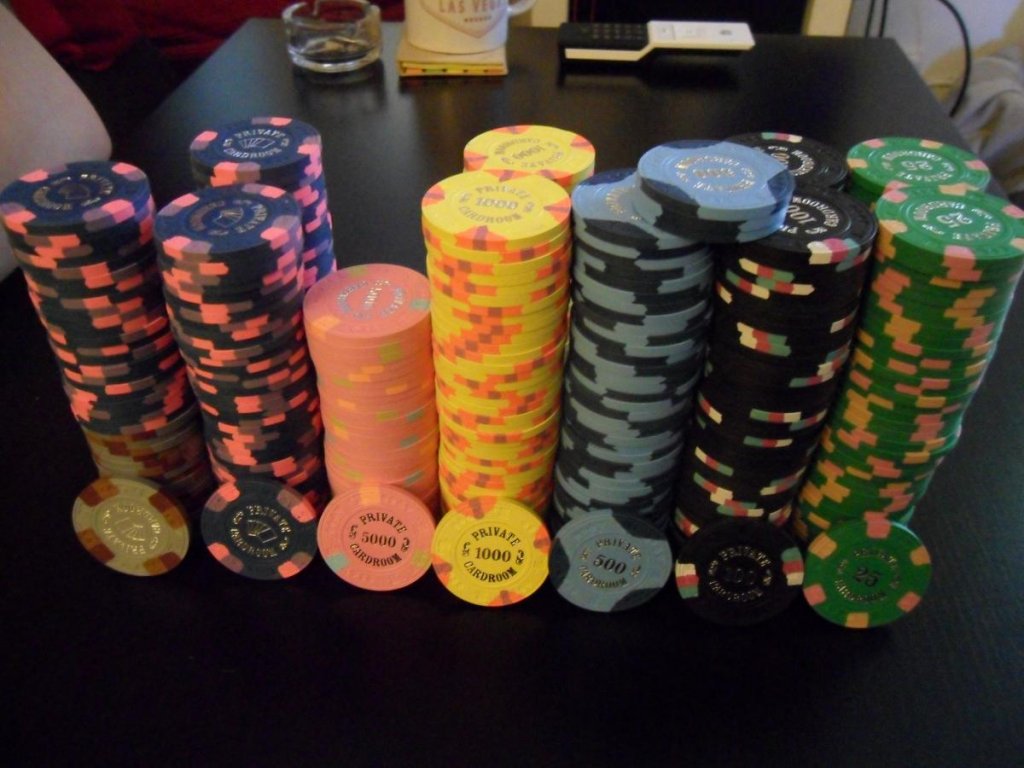 Last edited: