Win a PCF gear pack. Includes the following items:
55mm jeton dealer button
mousepad
bridge and poker size cut cards (2 of each size)
cards mold sample set
stickers (2 of each style)
BONUS: Oasis Casino $100 chip (Bud Jones chip)
Open to all members with 100+ posts
Free shipping to US. International shipping at cost. Prize is not transferrable.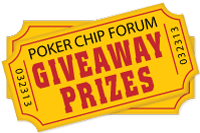 PCF Gear Pack