Full House
Supporting Member
Joined

Jan 15, 2015
Messages

3,477
Reaction score

5,767
Location
This is my attempt at raising some funds for my Vegas and Meetup trip extravaganza in June and July. Please post in this thread before PMs. Prices do not include shipping. I'm a pretty flexible guy so if you have a deal or a trade you wanna make send it to me. The worst I can say is no. PayPal FF gonna initially say Conus only but again I'm flexible. No racks included.
PCA 1's casino used. Most need cleaned but are in standard PCA primary condition. $125 per rack.
SOLD
PCA primary 5s casino used condition. These are all pretty clean. Might be an occasional dirty one. $125 per rack.
SOLD
PCA primary $100s. Very good condition. Great shape. Clean. $80 for the barrel.

PCA dealer buttons. These were duplicates I ended up with. $5 each.
SOLD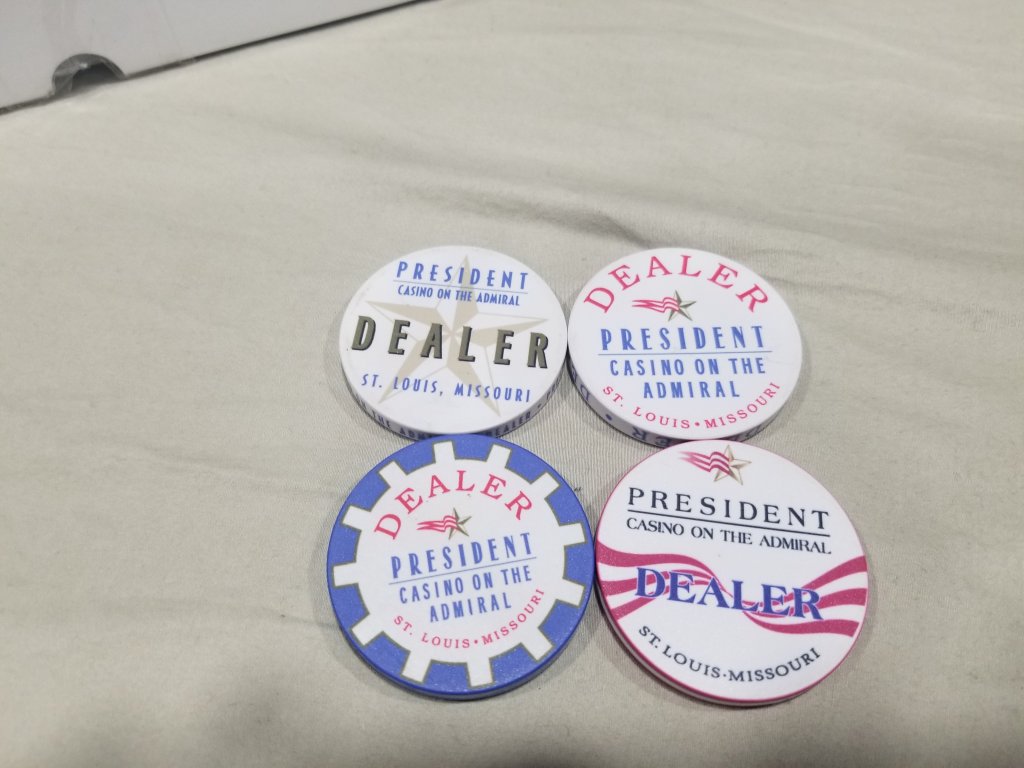 Box of mixed singles. Not gonna list these out. 100 chips that were duplicates of singles I had. There are duplicates in the box. I'd say 90% or more are Paulson. Couple Chipco, couple CPC. Just a potpourri of singles. All in good shape, some may need a scrub. $100 for the box.
SOLD
62 Outpost $20s. These are almost all spinners. They're in great shape otherwise. Just shoot me a fair price and we will work out a deal.
Last edited: