Joined

Nov 9, 2014
Messages

1,383
Reaction score

1,173
Location
Just wanted opinions on whether or not to do this set.
I personally love solids. I bought a bunch of Jack Tournament chips for fracs but they don't jive the best with most of my sets because they are in to good Of condition to use with my used sets. Uneven stacks.
Just wondering what you all think of solid cash sets in general and if you think this set would be good or bad.
I was thinking of doing a Mirage tribute set. The palm trees would look awesome with the solids I think.
Thoughts?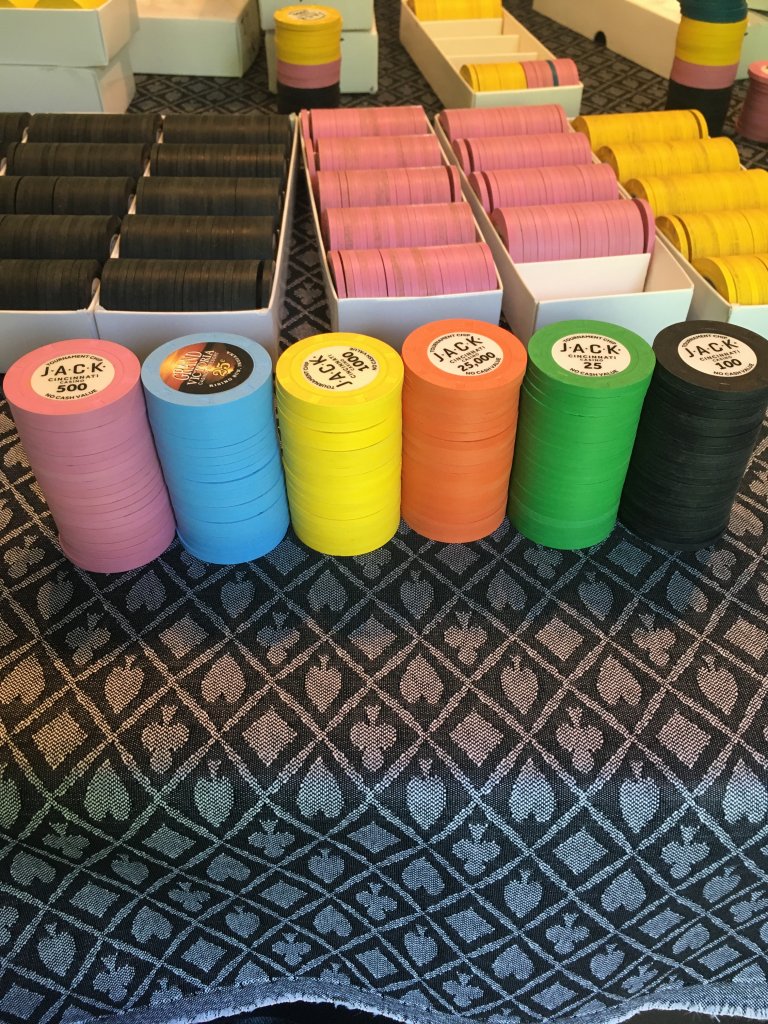 Borrowed the pic and will take down if needed.
my breakdown would be
100-25c pink
200-$1blue
400-$5 yellow
100-$20 orange
100-$25 green (just because)
20- $100 black.
note that the blue is a lighter blue(not jack 5k)
It's a Label project.
I'm not a killer like some of you all
@AK Chip
lol