Full House
Supporting Member
Joined

Nov 8, 2014
Messages

3,393
Reaction score

3,785
AUCTION ENDS ON

Dec 6, 2020
AUCTION ENDS AT

9:30 PM Eastern Time
STARTING BID

$10
MINIMUM BID INCREMENT

$1
PAYMENTS ACCEPTED

PayPal F&F
PayPal G&S
SHIPPING TERMS

Winner Pays
SHIPS VIA

USPS Padded Flat Rate Envelope
AUCTION GUIDELINES

The highest bid at the closing time listed above will win. If there is a bid within 5 minutes of closing time (original or extended closing time), the closing time will be extended by five minutes. A bid at the closing time is NOT a valid bid. Because seconds are not displayed on post timestamps, these examples will be used as a reference.
No Reserve. The Starting Bid of this auction will be treated as the Reserve Price.
Bids must be placed in whole US dollars, using numbers in minimum increments as stated above. (bids using images or spelled out numbers are not valid)
All bids are to be placed openly in this thread. No bids via Private Message/Convo.
The seller reserves the right to edit the listing to clarify statements or correct any errors.
Once a valid bid is made, the auction can not be cancelled. Bid edits and/or retractions are not permitted. Violations of this rule will result in discipline at the discretion of PCF Admins and/or Moderators.
PCF (its Owner, Admins, and Moderators) are not responsible for any actions or outcomes that take place in this auction.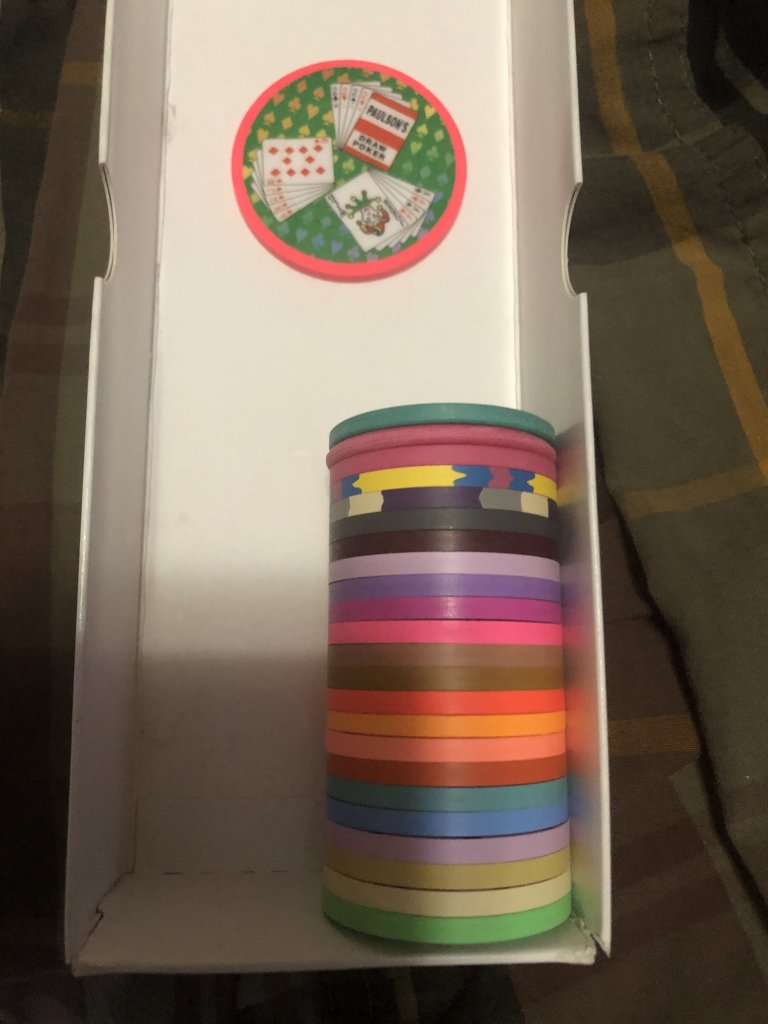 Some of my RH&C advertising color duplicates
Catch the rainbow and the advertising / manufacturer samples fever all at the same time
18 - RH&C unique color samples
5 - Different Paulson Advertising samples
Two are Jeton samples I believe
1 - 48mm Paulson Jackpot advertising sample
More photos and anything available on request
Actual shipping cost to be added for USPS Flat Rate Envelope.
Payment via PP F&F please. Goods & Services please add appropriate 3% fees.