Joined

Aug 12, 2019
Messages

1,264
Reaction score

1,220
Location
FREE SHIPPING - Packaged & Ready to Ship
Paulson® Tophat & Cane Poker Chips (Set of 680)
​
$1890.00USD - Shipped.
Payment: PayPal - Friends & Family
Splits are not being considered, but post your dibs in case that changes.
Don't claim dibs if you aren't planning to follow-through.
PrON Link
These are currently listed on FeeBay.
If even one bid is registered on
eBay
, this PCF listing will be voided.
So, if you want them - hurry!
It finally happened to me last night - money problems. I have to list these for sale. I'll have to post a catch and release of Harrah's $5s and $25s soon too, PM if interested. Sad sad day for me - These are the chips that got me into the chipping world, but I've since sunk too much money into too many other chips. This COVID mess caught up to us and now I'm the household jerk spending all of our money on "toys." So, here they are for sale...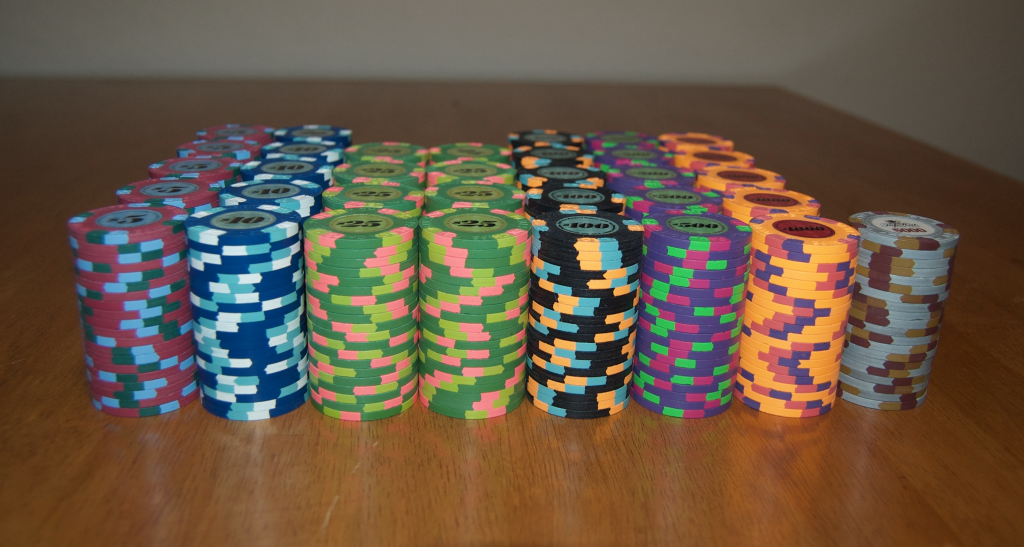 FREE SHIPPING - Packaged & Ready to Ship
Paulson® Tophat & Cane Poker Chips (Set of 680)
$5s - 100 chips
$10s - 100 chips
$25s - 160 chips
$100s - 100 chips
$500s - 100 chips
$1,000s - 100 chips
$5,000s - 20 chips
-
These are the same kind of chips that Columbia Pictures used for their 2001 movie '21' with Kate Bosworth!
To be clear, though: The chips that are for sale in this listing were not filmed, but they are the exact same brand and line chips which were used in the '21' film with Kevin Spacey.
-
This company makes the best poker chips in the world and currently only manufacturs their chips to licensed casinos.
It is very uncommon for owners to let these go, but the recent economic pressure points are forcing me to sell some of my valuables.
These are often called Paulson Classics and they are no longer manufactured for the public!
-
These are very rare chips and can take months to years to assemble into a full set.
I will claim that the official and overall condition of these chips is 'good.'
However, there is a case to be made that many of these are in excellent condition and the blues are in near mint condition.
-
Please also notice that the set includes twenty silver $5,000 from the 'World Tophat & Cane' line.
These are also extremely rare chips and the $5000 model specifically of those chips were also used in the film '21' by Columbia Pictures.
-
Finally, I don't think that I have seen a full 100 count set of the yellow $1,000 chips within the same listing.
These are the most difficult to collect because most people only own low quantities of that chip, if they were able to find any at all.
-
Due to complications with global commerce, international shipping is not permitted;
US domestic shipping only.
​