Joined

Nov 6, 2014
Messages

26,713
Reaction score

38,898
Location
I'm obviously addicted to the show. I own 2000 Parks and Rec chips. I have put
@p5woody
through the ringer on these designs (I think I paid him well though).
I decided that I wanted to add plaques that can be used with the limit set, and a cash set. I was torn between converting the HHJP plaque to a $25.00 plaque, or outright creating a new one. After a long 10 minute debate I decided that I will do both.
25 plaques will feature "The Painting" episode. This is one of my favorite episodes. It needs to be on more than a HHJP plaque which doesn't see the felt.
I also want a Ron Swanson plaque that features some of his funny quotes. Since there isn't anyway I can narrow it down, I decided to email Kristil and ask if I can order 25 Ron Swanson plaques, same image, but each plaque features a different quote. She said that usually comes with a surcharge, but since I'm so charming and good looking, she would waive the fee.
I'm guessing she is doing that because between the different Parks and Rec Group buys there are probably 15000'ish Parks and Rec chips out there in the world. Plus she knows that I am a repeat customer lol.
Anyways, Steve just started working on this. This is where were currently at.
BTW, we literally started this project a couple of days ago. . I won't tell you how many mockups steve has already done for me.
B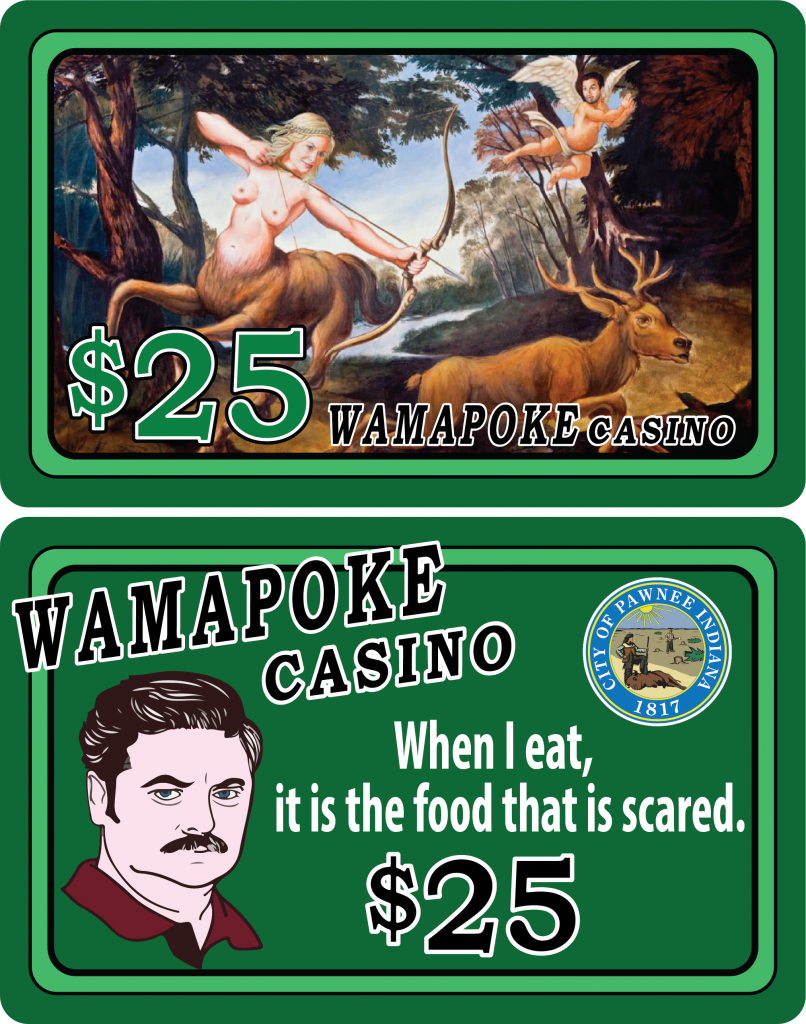 This one is currently my favorite.
Feel free to share some of your favorite Ron Swanson quotes.
If anyone wants the $25.00 "The Paitining" plaque I'll let you get in on this. The Ron Swanson Plaques are going to stay unique to my set.