Per the title. Posting this to set out a feeler for what's out there. I have a Pips mold solids STT en route soon, and once that set gets milled and labeled, I won't have much use for my BCC Aquasino set. I will be open towards trading my set (plus extras) and cash for a spotted BCC STT set that may tickle my fancy.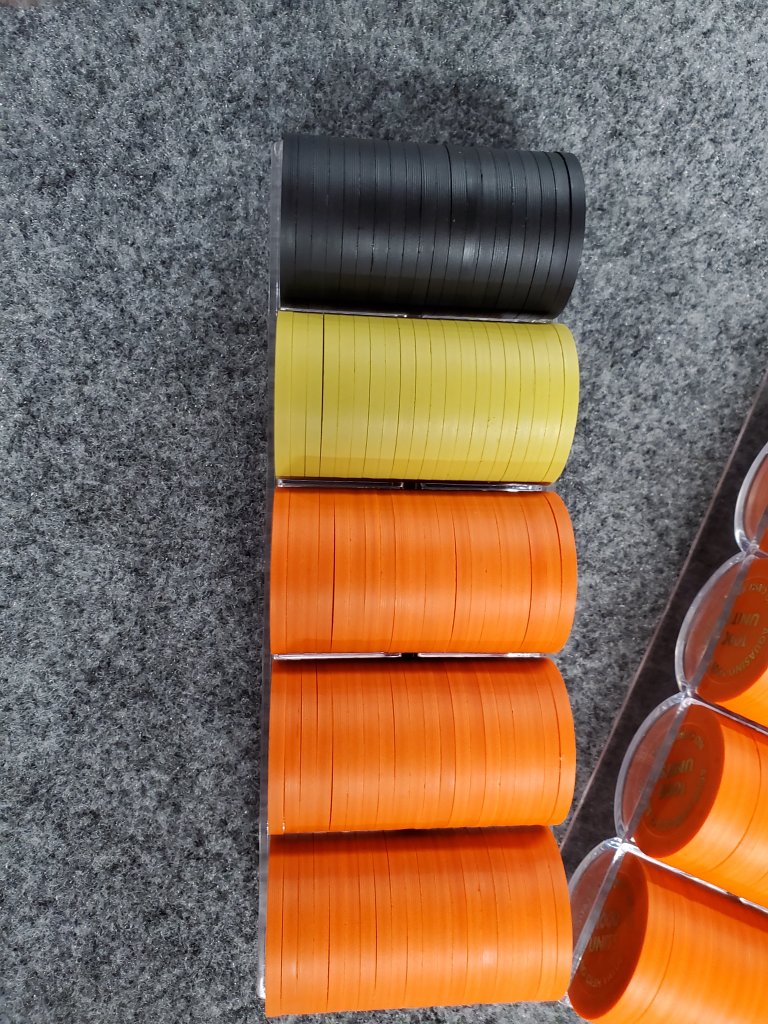 Breakdown for the Aquasino set is as follows:
120 $25
120 $100
130 $500
160 $1000
20 BCC Fun Nite Yellow $5000 on the flame mold
The edges are still square and sharp and all chips stand on edge. They also stack like bricks.
In the interest of transparency, a lot more of these chips are warped than I remembered. Worst to least warpage between denominations is the $500's, $25's, $1000's, and the $100's and barrel of $5k Fun Nites the least warped.
Let's see what you have!
Thanks for reading,
Joe
Last edited: