Full House
Supporting Member
Joined

Jan 15, 2015
Messages

3,477
Reaction score

5,767
Location
These are the options for dealer buttons and lammers. We have to have a minimum order of 100 of each design for them to be added to our order. All orders need to be placed in this thread. These can be ordered separate from the chips in the original thread but if you've ordered from both I will combine them all once collection of payment start. Lammers will all be 43mm Dealer buttons will be 55mm.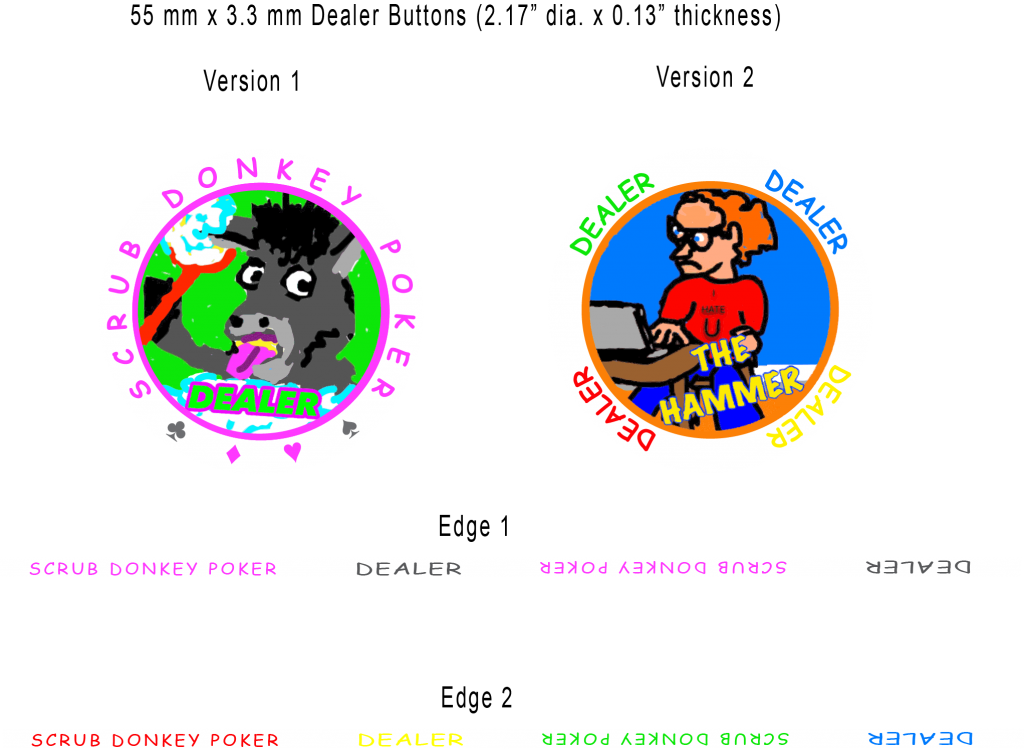 Please specify which dealer button you want by Version number when ordering.
43 mm Lammers are $0.25 each
55 mm Dealer buttons are $0.70 each
If anything changes with these costs I will update here but this is their currently quoted prices. Please note there will be shipping cost from China added per chip which is currently 3 cents per chip.
Here is the link to the original group buy.
Official Scrub Donkey Group Buy
If you've made an order of the scrub donkey chips please let me know so I can put your dealer buttons in the appropriate column
Last edited: