Joined

Mar 26, 2013
Messages

907
Reaction score

1,531
Location
Key West Resort & Casino
CASHOUT VOUCHERS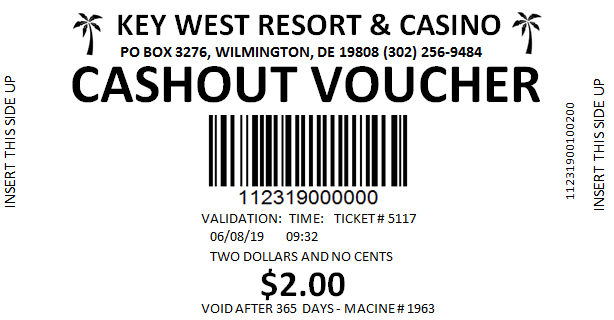 ​
Key West introduces new cashout vouchers
Beginning today, we'll be offering cashout vouchers to use when placing orders with the Key West Resort & Casino. Here's how they'll work.
The problem:
Occasionally, someone will pay a buck or two too much for their Key West order.
They ordered on the site and paid the public price instead of ordering here to get their PCF discount. Or PayPal miscalculates the cost of shipping, and charges fees based on the incorrect, higher amount.
We don't keep that money. We return it to the customer, but PayPal wants a cut, usually in both directions. We can lose anywhere from $1 to $3 to PayPal when this happens.
How the vouchers work:
If you order something from the Key West site and we need to return any amount to you less than $5, we'll issue you a cashout voucher to use on any future order. It will be an image, like the one above, attached to your email that tells you that your package is on its way.
When you place your next order, just enter the voucher number in the box. We'll subtract the amount of the voucher from the order total. The voucher number is the one under the bar code. It goes in the box on our order form here: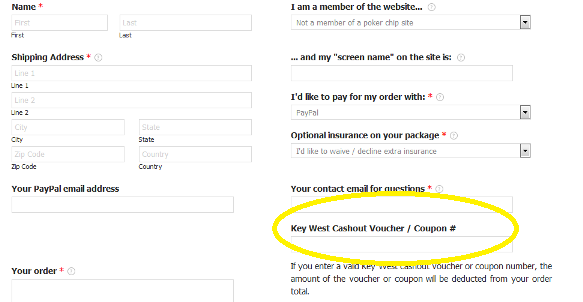 ​
Then just send your order and we'll send you an invoice, and the value of the voucher will be deducted from the total due.
Vouchers for prizes, discounts and promotions
We can offer vouchers for other things too, like cash prizes, discounts and promotions.
Trading vouchers for cash
If you don't want the voucher, just reply to the email to let us know. We'll send the cash to your PayPal account, minus fees.
If you have vouchers worth $20 or more, just place an order to cash your vouchers and we'll cut you a check and mail it to any U.S. address. You won't even need to buy anything. Just place an order and in the box marked, "Your order," simply write "Cash vouchers, # 123456789, 124567890, 123458901, etc." We'll total them up and send a check if the total is more than $20.
You won't have to mail the vouchers or provide images. We'll keep the numbers, amounts and your name on file here.
​
Last edited: