Need
: Between a barrel to a few racks of sherbet orange and navy blue striped roulettes. Also would consider a few racks of Isle $1s / $5s if there are chips you have to have below!
Help me grab a few more chips as commemoratives in my custom set (still a growing work in progress). Idea is to splash them in to have an effect similar to the single spot flamingo 1s.
Offer
:
I have 60 Forest Greens that I may be open to trading for Sherbet Orange. Milling services. Cash of course. Also, check out what I have on hand below.
Kash - Mexico Casino
Lady Luck Primary Roulettes - US cleaned yesterday (Still dirty in photo below)
CPS Set
HHR Solids
Misc Worn Diamond Molds
Huge Selection of Sheraton RHC Roulettes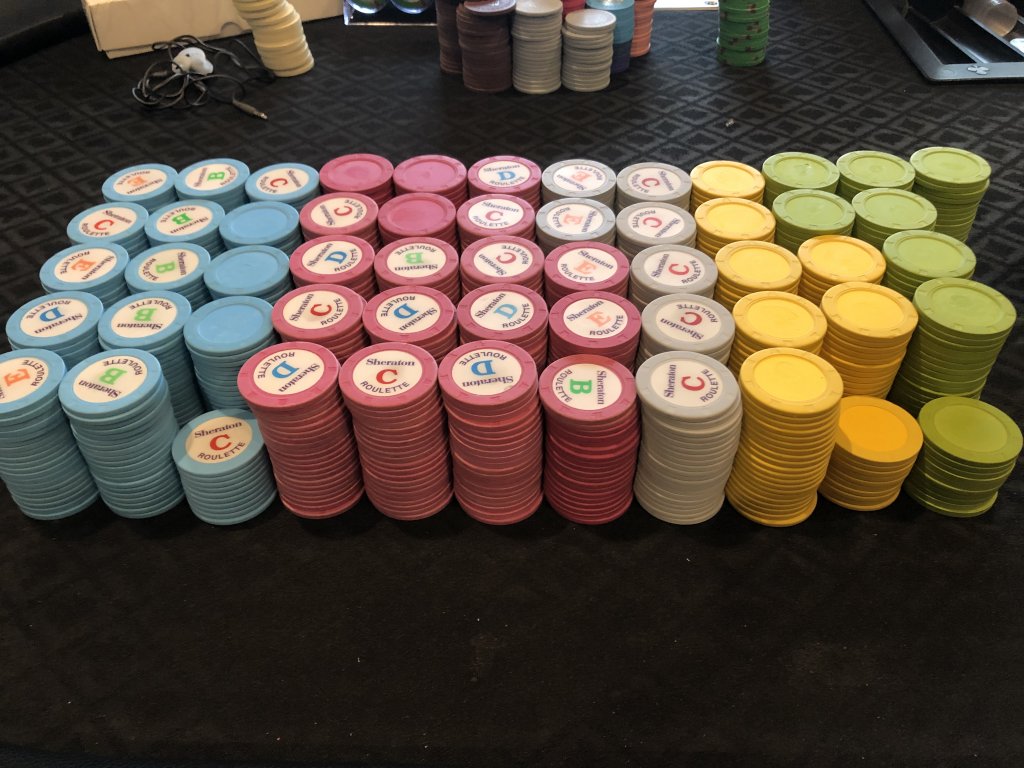 Big selection of Roulette molds (Various conditions)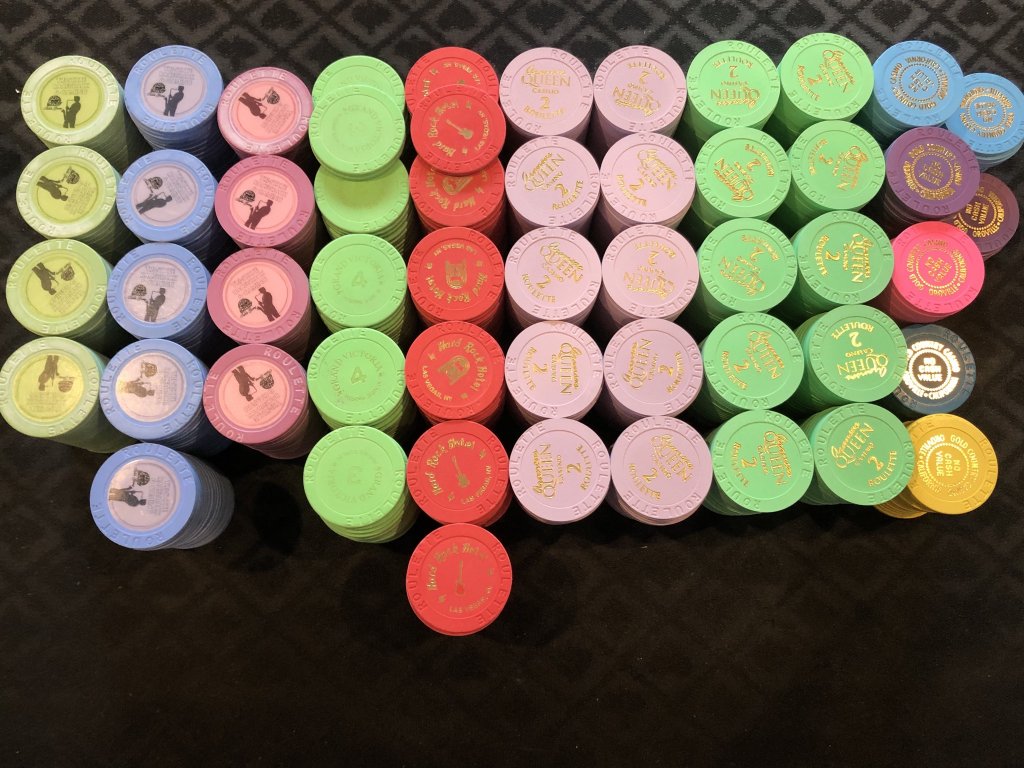 Last edited: