Need a new foldable table until I get my act together and order a custom table to
@T_Chan
. The last one Tony made for us was stunning, but I need a table in the next few weeks.
The choices I am looking at right now are:
Gorilla Stainless Dealer Rail (10 XL cup holder + casino gaming suede)
Pharaoh Folding table -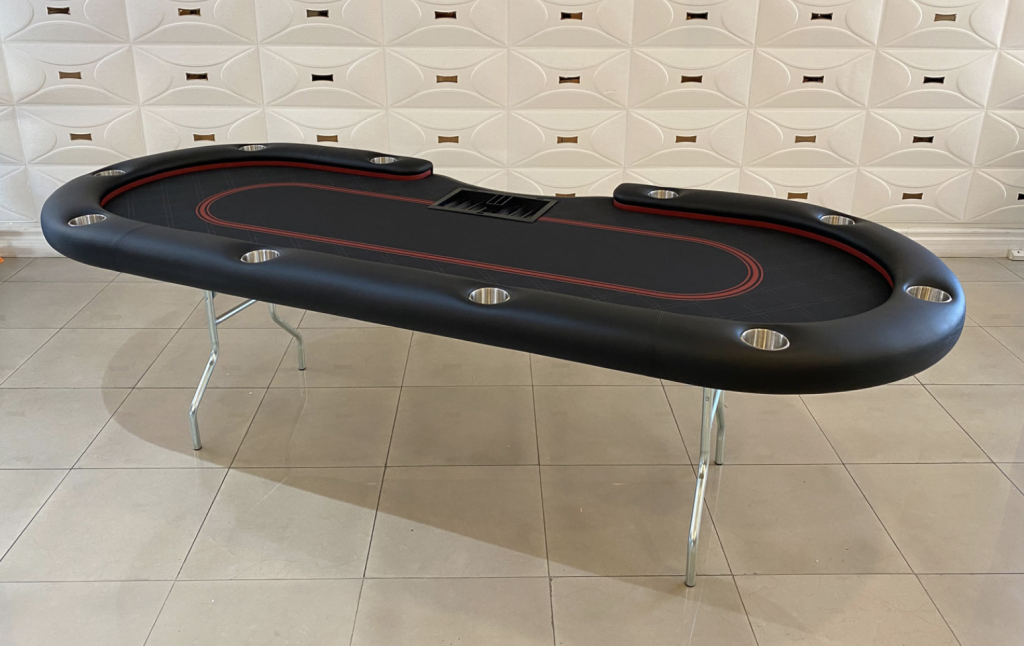 Anyone has experience with these tables? thoughts on the 'casino gaming suede' from Gorilla...not sure what my options are at Pharaoh until I talk to the salesperson.
I understand Gorilla gaming's communications kind of sux... I contacted both last night and will see what happens...