Royal Flush
Moderator
Supporting Member
Joined

Jul 17, 2015
Messages

10,016
Reaction score

15,095
Location
Well some know that after my wife passed I moved and I am now taking care of my mom who is diabetic and 83 years old. She has stayed inside with very limited outside exposure sine this whole pandemic started.
Long story short...I have not had a dog since right before my wife took ill. I lost my best friend Bailey and I never thought I would have another pet after losing her and my wife within a year. Fast forward two and half years and I am giving in and will be adding a male Yorkie to our family.
Over the last few months my mom was stating that she wanted to have a companion and wanted a dog. At first I was not having it but I soon realized it would be great for her to have someone to keep her company since we still do not know when this whole Covid thing will be going away. Anyway I gave in!
In a little less than two weeks form today we will be adding a new member to our family. He is an adorable chocolate Yorkie. Some of you might remember the pic of my pets and know my daughter took our Yorkie to College with her and he is such a good boy!
Please help me with a name for the is cute little boy! I will most likely put some sort of sample set/prize package together for winner with the name that my mom and I choose. I will be choosing a name next Sunday!
Here is our new addition coming in less than two weeks.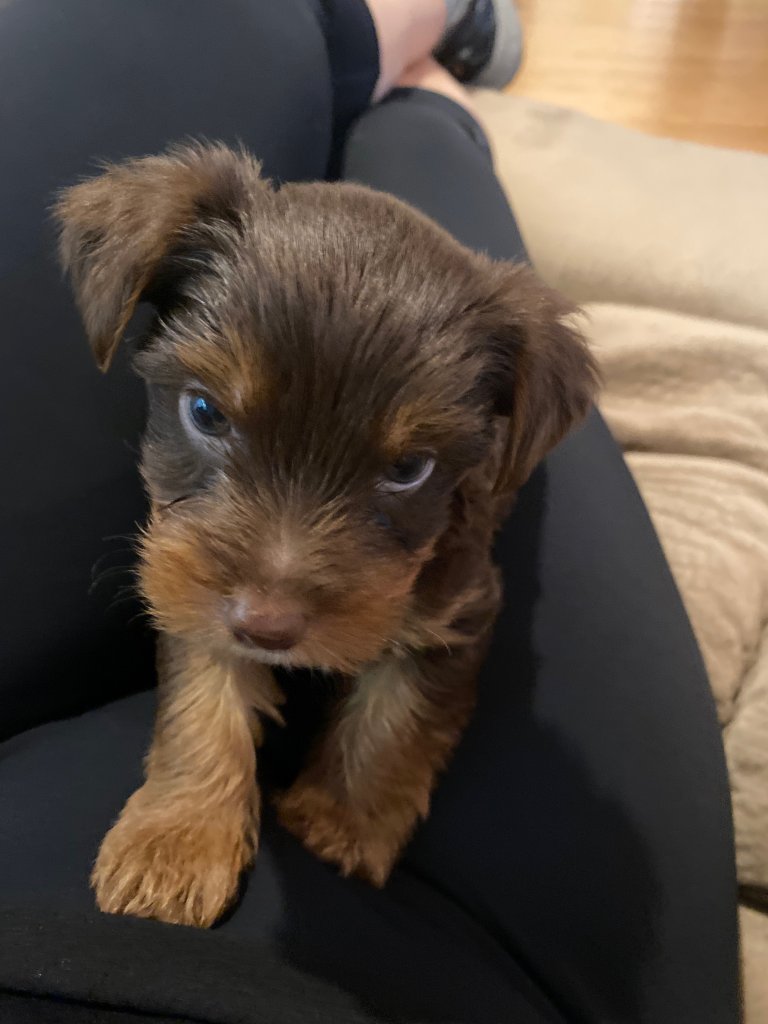 Here were my two pets from before. Bailey was my Golden that had a heart of gold and was the my best friend. Lost her not quite a year before I lost my wife and Gunner is my daughter's Yorkie.