Royal Flush
Supporting Member
Joined

May 20, 2019
Messages

19,175
Reaction score

30,409
Location
Well without further ado, I'm dropping this with lack of haste as I feel its gonna go boom lol
Tons and tons of thought and edits and re edits have gone in to these mock ups.
@Kensco
has been a hero, along with
@Ben8257
and a few other members who have helped with input on the art work for this button buy (thank you guys). Please bear with me as I will likely be behind schedule updating orders, as i expect an over load.
What is being offered:
CDI dealer button 60mm - $5.00 ea
CDI bounty 47mm - 100 to 499 $1.20 ea
CDI rebuy 43mm - 100 to 499 $1.10 ea
CDI seating chips 39mm, 4 colors (numbered 1-10) - 100 to 499 $1.00 ea
SC B - $1.00
SC G - $1.00
SC R - $1.00
Shipping will be SFRB for almost all orders given the varying size and amounts of buttons/lammers being offered.
For those of you ordering just a dealer button up to 5 dealer buttons without lammers I can ship in a padded envelope for $3.00 to $4.00, pending weight
Pr0n: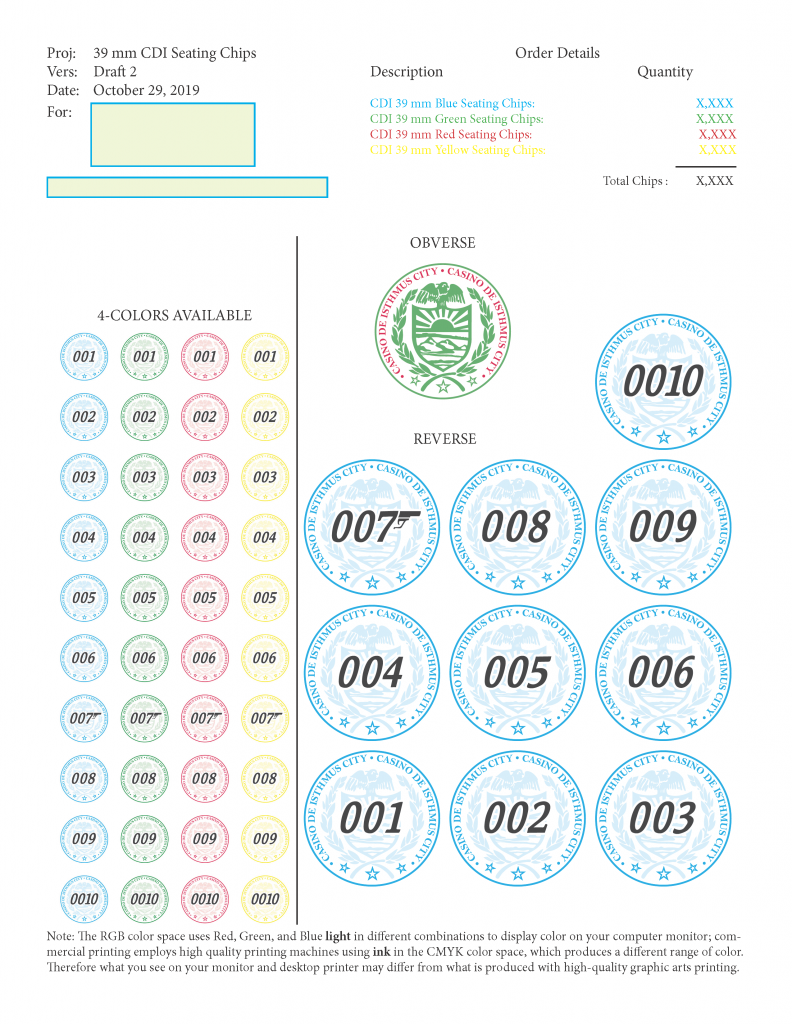 Please place orders as follows:
DB x amount
Bounty x amount
Rebuy x amount
Seating chip:
B x amount
G x amount
R x amount
Y x amount
Feel free to post any questions or concerns I will do my best to organize everyone's orders and answer everyone as quickly as possible. I will leave this open for 2 weeks most likely, or however long it takes to get the min order on the bahamia buttons.
*note, if you are ordering from both NAGBGB'S I will be happy to combine shipping costs
Cheers, Brie
Last edited: