Joined

Nov 14, 2018
Messages

424
Reaction score

388
Location
This is a long read over multiple posts. But since some people need help killing time at home, maybe this will help. For those that don't like to read a lot, the reveal is not until the end so if you want to see it before or without reading, just scroll down to the bottom of my last post!
I wish I could edit my original post the way we can in the Classifieds section, or I'd just add this to that thread. But since it is titled under an old, aborted project name, here's what the title should read. I have just finished my first foray into custom chips.
But before reading further, to the chip critics, be warned!!! I have chosen a VERY busy design AND Milano china clays! I know many here detest such a thing, but it suits my budget for a custom tourney set, emphasis on "tourney". I'm emphasizing that word because that is the biggest key in why I chose Milanos as the best option for my budget. I've heard and seen a lot, and have also been heavily implored on seeking out Paulsons and why I shouldn't do anything less other than ceramics. But I've also seen a TON of the frustrations in chasing down a proper chip and enough quantity for just one denomination. More importantly, I'm not rich in any way, and the frustrations I've seen alone, along with those heavily stressing that I only go Paulson, have been mostly with "cash" sets. The prices alone for a solid $1 chip in a decent quantity already exceeds the cost in what I've spent on where I'm at now, money I just don't have and would need several years to build. The problem I face with building a tourney set over a cash set is once you get above a proper $5 Paulson chip, the cost for each color associated toward it's intended denomination goes up EXPONENTIALLY, per chip! Yeah, I could probably find a deal on a good Paulson to use for a custom $1 chip at about $1 per chip, and maybe something close enough for a $5 chip. But with a tournament set with the lowest denomination starting at $25, once I get into 500s, 1ks and 5ks, I'll be lucky to complete my set at under $10 per chip! If I had that kind of money, then I'd save over 2/3 of it by just going to CPC and having them make my chips my way. And I don't have anywhere near that kind of money either! And that's not to mention how stubborn and picky I am about used things or, especially in regards to Paulsons for personal use, how much they mist be as close to mint as possible, which only just raises the prices even more! So Milanos it is! Yes, I've tried Majestic's and other China clays, but somehow they just feel too plastic-like for me over Milanos, even after a proper oiling. Milanos on the other hand, have a really nice fluid clay like feel to me. I have tried ceramics too. I absolutely LOVE the Tiki Kings chips! And building a fully custom ceramic set isn't that much more than the direction I went. It's just, other than the Tiki Kings, I don't really prefer ceramics as a chip. (I do intend to eventually get a Tiki King tourney set too!) So Milanos are what I went with.
Anyway, I knew before settling on a chip to customize, I needed a theme/inlay. So I immediately went to work on some concepts while I sampled chips in my budget. And this is really where my true journey began. When I first joined, I already had a concept in mind that I liked. And that's also how I chose my name, Cascadiapoker. I really liked my initial concept, referring to the Oregon part of the Cascades mountain range, a place I love to visit as often as possible and hope to move to some day, but I was quite there yet on this being something I was most proud of. I knew something was slightly off. By the way, I had already mostly settled on Milanos so everything I came up with was with that in mind. Here's where I started: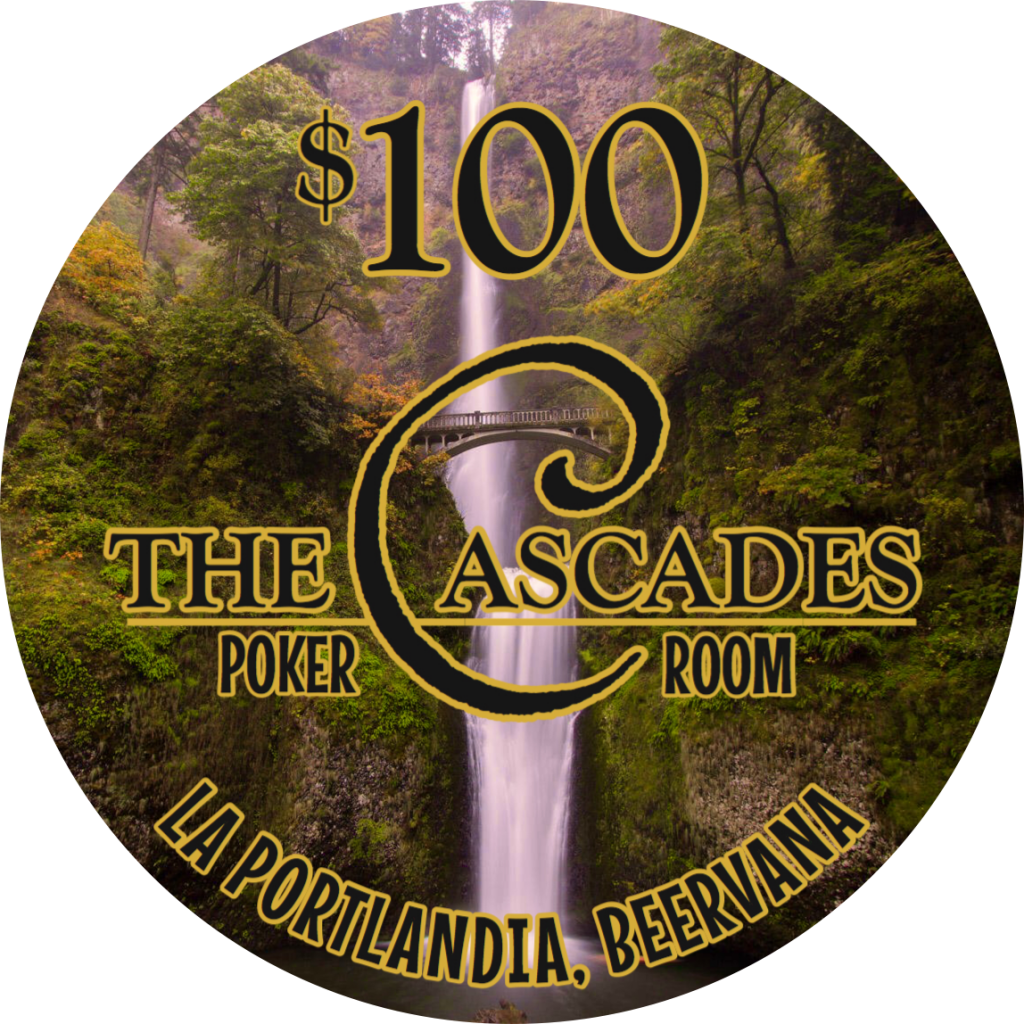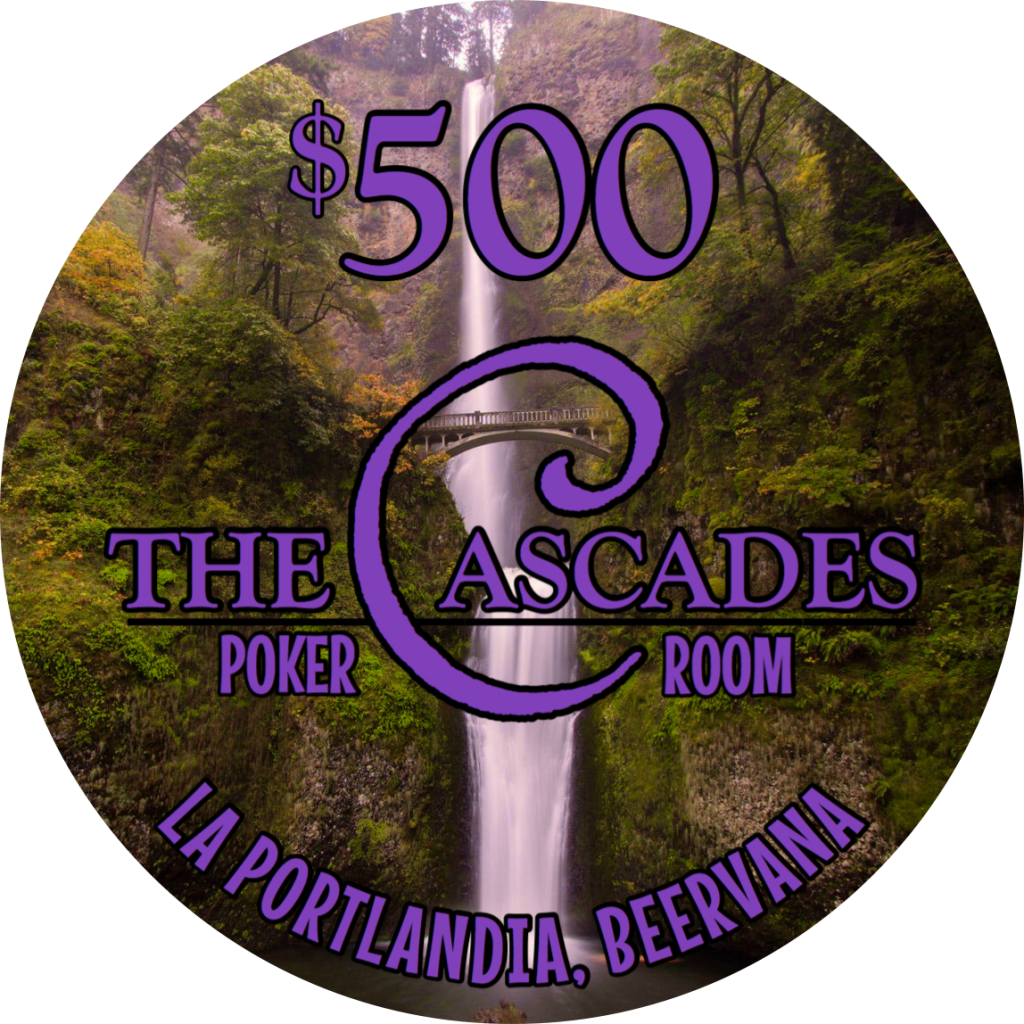 For whatever reason, I didn't like having green for a $25 chip, and the people I play with (poker that is, for all you jokesters!) very rarely gathered for cash games. If we did, we just used real nickels, dimes, quarters and dollar bills! So I chose blue over green. I also wanted to color match the text to the chip. As much as I liked this, when I printed out a 1 inch sample, the background just ended up being lost and jumbled together. I don't have a high quality printer, but I can print at 500 dpi so it was clear that even the most professional printing wouldn't work. So this was scrapped.
I still wanted to try to make something that referenced Oregon. Anyone who knows me, knows that's my happy place and knows all the things I love and keen bringing back from it. So I then saw someone with a tattoo of a particular Oregon beer I'm always crazy for. Rogue's Dead Guy Ale. This new concept also lead to my first post here, and this is what I initially came up with: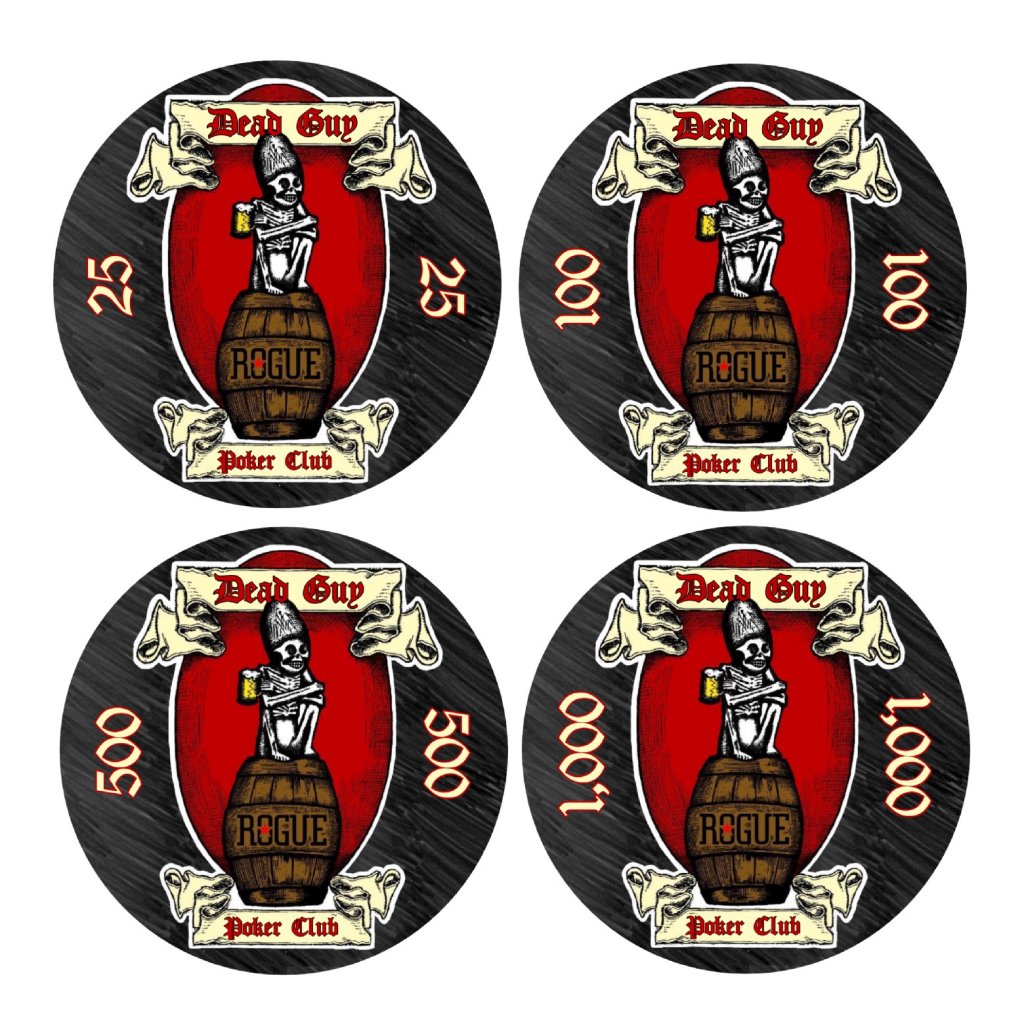 Now this, I was proud of, and so proud that as I said, this lead to my first post here. I shared these and waited eagerly . . . only to have my hopes and dreams crushed! Lol. I say that, but I want to preface from here on out, that I am truly, sincerely and forever grateful for ALL the feed back I've received on my ideas! It really all did help! A TON!!! Now I was briefly demoralized because I was still so proud of this, and yet no one else seemed to like it all, save for one, who knew the beer, and knew immediately what I was going for. The biggest criticisms I got were "too busy" and most of all, "text is too small". I didn't care about the text at all other than the denominations. The text in the banners was the only part of the Dead Guy Ale logo that was changed in the chip. Anyone who knows me, knows the beer (it sells country wide in the US so I still drink it regularly!) and therefore knows the logo. Despite the heavy criticism, this was still a go for me, when the funds would come over time. So I did my next step, a 1 inch test print out, thinking this was going to happen. And what do you know, there WAS a problem! But it wasn't the text. It was the damn logo itself! The dead guy on the barrel is what makes the logo what it is, and because I did the full logo with him on the barrel, he was just too damn small!!! Ok, ok, a little reworking is all I needed so that lead to this: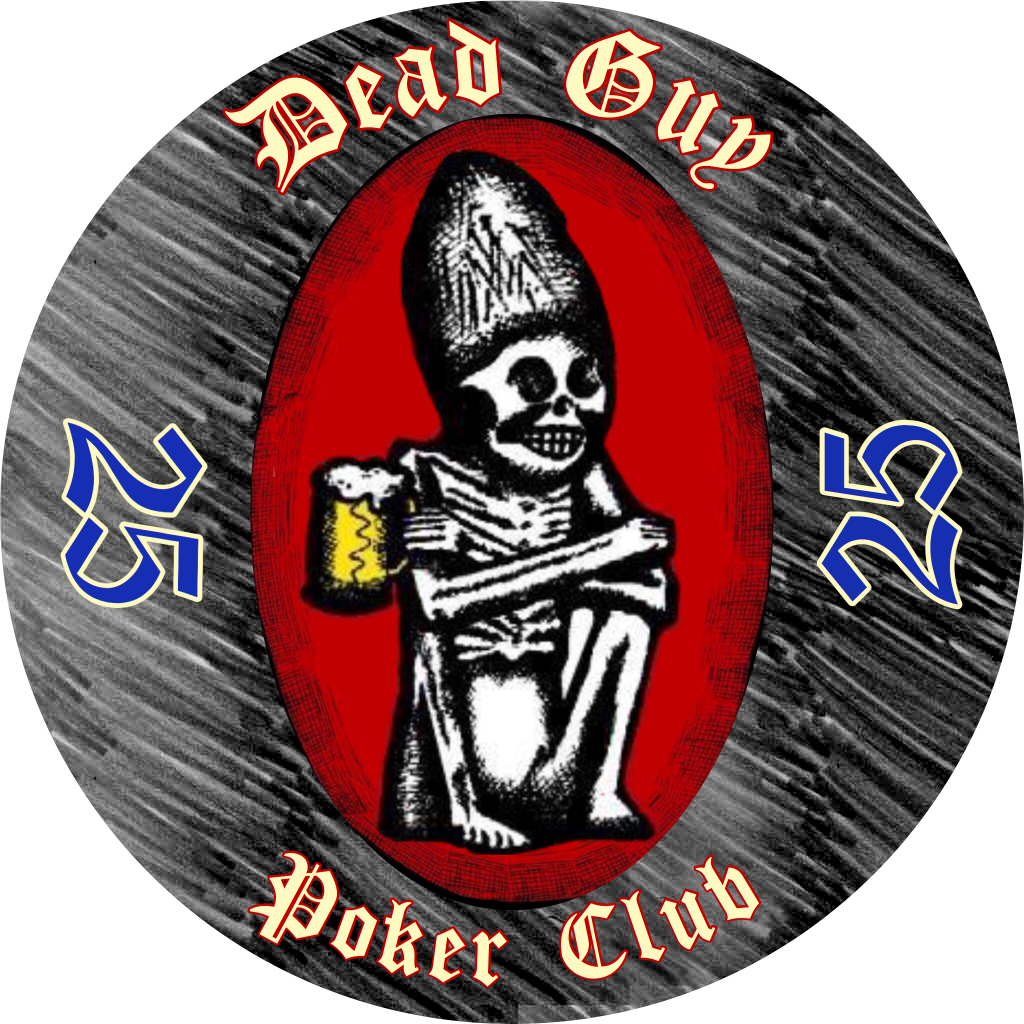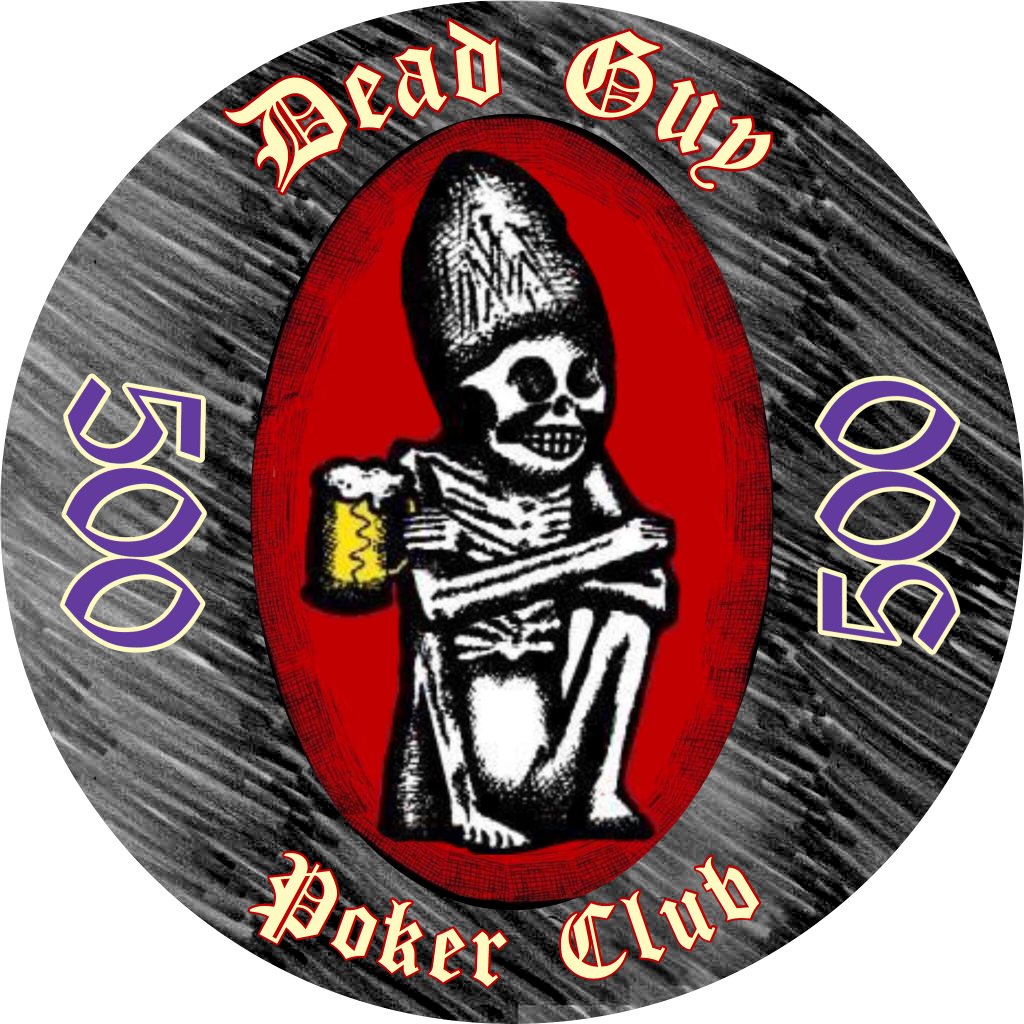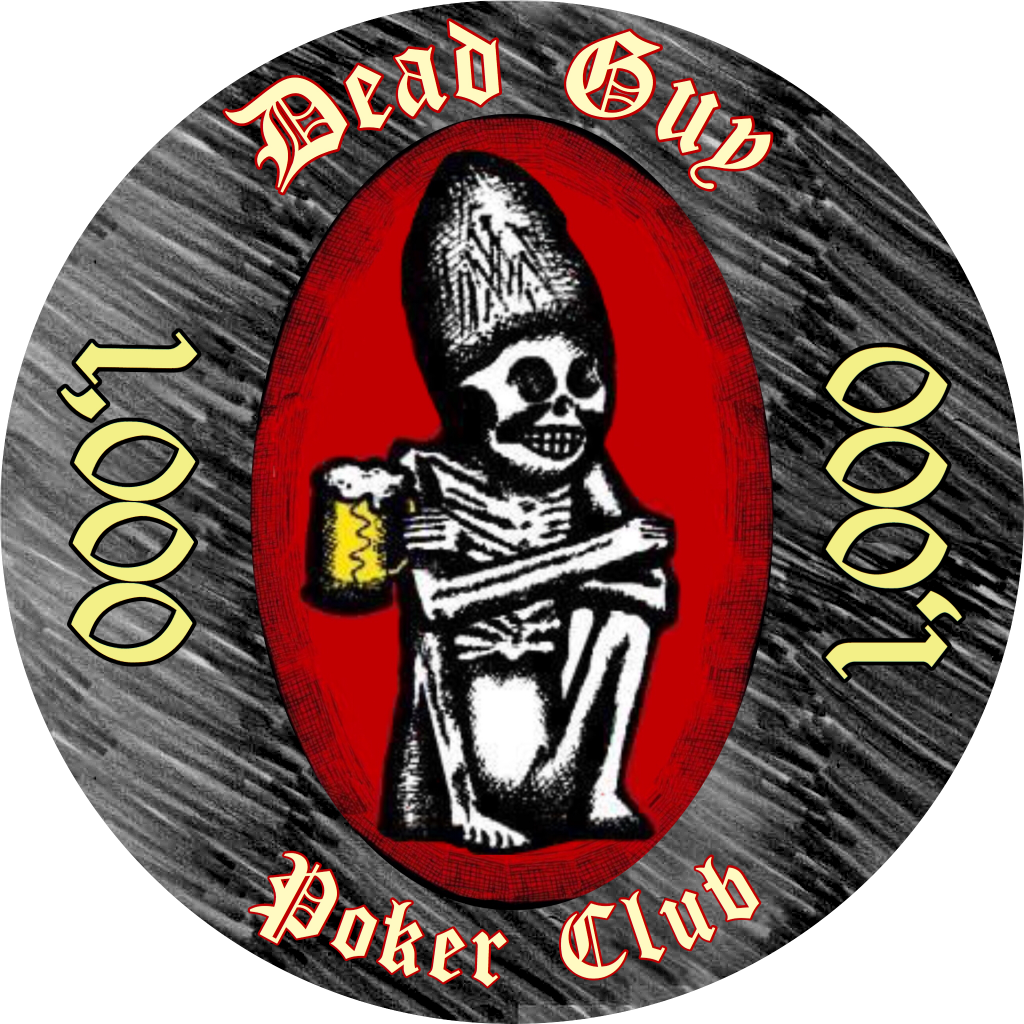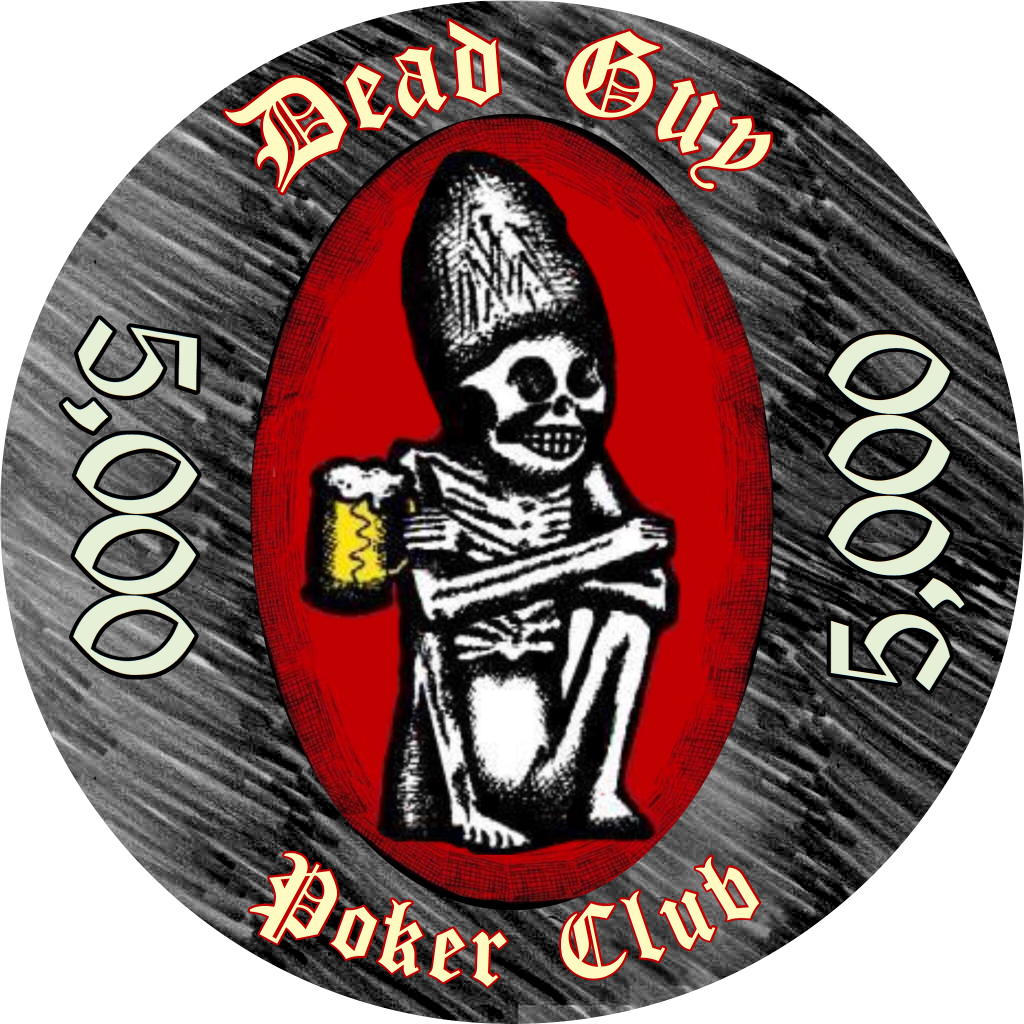 Now I was really happy, because I could color match the denoms to the chip again! You'll also not the new 5k chip added to the mix. I realized that the only reason we haven't done t25k starting stacks is because we haven't had the chips to go that high. Now I was proud again, and still got a lot of criticism, but this time only for being "too busy" for their tastes with the caveat of, if it suits me then all power to me. This time, the test prints were much to my liking. The only problem was, that finds had become very tight, and I needed to wait several months before I could begin building. And then came my biggest adversary . . . time! The problem with time is not trying to stay patient, it's that people change over time, and with that, tastes. A couple months or so later, as I look back on the design, I'm no longer liking it. Not because of the design itself, but because of the concept altogether. It's too much beer, and not enough personalization to me.
So now I'm at square one, and no concept. During this time, I also decided that I could use the Milanos to build both a full 1000 chip tourney set AND a 1000 chip micro stakes cash set (which is all we can afford if and when we rarely do play cash games together). So, I toyed with joining the many here who have customized the Bellagio inlay, which like those many, is still my most favorite $1 chip to this day, despite admittedly knowing how drab that inlay actually is! Really, I just don't know what it is, but I still can't stop loving it! Maybe it's that I'll just never get over how amazing I thought the new chip was when my first trip to Bellagio was during the transition to the new chip. At the same time, it just does not work as an inlay for a Milano to me. I didn't even have to print it to see that. Really it was as quick as I thought of toying with it, that I dismissed it. But . . . I can still pay tribute to the Bellagio with a little of my own flair, if I used their poker room tournament chips inlay as inspiration. So that got me thinking, and I came up with this: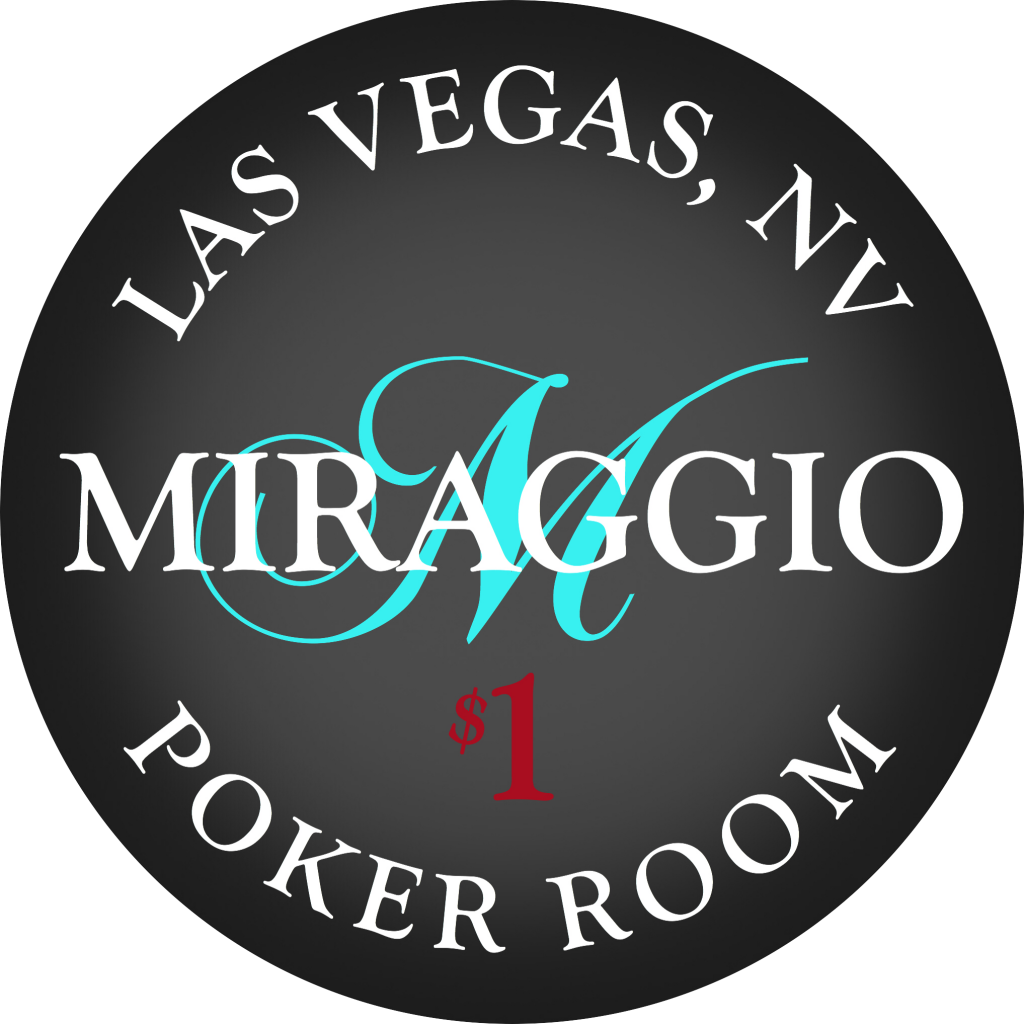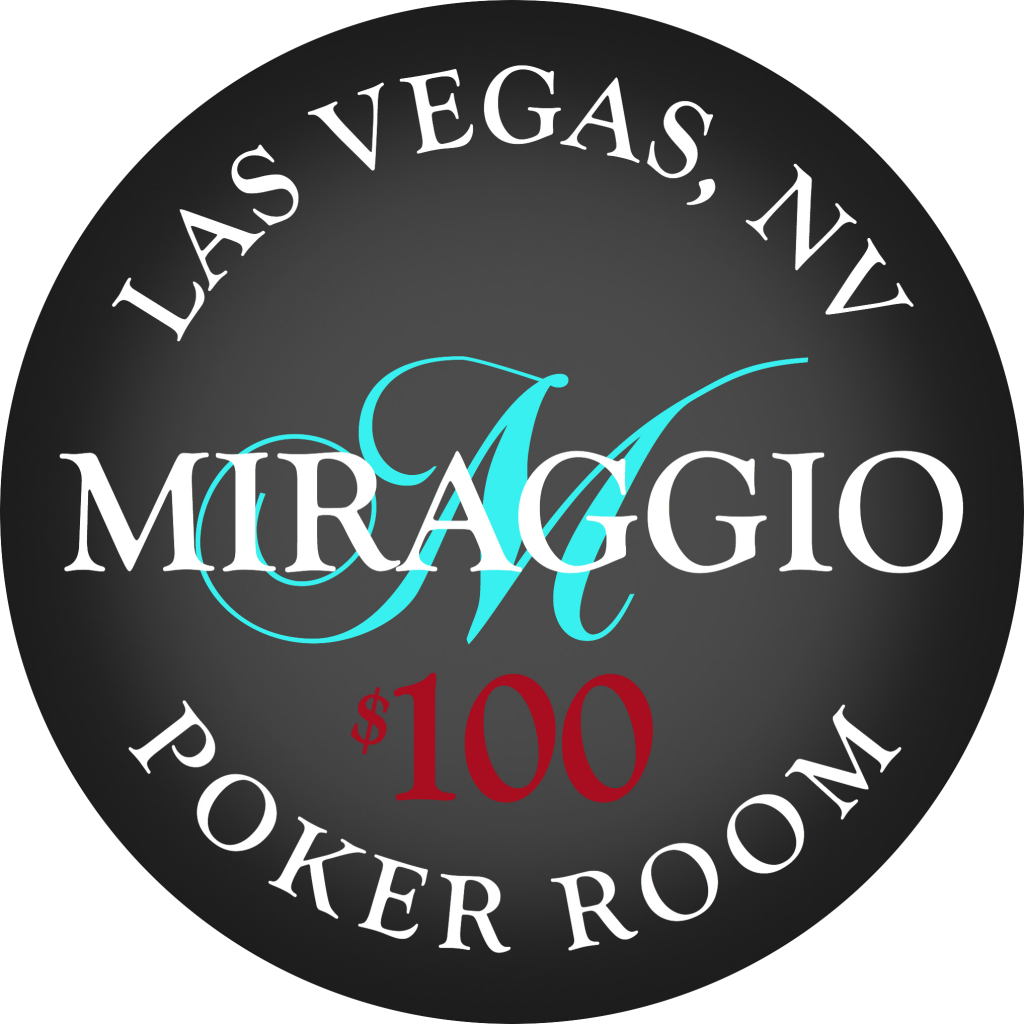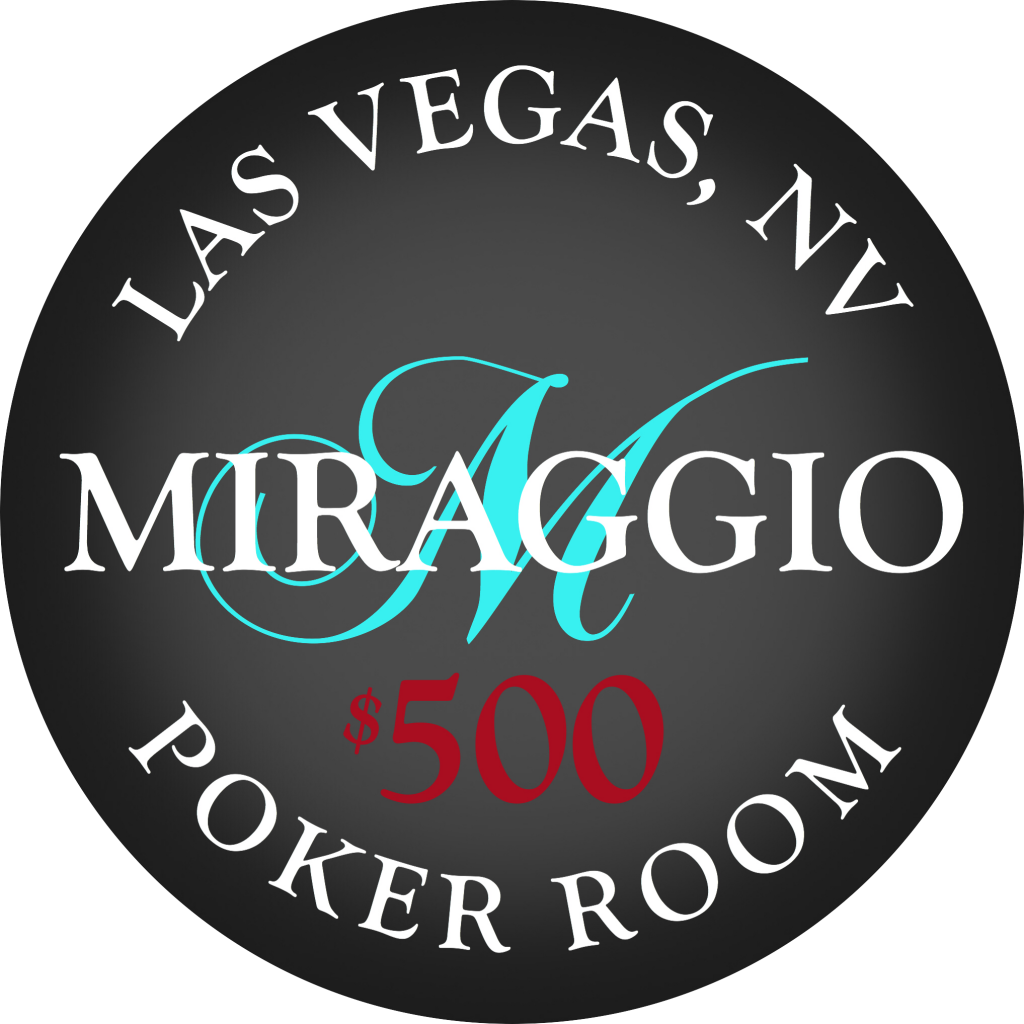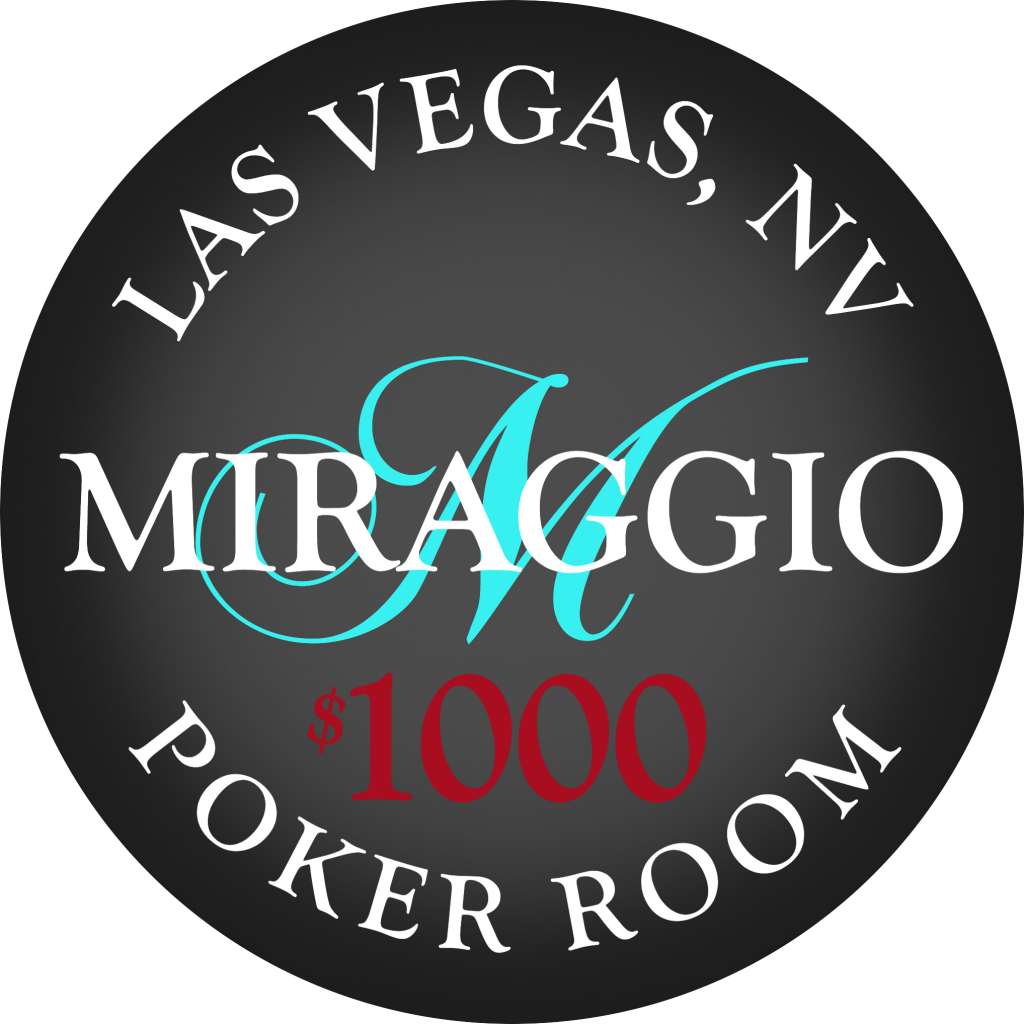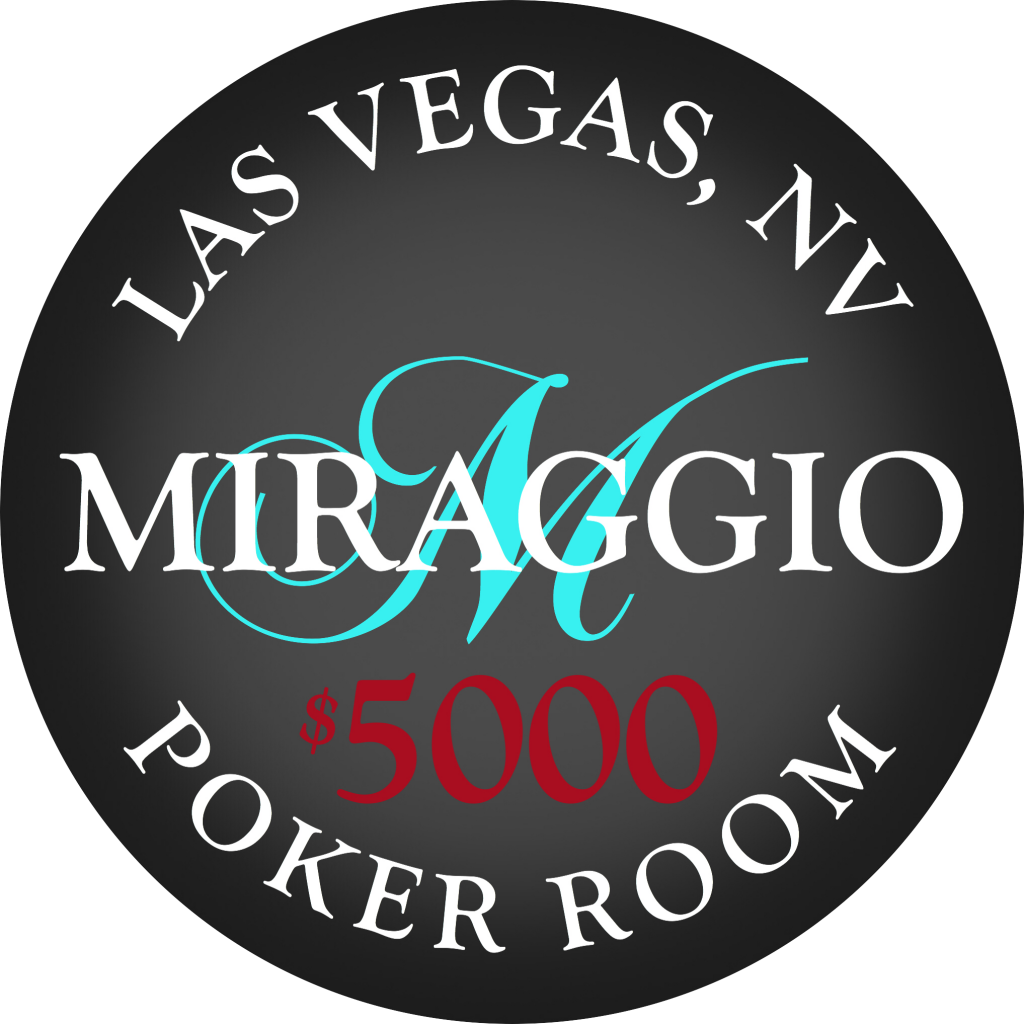 Continued on next post!
Last edited: