I am trying my hardest to not collect singles. As I am trying to build a Casino Queen set, I often have to acquire groups of chips. My hope is to acquire some of the ridiculous funds that I have paid out to acquire Casino Queen chips. With that said, I would take a trade for any Casino Queen chip over a sale.
I plan to liquidate the by doing the following:
$5/chip until Saturday 2/8 11:59PM CST
$4/chip after that through Sunday 2/9 11:59 CST
$3/chip after that through Monday 2/10 11:59 CST
$2 /chip after that through Tuesday 2/11 11:59 CST
$1/chip after that
Post dibs in thread and PM. Happy to hold chips until the end of the sale.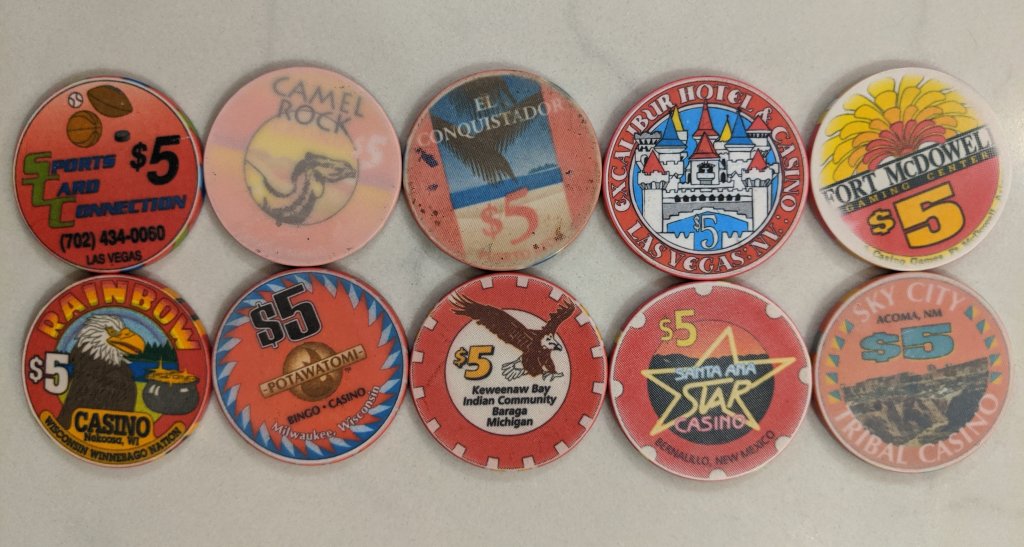 Last edited: