Teaser. To be revealed for the first time at
https://www.pokerchipforum.com/threads/degen-in-dallas-ii-weird-flex-but-okay-aug-24-28-2022.88472/
Inspired by
@meatboy
(with his permission). Hot stamp design by the incomparable
@Johnny5
. Stamping by
@ekricket
in I believe his first stamping job.
This is part of the set. I picked these up over ten years ago with the intention of hot stamping them. This initial order came from pokerchipsonline after the mold wore out and they were clearing them out in Jan 2012. $40 a rack.
Over the years I acquired 3 more racks of red (one rack is mandarin red), a rack of black and a rack of blue for a total of 1200 irreplaceable Roman molds. The mold wore out and CPC isn't going to remake it.
This is the lineup.
100 Pink $.25
100 Grey $.50
300 White $1
400 Red $5
100 Imp. Blue $20
100 Black $100
100 Blue Non Denom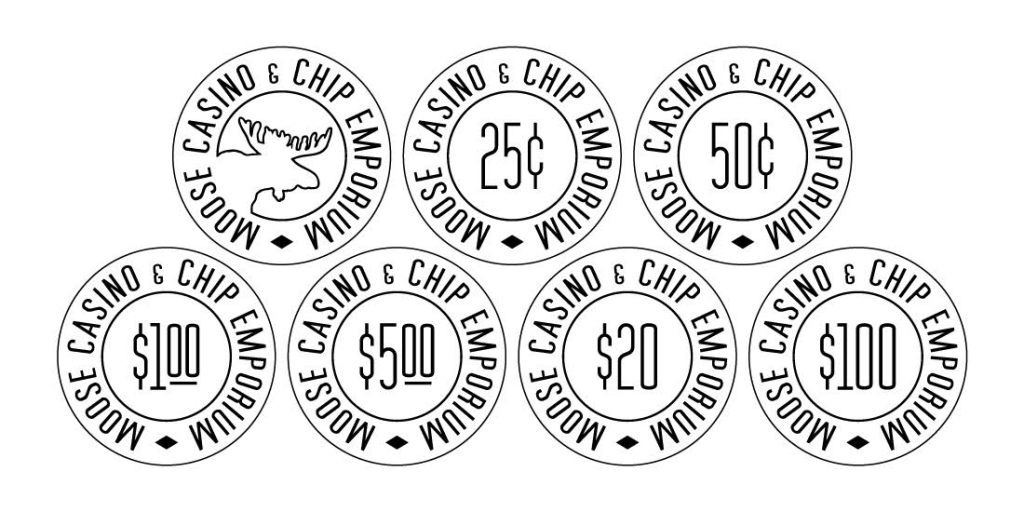 Roman mold!
I love this colour combo.
As I said, this has been more than 10 years in the making. I got close to having these hotstamped by
@monkeydog
. But he got busy and got out of the game, eventually selling all his stuff to
@AK Chip
I sort of gave up on hotstamping them in the meantime. I even had
@Gear
make up some sample labels.
But Roman molds typically don't have a recess so labels were a no go because every chip would be a spinner.
Anyways
@AK Chip
had acquired
@monkeydog
's stamper in 2019 and he started playing with some of the dies he found in the box.
https://www.pokerchipforum.com/threads/my-hot-stamping-journey.47044/page-3
Lo and behold he started stamping chips with dies I had no idea were ever made.
So fast forward to 2021 and
@AK Chip
and I agreed to get these made. I brought them down to the Affair in Angel Fire II. But at the meetup
@ekricket
had just bought a hot stamper so we agreed that I would leave the chips there and he would do the stamping.
New dies were made and the long awaited hot stamping begun. I was informed today the long journey was complete.
To be continued...
Last edited: