I posted the beginnings of this set
five years ago today
, so I guess it's about time that I posted an update, and I couldn't think of a better way to use my 100th post. As you can see, the set has grown over the years, but I still have a long way to go for some denominations. I did finally manage to complete a rack of quarters this summer, which was a very significant milestone for me. The 50 cent chips pictured are somewhat of a deception -- I'm still 25 chips away from completing a rack of inlaid chips. Filling in behind the scenes are some hotstamped 50 cent Monterey Club chips. The $20 chips have been my biggest challenge so far. As you can see, five years into collecting, and I still haven't completed a barrel of the chips. I'm always looking to add more of any denomination, especially 50 cent and $20 chips. Without further ado, here are the pictures!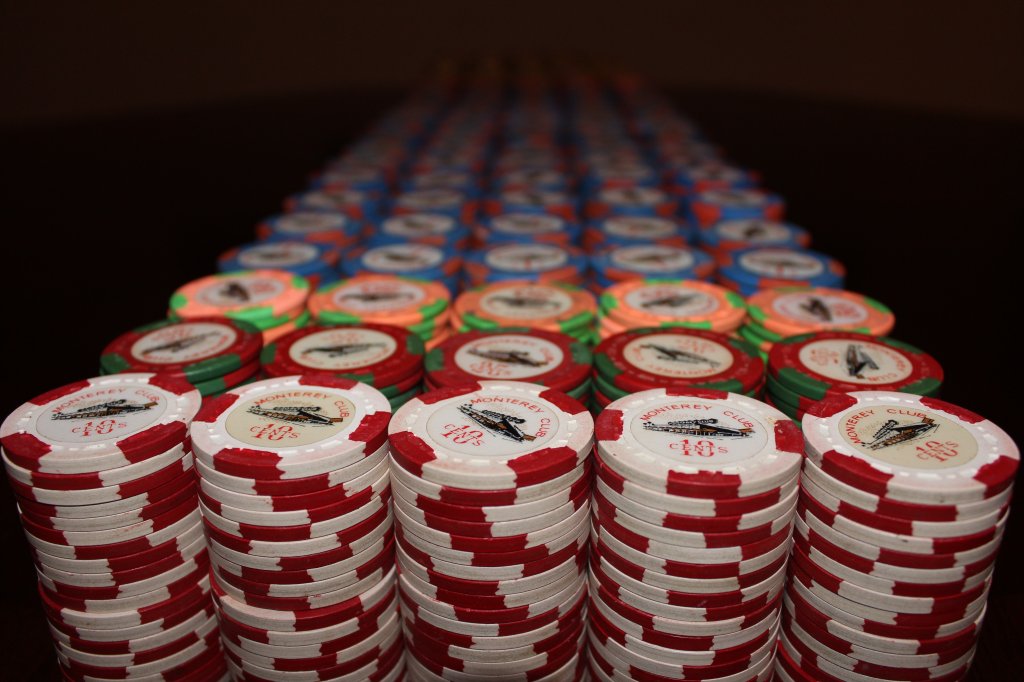 And here's a little red, white, and blue to celebrate the Fourth of July!
I hope that you enjoyed. Many chippers have helped me out with this set over the years, and I appreciate all of the help and heads up about chips posted for sale. I apologize that I haven't kept good enough records to properly thank everyone, but I hope that you all know who you are. I do want to give special thanks to three chippers that had a personal hand in making this happen,
@AfterTheFact
@JFCJ
and
@gmunny
. Chip on!