Got some misprinted or duplicate prints for sale:
Prices are different for each felt as listed below:
Prices in USD, do not include shipping. Typical shipping cost is $16 for 1 felt, or $21 for 2.
First dimension is the overall size, 2nd dimension is the size of the betting line.
#1: U of F
$50.
The tongue in the middle is supposed to be red but the color bled.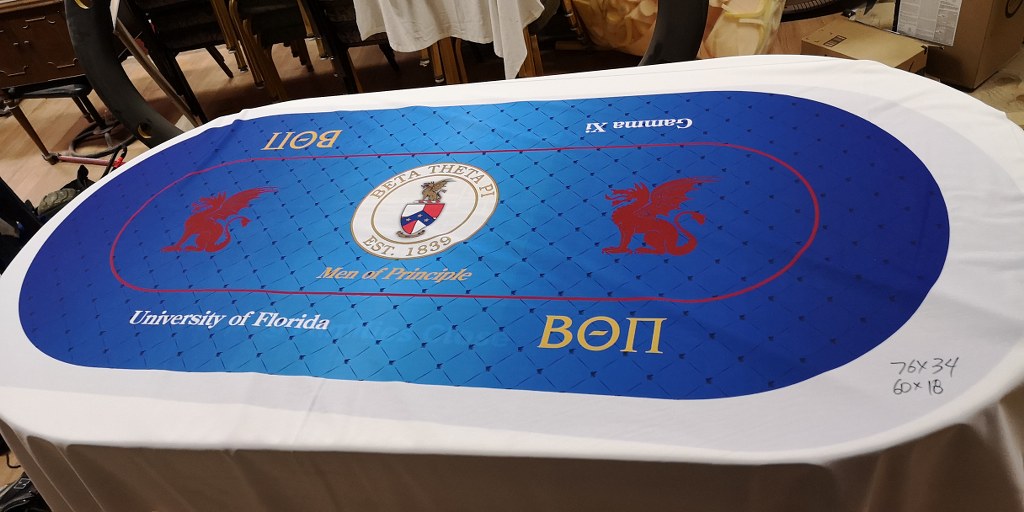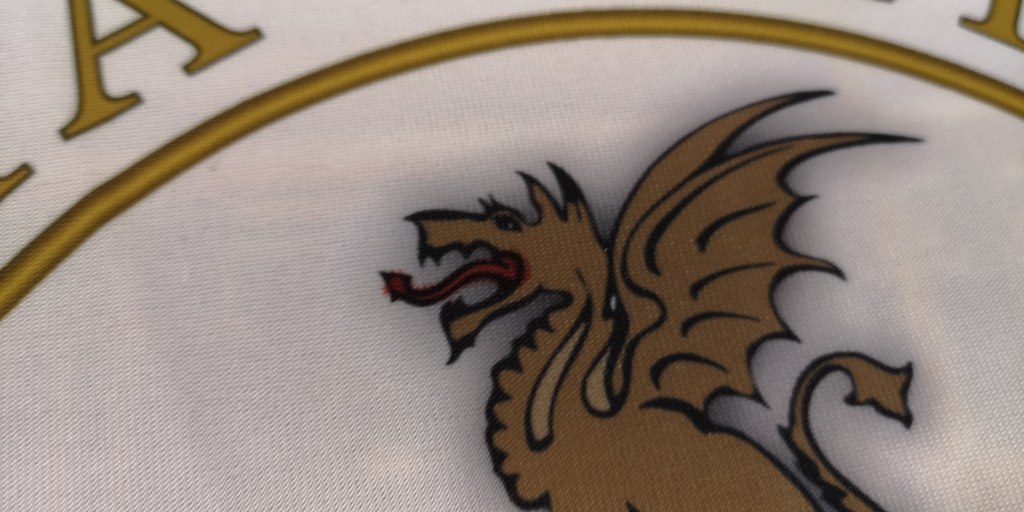 #2: Ronald McDonald House.
$50
. No flaws, it was printed the wrong size for the customer.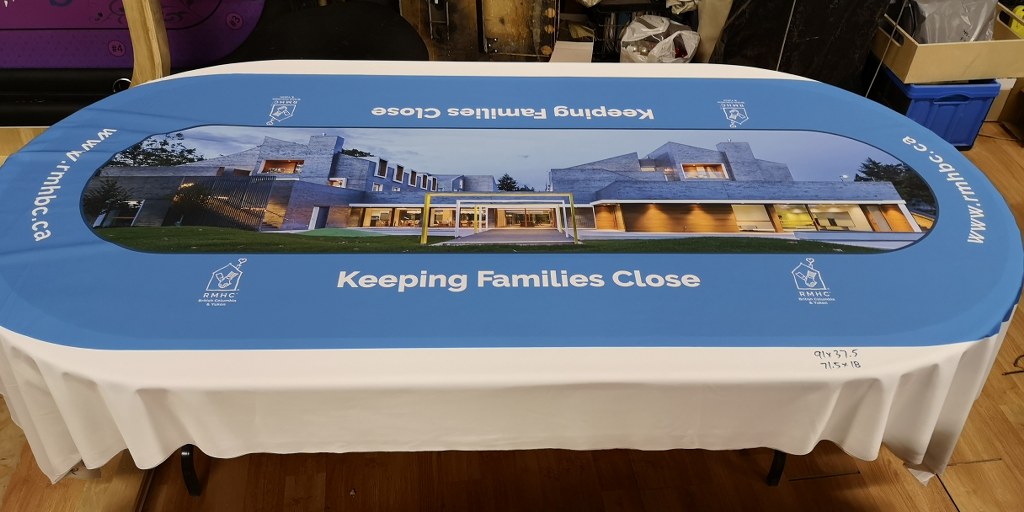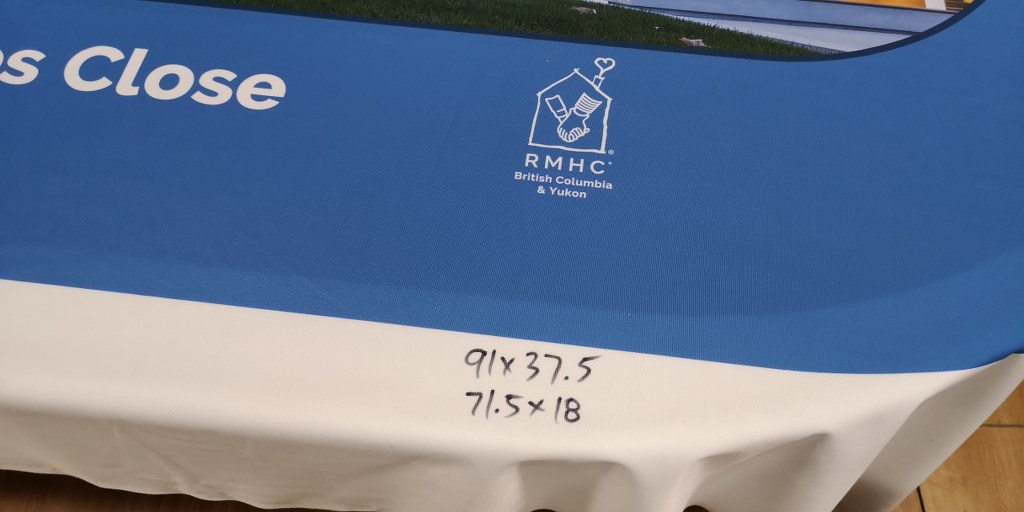 #3: Blackjack
#4: Edmonton theme 82"x32", $75. There was some small white text which didn't get deleted on the right side logo.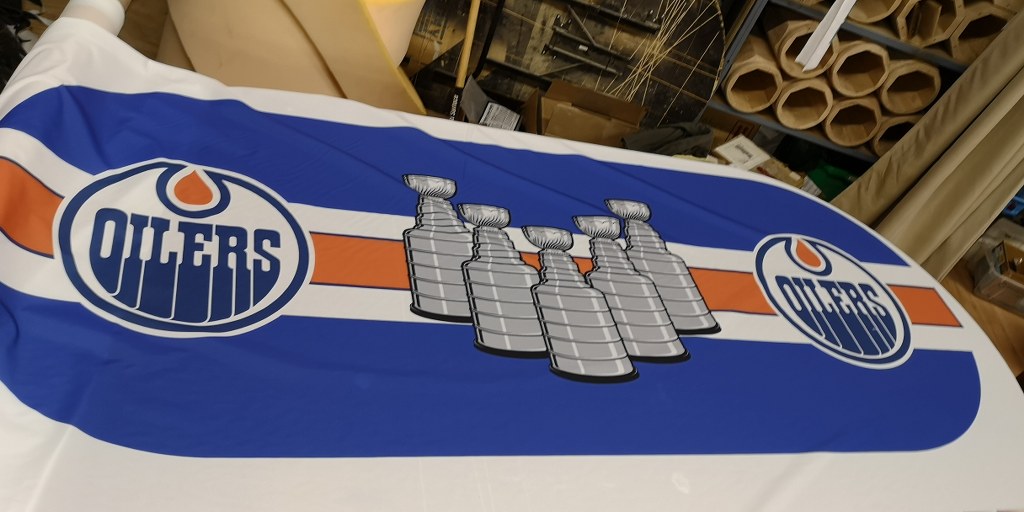 The white lettering was touched up with some blue fabric pen, but the blemish is visible.
Nickel for reference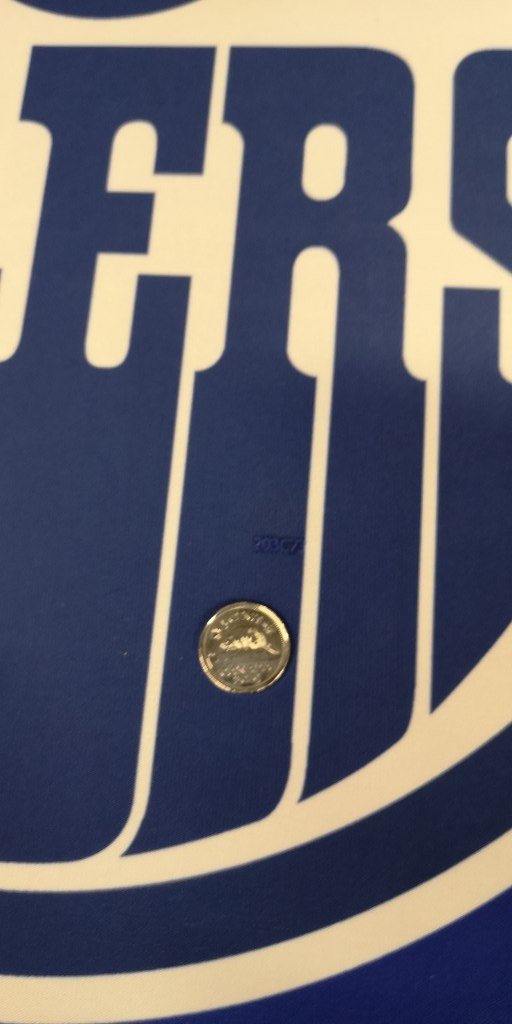 #5: KC cloth. $100 No misprint, the cloth was accidentally printed twice.
SOLD
#6: Monarch cloth: $100. No flaws, the artwork was accidentally printed twice.
SOLD
Last edited: