Joined

Oct 27, 2016
Messages

1,531
Reaction score

1,137
Location
I decided it was easier to start up a new thread specifically to address the inlays and chip design for Midnight Casino: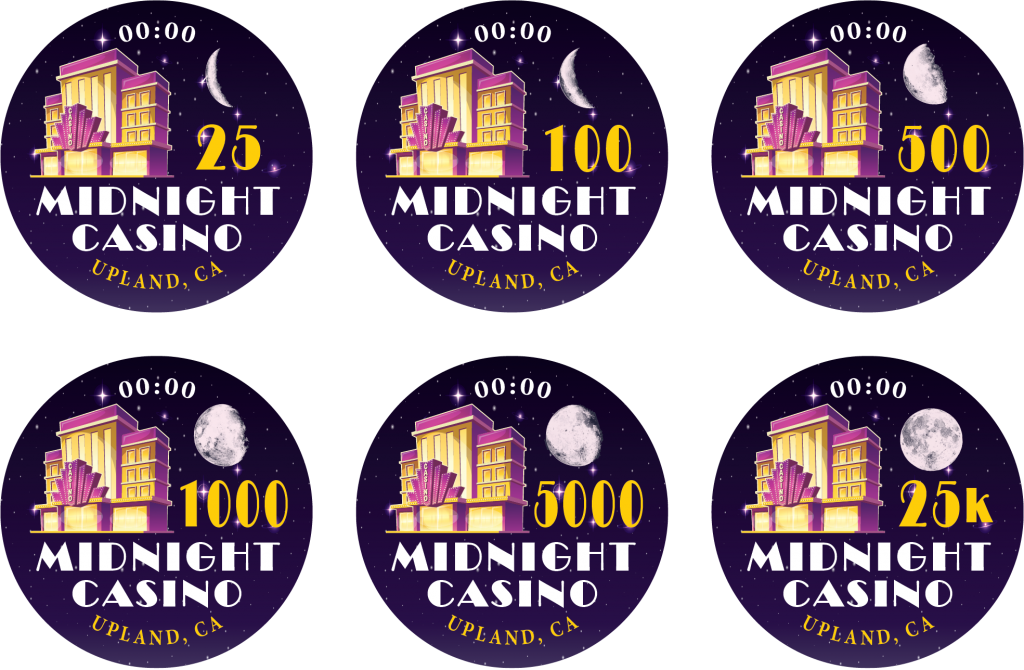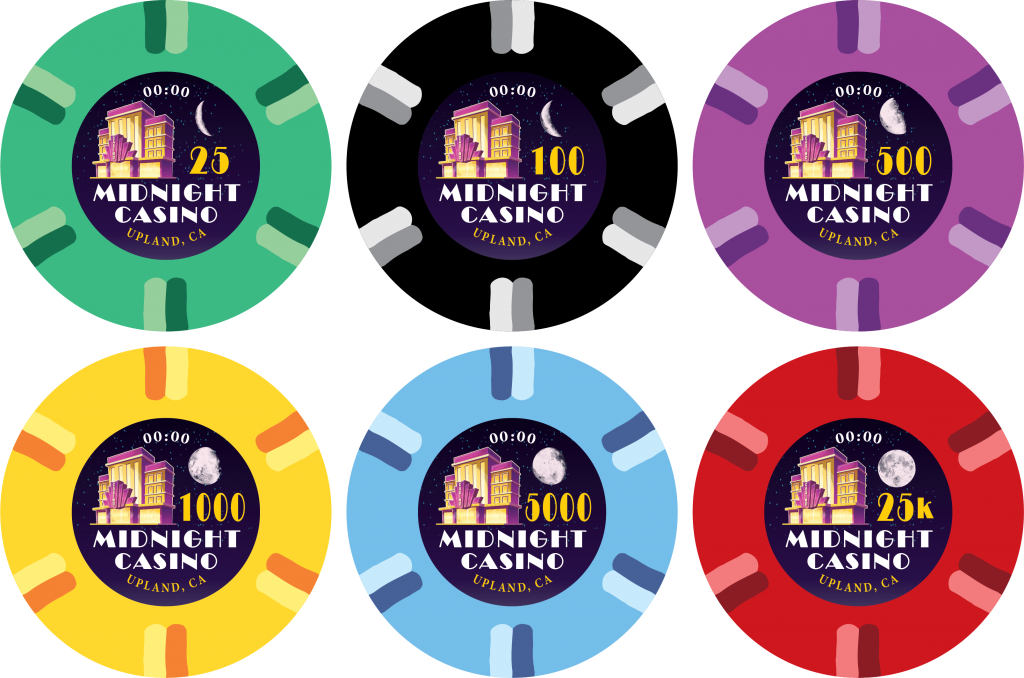 I decided rather than polluting the months old thread I would show the mockups I have to this point and let everyone give me their feedback. Like I said, most of my friends are in their 20s and are the type that would look at a chip set like Dia De Los Muertos and say "Dude, I gotta get me one of those", they're heavy metal fans more than chip collectors.
I was going to identify the chip sets, but that looked like a mess, let's just say the extra stars and 00:00 time corresponds with set 2.
I admit the second chip design is growing on me. It makes the inlay the star of the show, and I *really* like the stars and inlay of the second inlay design. The 00:00 is fine by me =) I think it adds to the effect. I welcome feedback, and will keep this open for some time to get some feedback on it.