I had plans of creating an MGM Grand Set and had planned to relabel the Las Vegas $1 as a $10 chip and gain access to more $1 chips.
@Vepr47
stole $250 from me and left a bad taste in general about completing this set (
SEE HERE
). I have enough sets, letting this go to somebody else that wishes to move forward with it!
All racks of chips are believed to be "live chips"
MGM Detroit, Michigan - $0.25 x 100 = $270/rack
MGM Detroit, Michigan - $1 x 300 = $140/rack
MGM Las Vegas, Nevada - $1 x 200 = $150/rack (dibs to
@ADS Aviator
)
Misc MGM Gear:
MGM Acrylic Dealer Button: $15
MGM Cut Cards (solid backs): $10
MGM Detroit Large Sample: $24
MGM Detroit Small Sample: $19
Misc MGM $1 chips: $2 ea
MGM Detroit $5 - $6
MGM Detroit Frac - $4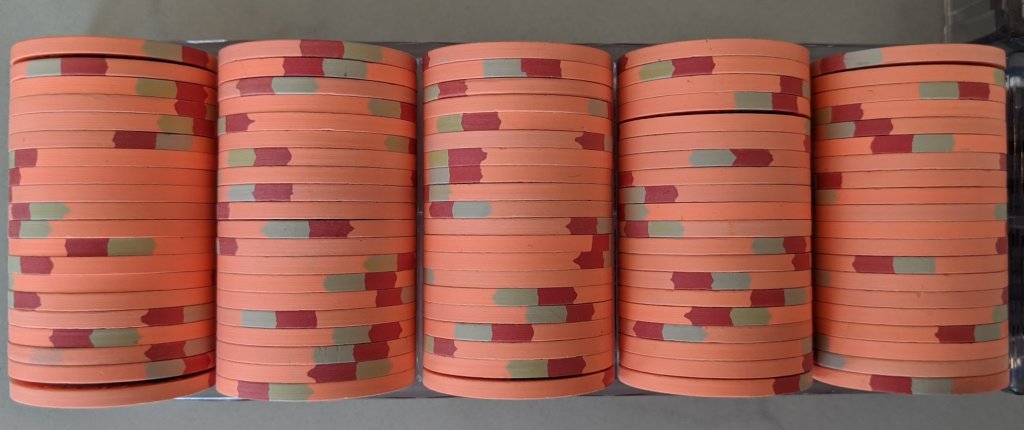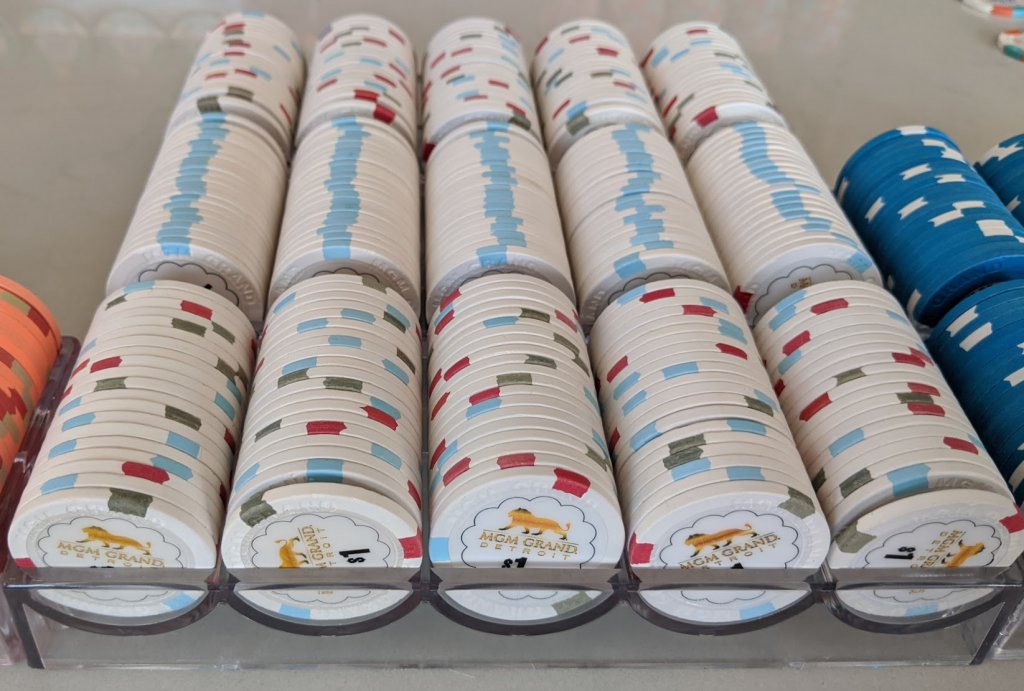 Mod edit: Removed personal information from OP.
Last edited by a moderator: