Joined

Mar 25, 2013
Messages

3,858
Reaction score

10,257
Location
Up for sale is a set of 500 Mapes Chips plus 10 Money Tree $100's
200 x $1.00 Chips casino used
200 x $5.00 Chips Mint
100 x $25.00 Chips Mint
10 x $100 Money Tree Chips Excellent to Mint
Included is an Awesome J5 designed Old Wesy Poker Chips made 50mm Dealer Button
I spoke with Mike Spinetti at the 2015 CC&GTCC. He told me he purchased 25K chips on auction when the Mapes closed down I the 80's. Spinetti stated only 1000 of those were $1 chips. Spinettis store is sold out (in bulk) of all denominations but $5 chips which they now sell for $300 a rack.
This will be an auction style sale. The auction will run till Sunday July 5th at 8:00pm EDT. Bids good till 8:00:59 are good, bids after 8:01 are void.
RULES:
Bids must be in a minimum of $25 increments but can be up to your max bid.
Edited posts are void.
STARTING BID $2000
Bidders must have a minimum of 50 posts on PCF at auctions start to bid
High bidder at the close is the winner
Pay pal or money order within 3 days of auctions close
Shipping is free in US no international shipping.
I reserve the right to change the rules if necessary to ensure the integrity of the auction and to handle unforeseen problems/disputes.
Here are the goods :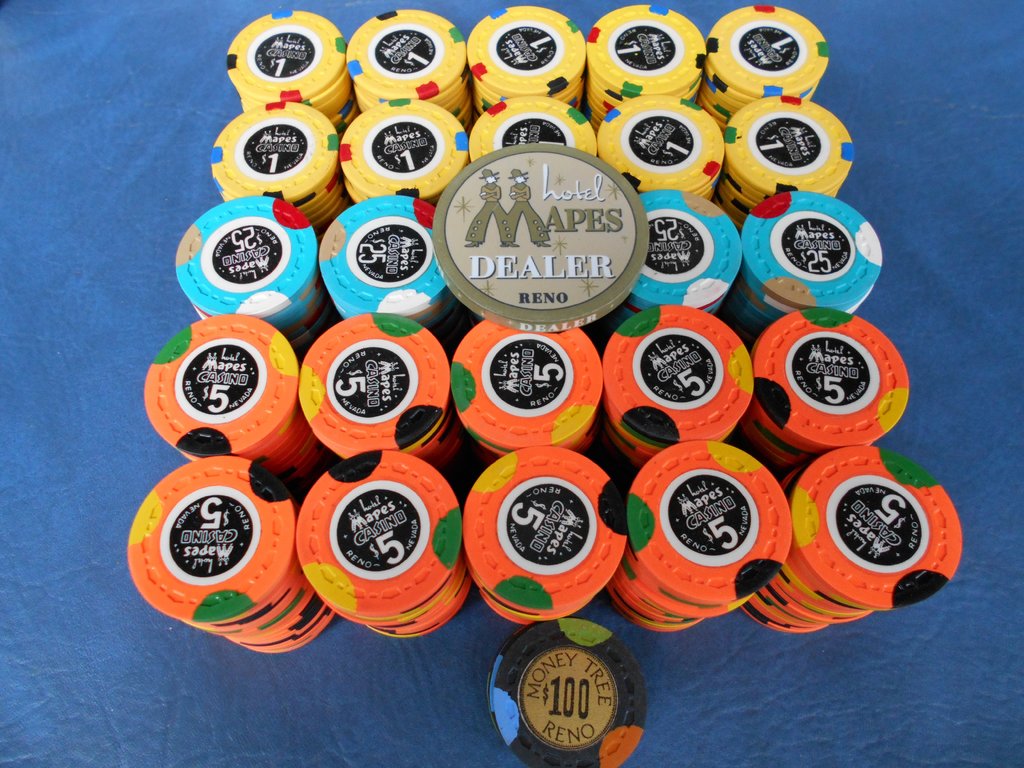 PM me with any questions.
Please keep the replies to bids only
Good luck everyone!
Last edited: