Finished some relabeling to create a craps table practice set.
Note the blue $1's (relabeled from $10's) and the orange $1K's, (relabled I bought blank ones) to conform to craps table colors. I chose blues for $ones rather than white just because.
Labels from
@Gear
. Outstanding service and support from Chris. Love the set, feels great and after some loving oil later they will look fantastic.
Chips from Apache, also great. Also note the single brown $5K. I'm ordering a barrel to complete the small run and some chip racks.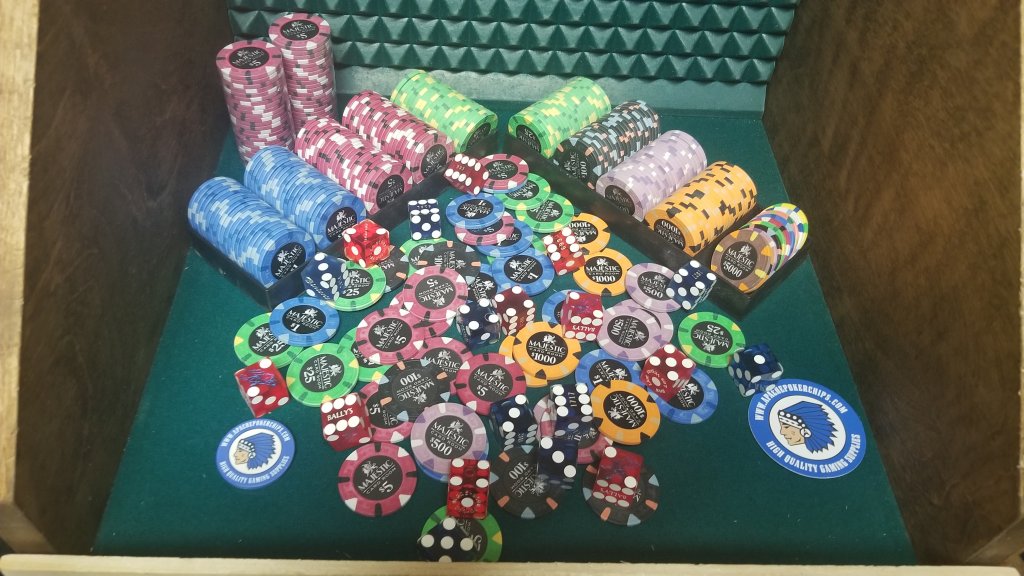 Thanks for looking.