I have a bunch of inventory stacking up. I was hoping to work out some trades to move my extra stuff into chips I need for my sets.
So here we go, I have the following chips available in rack(s) available for trade: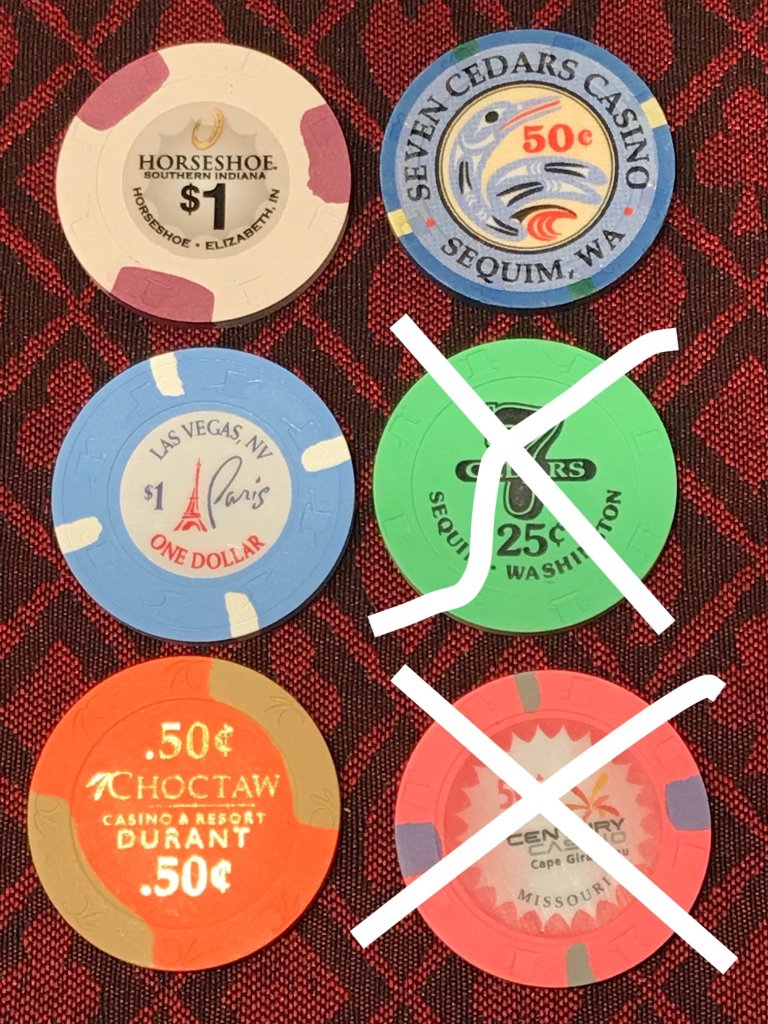 I have at least 1 barrel each of the below chips available for trade:
Here is what I'm looking for. I'm interested in a rack of each in near mint or better condition.
Added to my "looking for" list are the following:

Reach out to me via PM to see if we can work out a deal. I am more than happy to provide more pic's as needed.
Thanks,
Jon
Last edited: