Anyway, 22 x 11 x 3.5 would be the best interior dimensions to accommodate these with just a touch of padding.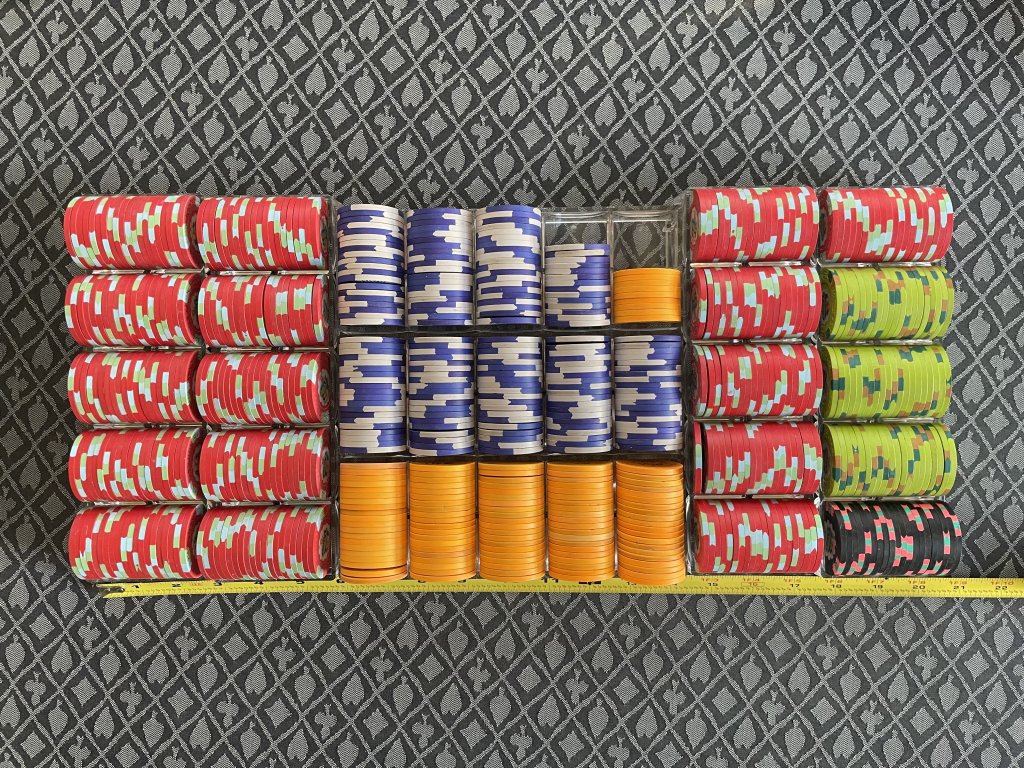 I really don't want an Apache style case. I don't need their bulky, bulletproofness. I prefer the lowest profile case possible - this is merely for storage, not for transportation or to survive armegeddon.
Also I don't like the idea of stacking racks in a narrower, deeper case. Mostly because I don't like deep cases - too bulky. Also, I like to see all the chips at once.
I've done a little bit of searching and it seems like there isn't much out there with dimensions even close to this. I would happily take something close, but I'd really love a case that doesn't take up an inch more than it needs to.