Joined

Nov 5, 2014
Messages

2,137
Reaction score

1,736
Location
Every 3 weeks we play 4/8 fixed limit. Mix of Hold'em, O8, Stud8, Razz & 2-7 triple draw.
In all games betting is uncapped if it's heads up, but it's still 4/8 Limit.
(Pic from that night but not from the hand in question)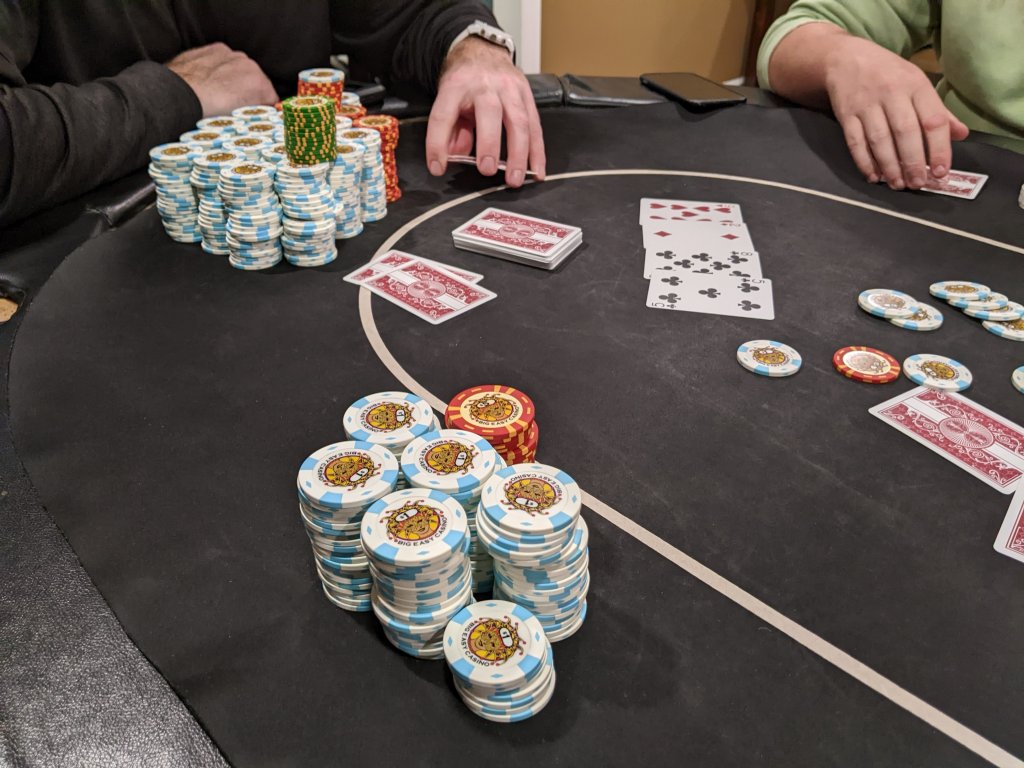 The hand in question is 2-7 Triple Draw and it's heads up with no draws remaining. Both players have around $450 behind (why should that matter, right?). Pot is around $90
Action goes:
8, 16, 24, 32,
Player 1 says "it's uncapped, can I go all in?"
I'm not in the hand and mumble "no, it's limit".
Player 2 says "are you sure?"
Player 1 says "yes".
They agree. Player 2 calls and clearly has the 7-5. Player 1 (the bettor) has the number 2. Player 1 pays Player 2 his stack which is about $400.
Player 1 leaves the game as it's close to the end of the night.
Thoughts on this hand? It's uncapped heads up but betting like 50BB is silly. It's between them, but could it be considered unfair to other players since the very bad player is now gone? You'd think if it remained fixed limit, Player 1 might get the hint after like the 10th raise.